Blasts in Afghan capital: Police academy, army compound, airport area targeted, scores dead
Published time: 7 Aug, 2015 19:26
Edited time: 7 Aug, 2015 22:31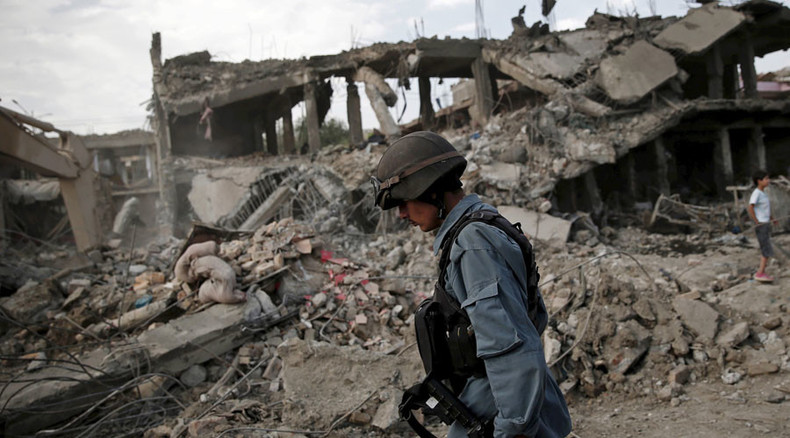 Friday saw a series of violent blasts tear through Kabul with an army compound, police academy and an area near the airport all coming under attack. The deadliest explosion, which saw at least 20 killed, took place when a suicide bomber targeted the police academy, for which the Taliban claimed responsibility.
A police officer at the scene said that the attacker was hidden among a group of cadets who were waiting to get into the police academy and he had detonated explosives which he had been carrying on Friday evening, Reuters reported.

"The bomber was wearing a police uniform and detonated his explosives among students who had just returned from a break," a police official said.
Another police officer said that at least another 25 people were wounded by the blast. The Taliban has since claimed responsibility for the attack, while security sources say that at least 50 people have been either killed or wounded.
A few hours later, two explosions hit an area north of Kabul airport, which was close to a US special forces base. There were also reports of gunfire being heard in the area.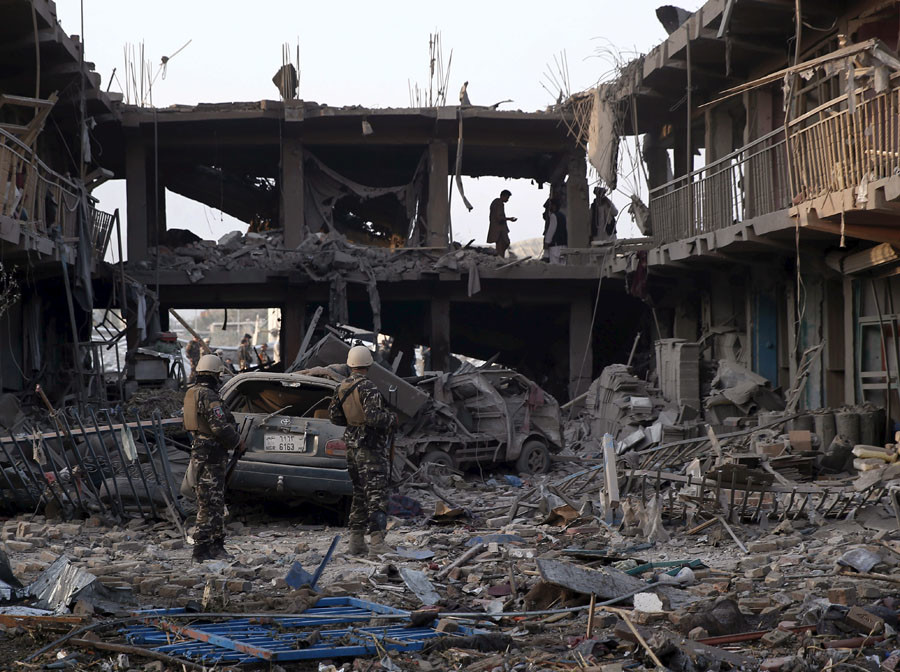 The blasts took place at a number of potential targets, which included a counter-narcotics police camp and Camp Integrity, which is a US special forces base.
"Anti-government elements launched a complex attack against Camp Integrity, initiated with a vehicle-borne bomb and followed by small arms fire and further explosions," one Western security source said, as cited by Reuters.
Military jets could be heard flying over the Afghan capital shortly after the explosions took place.
READ MORE: At least 8 killed, 400 injured after massive explosion rocks central Kabul
Earlier in the day, a huge truck bomb was detonated in the center of Kabul. The blast killed 15 people and wounded hundreds. It was the first attack carried in the Afghan capital since the Taliban announced its new leader.

The explosion took place near an army compound which was being used by Afghan intelligence officials. The Kabul bomb left a hole 10 meters deep in the heavily-populated Shah Shadid district, reducing buildings to rubble, shattering windows and damaging cars, a Reuters witness said.