Hundreds feared dead after Libyan migrant boat capsizes during rescue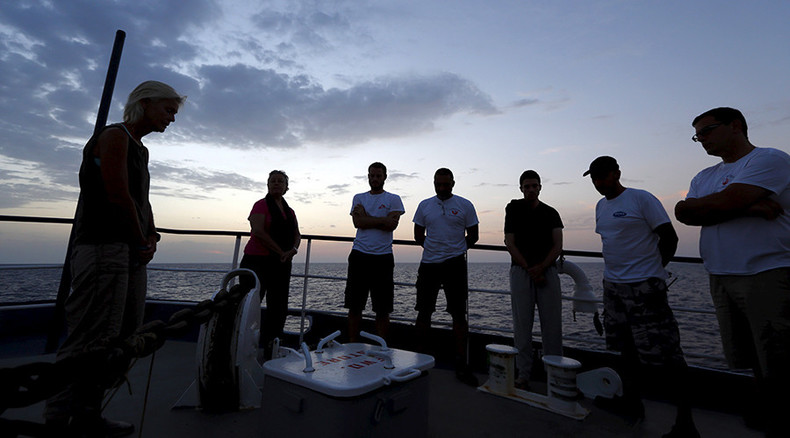 Ships from several countries are conducting a rescue operation off the coast of Libya, after a boat carrying up to 700 people capsized. Some 400 people have been pulled out alive, and 25 bodies have been recovered.
"Our thoughts and prayers are with all those who have lost their lives, the survivors and the rescuers for whom this is an extremely difficult operation," said Simon Coveney, Ireland's defense minister, whose vessel was first at the scene.
An unsafe metal boat sent out a distress signal 15 nautical miles off the coast of Libya on Wednesday morning. This is a common tactic for human traffickers to attract attention of European rescue boats, which then ferry the illegal migrants to ports in Europe.
The #LÉNIAMH is still deployed 110 km's NW of Tripoli with 363 rescued persons onboard (340 male, 10 female, 13 children) and 25 deceased

— Irish Defence Forces (@defenceforces) 5 августа 2015
The LÉ Niamh responded to the call at about 1:00pm. As the military vessel approached the fishing boat, the migrants rushed to one of its sides, causing it to overturn in a matter of minutes. It is thought some of the passengers may have been in the hull, hampering their chances of escape. The LÉ Niamh immediately dispatched rubber lifeboats into the sea.
Medecins Sans Frontieres (MSF) directed its Dignity 1 rescue ship, and two more vessels to the site of the accident.
"The team on the #Dignity1 can confirm that there have tragically been many deaths but does not have figures at this stage," MSF tweeted, as the rescue operation continued, as darkness descended.
The surviving migrants are expected to be delivered to Palermo in Sicily.
On Tuesday, the International Organization for Migration (IOM), an intergovernmental body, announced that over 2,000 people have perished trying to cross the Mediterranean this year, 400 more than for the same period last year. But the actual number of those trying to make the crossing has risen twofold, as intensifying search and rescue operations mean the journey is more likely to be successful.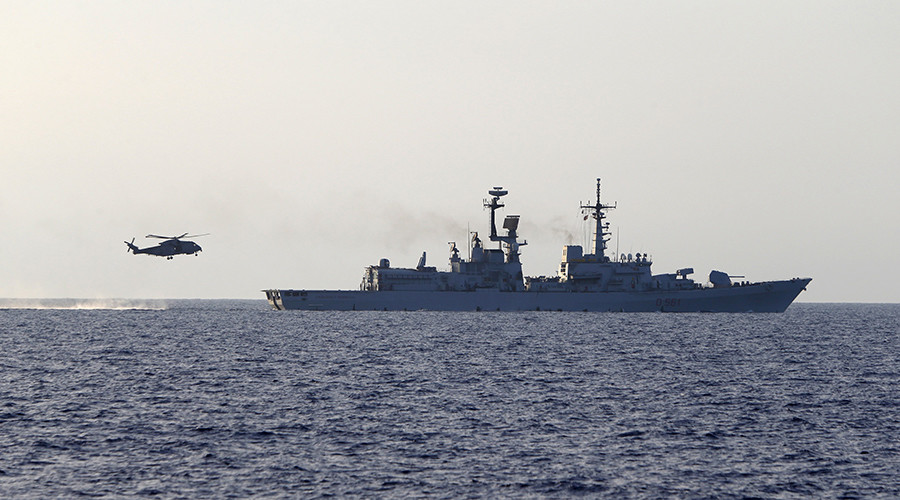 The UN said that between January and May alone 105,000 people used the sea route into Europe from Africa and the Middle East, compared to 49,500 in 2014. In total, IOM says that more than 200,000 migrants and refugees are expected to arrive on Europe's shores by boat by the end of the year.
As EU governments squabble between themselves over quotas for the allocation of the newly-arrived migrants, who arrive mostly from Syria, Eritrea and sub-Saharan Africa, IOM has called on Europe to continue accommodating the inflow.
"It is unacceptable that in the 21st century people fleeing from conflict, persecutions, misery and land degradation must endure such terrible experiences in their home countries, not to mention en route, and then die on Europe's doorstep," IOM Director General William Lacy Swing said in a statement this week.