No end to bloodshed: Civilian death toll in Afghanistan hits new high in 2015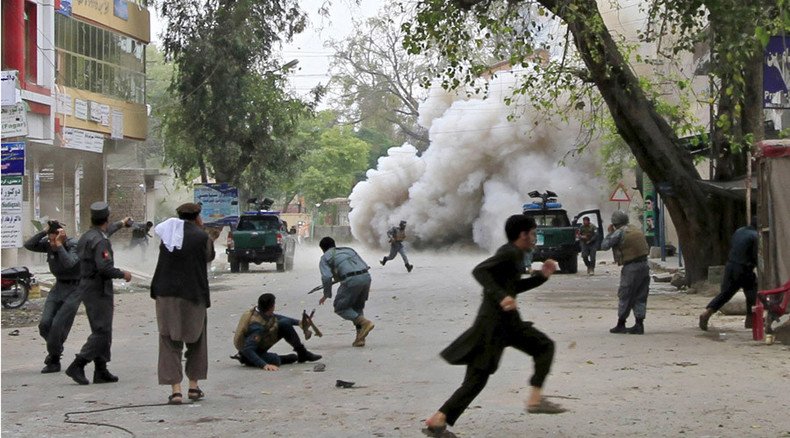 Afghan civilians are still paying the highest price in the conflict as their death toll in the first half of 2015 jumped to more than 1,500. The figure is projected to equal or exceed the record high numbers documented last year.
At least 4,921 civilian casualties (1,592 deaths and 3,329 injured) were recorded in the first half of 2015 (from January to June), which is "a one percent increase in total civilian casualties compared to the same period in 2014," said the report by the United Nations Assistance Mission in Afghanistan (UNAMA)
The organization says that civilian casualties in 2015 are "projected to equal or exceed the record high numbers" recorded in the previous year.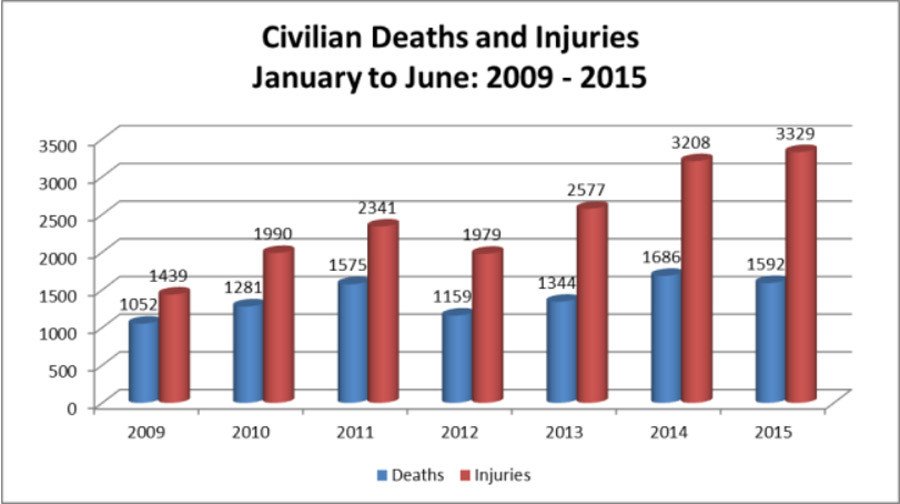 According to the paper, the vast majority of casualties (nearly 90 percent) resulted from "ground engagements, improvised explosive devices, complex and suicide attacks and targeted killings."
"Afghan civilians have suffered far too long from this destructive conflict. The devastating consequences of this violence against civilians as documented in this report should serve to strengthen the broad conviction that peace is urgently needed," said Nicholas Haysom, head of UNAMA.
READ MORE: Children bear brunt of NATO's unexploded Afghan bombs
Most harm comes from "anti-government elements" – nearly 70 percent of all casualties - says the UN body, adding that 16 percent have been either injured or killed by "pro-government forces" while other 10 percent of casualties are the results of fighting between the parties.
"This report lays bare the heart-rending, prolonged suffering of civilians in Afghanistan, who continue to bear the brunt of the armed conflict and live in insecurity and uncertainty over whether a trip to a bank, a tailoring class, to a court room or a wedding party, may be their last," said UN High Commissioner for Human Rights Zeid Ra'ad Al Hussein.
The group says that the "slight rise in civilian harm" in the first half of 2015 was due to "increased civilian casualties from suicide and complex attacks and targeted killings." The assaults carried out by "anti-government elements" saw at least 183 people dead.
Rise in women's & kids' casualties
UNAMA also recorded a rise in both women (23 percent) and children (13 percent) casualties during the first six months of the 2015.
"The rise in the numbers of women and children killed and maimed from conflict-related violence is particularly disturbing," said Danielle Bell, UNAMA Director of Human Rights. "When the conflict kills or maims a mother, child, sister or brother, the repercussions for families and communities are devastating and long-lasting."
READ MORE: Civilian death toll spike as Taliban, Afghan forces go head to head
Since the US invasion in Afghanistan in 2001, right after 9/11 attacks, there has been no permanent peace in the region. According to UNAMA figures, in 2009 at least 1,052 civilians were killed. The numbers grew steadily and the year 2014 when 1,686 civilians died was the "deadliest" in numbers. 2015 is not over but it looks like it will become "the next deadliest" in the row of a never-ending conflict.
The 13-year war in Afghanistan, which was formally ended by NATO in December 2014, cost US taxpayers roughly $4 million an hour, according to figures from the National Priorities Project. According to the group's figures, more than $700 billion has been spent on the Afghan war since the George W. Bush administration authorized the invasion in 2001, including more than $35 billion in fiscal year 2015.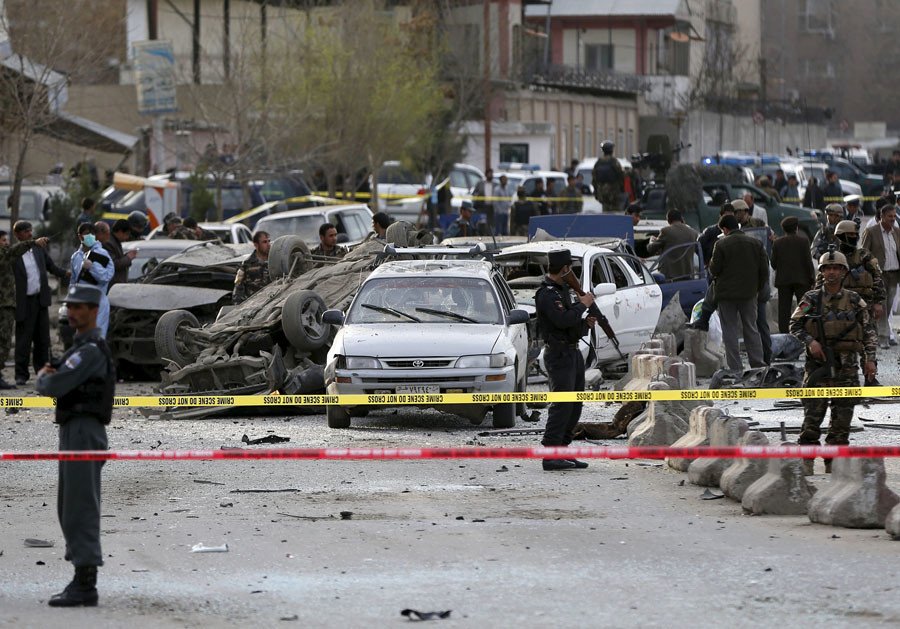 READ MORE Afghan war costs American taxpayers $4 million per hour – study
Despite combat operations being rolled back, US troops remained on the ground as part of an agreement reached between Washington and Kabul. The US president was initially planning to cut the number of troops to 5,000 by the end of this year, withdrawing completely by the end of 2016. But - with the full backing of his Afghan counterpart - Obama decided to slow the withdrawal, leaving all 9,800 in place through 2015. They will mostly perform the advisory role in the country.
Following the end of NATO combat mission, the Taliban proclaimed itself the victor in the protracted war.
"America, its invading allies... along with all international arrogant organizations have been handed a clear-cut defeat in this lopsided war," claimed the group which headed the insurgency against NATO and Afghan forces through all 13 years of the subsequent occupation.
READ MORE: Taliban claims victory in Afghan War as NATO ends combat mission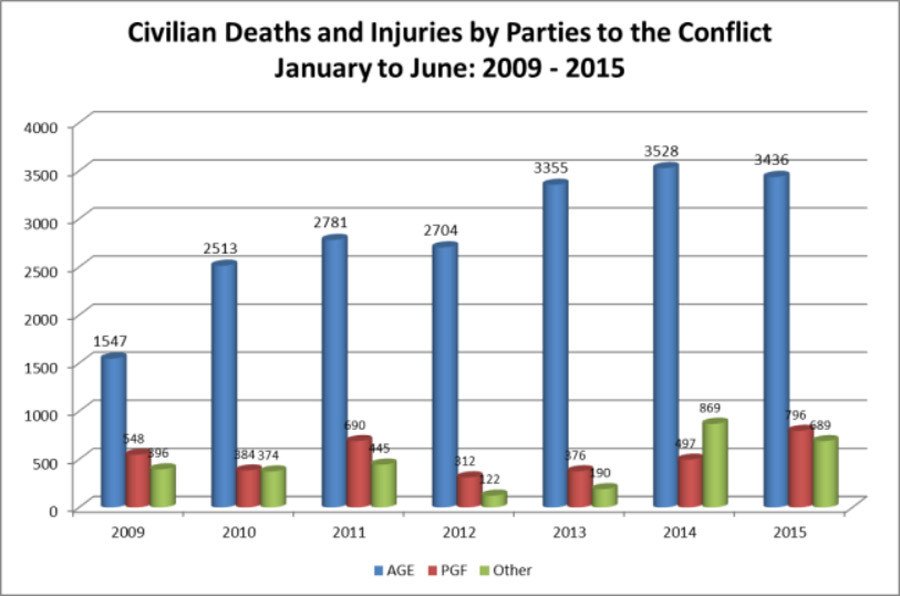 According to former US Marine Matthew Hoh, there is no permanent peace in Afghanistan with US forces still there.
"I don't think it [permanent peace] is as long as there are US forces in Afghanistan or non- Afghan forces in Afghanistan," he told RT, "So for as long as the US keeps troops in Afghanistan, keeps its planes, special operations, drones so they can continue to bomb targets in Afghanistan or Pakistan or eventually bomb targets in Iran."
Afghanistan still sees explosions and shootings. In June, a suicide bomber attacked a convoy of foreign troops serving with NATO on the road near Kabul International Airport, close to the US Embassy and Supreme Court. In May, five people, including an American citizen, were killed after gunmen attacked a guesthouse in Kabul. Both attacks were claimed by the Taliban.
The objective of the continuing US military presence in Afghanistan is an attempt by the Obama administration to avoid the perception of being defeated by the Taliban and other armed resistance groups, Brian Becker from the Answer Coalition told RT.
"It's clear now that the US military efforts in Afghanistan that began in October 2001 from a military point of view are an ignominious failure. …They have resulted in a great deal of human suffering: tens of thousands of Afghans are killed; thousands of Americans are wounded, more than a thousand dead," he added.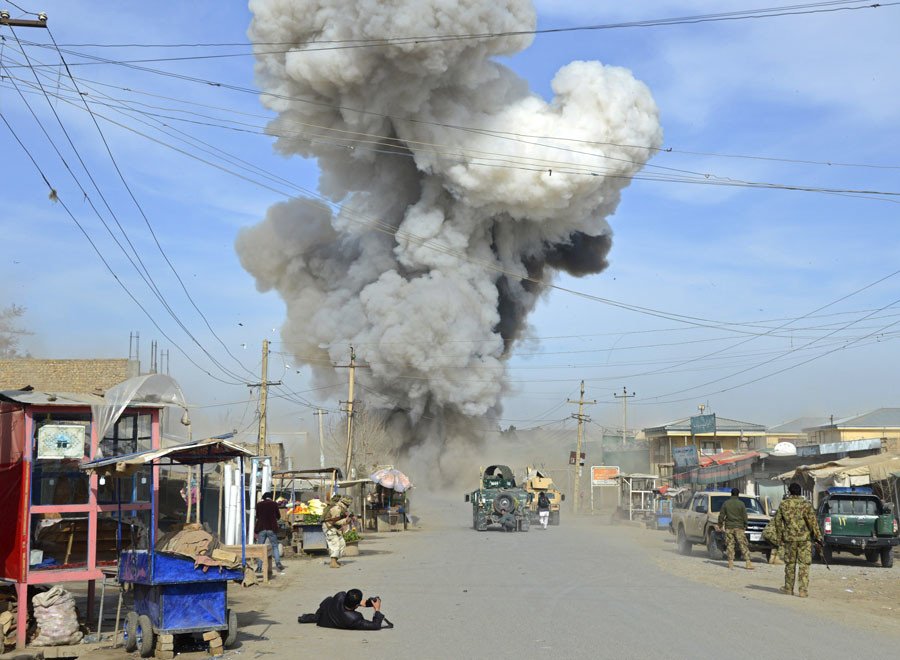 ISIS new threat to war-stricken region
The Taliban is not the only threat in the region. Islamic State (IS, formerly ISIS) which has already invaded large areas in Syria and Iraq, also carried out a major attack in Afghanistan in April. At least 33 people were killed and more than 100 injured in a series of explosions in the eastern city of Jalalabad.
According to Afghan President Ashraf Ghani, IS cannot be dismissed as a "medieval" cult, and the world is encouraging its growth by allowing more failed states to emerge.
"If Al-Qaeda was terrorism version one, Daesh [the Arabic acronym for IS] is terrorism version six," Ghani told Oksana Boyko in an exclusive interview on RT's Worlds Apart program.
You can share this story on social media: