Civilian death toll spike as Taliban, Afghan forces go head to head
"America's longest war" has entered a new phase, with civilians increasingly getting caught in the crosshairs as Afghan National Security Forces and insurgents battle it out for supremacy, the latest International Crisis Group (ICG) report reveals.
"The overall trend is one of escalating violence and insurgent attacks. Ongoing withdrawals of international soldiers have generally coincided with a deterioration of Kabul's reach in outlying districts," the Brussels-based non-profit said in a 56-page report released on Sunday.
Drawing on data compiled by the United Nations earlier this year, ICG notes a severe uptick in civilian casualties, which spiked 14 percent in 2013. About 27 percent of those casualties stemmed from fighting between Afghan security forces and insurgents, the bulk of which could not be blamed on any one side.
With most of the International Security Assistance Force (ISAF) scheduled to depart by 31 December 2014, ICG fears the balance "could tip in favor of the insurgency, particularly in some rural locations."
"This 'fog of war' dynamic reflects the changed nature of the conflict in Afghanistan in 2013 which was increasingly being waged in civilian communities and populated areas," the United Nations said earlier this year.
Women and children have been hit hard by the increasingly wanton disregard for civilian life.
"The new trend in 2013 of increased civilian casualties from ground engagements, including the alarming increase in women and children casualties, reflected the changing dynamics of the conflict over the year," the UN said.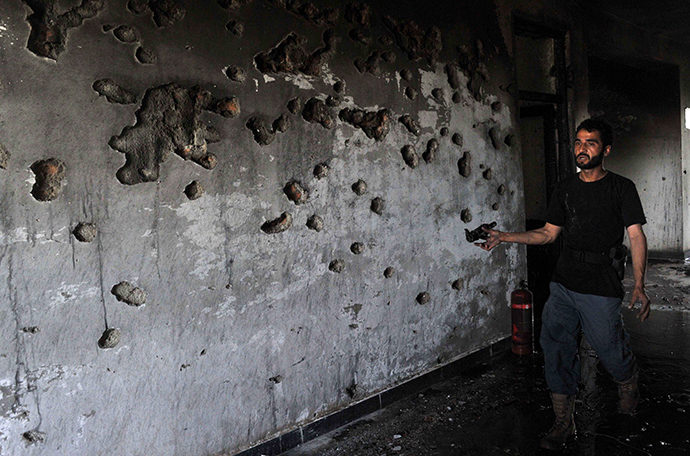 'Violence becoming normalized'
RT's Lucy Kafanov, who recently visited a trauma facility run by the Italian non-profit group Emergency in Kabul, saw first-hand the toll the ever evolving conflict is taking on the civilian population.
In just the first two months of 2014, war casualties increased 36 percent at the hospital; a massive 85 percent jump since 2010.
"The overall level of violence has been increasing dramatically in the last year and the conflict has been spread out practically all over the country," Emanuele Nannini, who oversees operations at the trauma facility, told RT. Nannini fears that after over a decade of war, such violence is increasingly becoming normalized as a social phenomenon.
Last year was the worst for women and children since 2009, with the number killed or injured increasing by more than one-third from 2012. IED attacks accounted for a full one-third of civilians casualties, which the UN estimated at 2,959 deaths and 5,656 injured for 2013.

The report also mentions 2013 as a watershed year when casualties between Afghan security forces and insurgents reached near parity; 8200 for the former and 9500 for the latter.
"Inside and outside Afghanistan people [are] starting to get used to this violence. We have many children in our hospital and they are becoming a forgotten story. So it's becoming normal for 2 year-old child to get blasted while [they're] playing. What Afghan children are doing is the same as children all over the world; they have just been so unlucky to be born in the wrong place."
According to ICG, unpublished assessments exceed UN figures, with an estimated 15-20 percent increase in violence for 2013 being reported by some groups. This escalation, as reflected in the spike in admittances at Nannini's facility, appears to be part of a nationwide trend.
"There are clear signs that armed opposition groups have gained ground in rural areas where security responsibilities have been transferred to the ANSF [Afghan National Security Force]," Oxfam said in January.
"Security has deteriorated in some provinces and areas that were previously considered safe."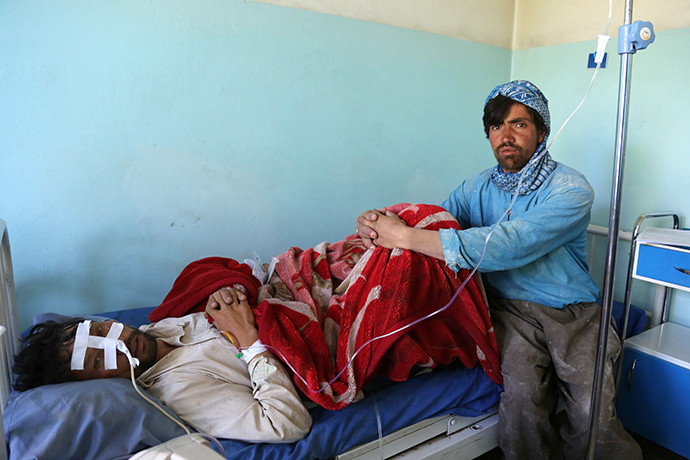 2014 withdrawal blues
Safety concerns have spurred Afghans to increasingly apply for asylum in Western countries in 2013, with an estimated 106,000 fleeing their homes for safer parts of the country in the first half of that year, ICG said.
This insecurity has been fueled by President Hamid Karzai's reluctance to sign a Bilateral Security Agreement (BSA) with the US and an associated Status of Forces Agreement (SOFA) with the North Atlantic Treaty Organization (NATO).
ISAF force levels have already dropped from their peak of 132,000 in 2011 to some 55,000 in early 2014. Even if Afghan authorities do eventually agree to a post-2014 mission (Operation Resolute Support), which would see a combined force of 8,000 to 12,000 international troops on the ground, security would by and large remain an Afghan affair.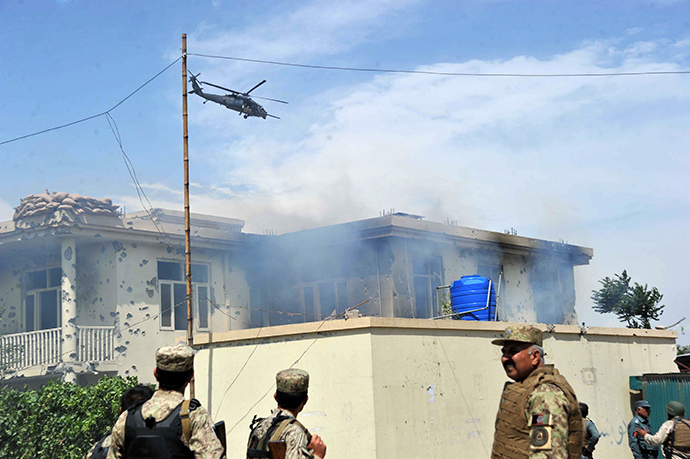 According to ICG, international trainers built up the ANSF in the transition period from roughly 224,000 in May 2010 to an estimated 345,000 by January 2014.13 Those expanded ranks may prove hard to maintain, however, as the salaries have been paid by outside donors. With an estimated 370,000 Afghan security personal working today, donors have so far only pledged long-term funding for 228,500.
Conducting extensive case studies in 4 of Afghanistan's 34 provinces, a less than uniform picture emerges of Afghan's security challenges.
ICG, which conducted case studies of 4 of the 34 provinces, notes how both long-standing tensions and recent events are likely to affect the security situation in varied ways.
Historical feuds, unresolved grievances, ethnic and tribal tensions and "mistreatment of Afghans at the hands of their own security forces" are all cited as potential sources of violence upon the final withdrawal of foreign forces.
You can share this story on social media: