Archaeologists uncover massive gate to Goliath's biblical city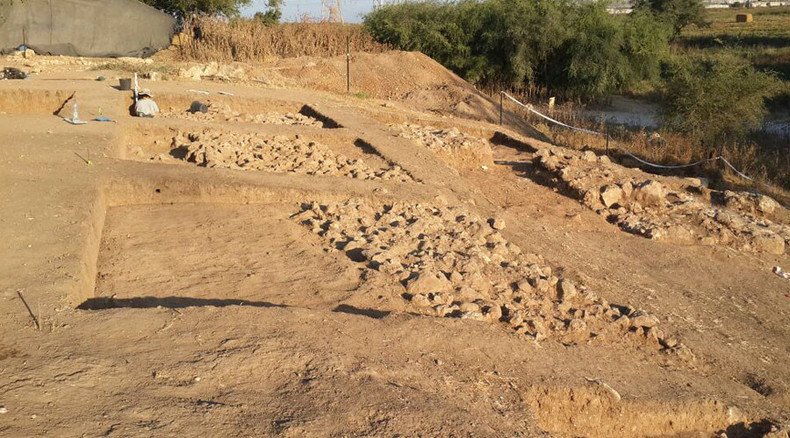 Archaeologists on a two-decade-long mission have discovered the gate and the fortifications of one of the most coveted ancient Biblical cities – Philistine Gath, located in the Judean foothills. The city was also home to Goliath.
The gate to the city, where the biblical giant warrior Goliath, defeated by young David, the future king of Israel, came from, was enormous.
It is among the largest found to date in digs of this kind, says Professor Aren Maeir, of the Martin Department of Land, Israel Studies and Archaeology at the Bar-Ilan University. The finding, he says, is evidence of the city's political influence in the 10th - 9th centuries BCE, during the 'United Kingdom' of Israel and the reign of King Ahab of Israel.
The Biblical city is located in the Judean foothills, between Jerusalem and Ashkelon, in the Tel Zafit national park, where Maeir and his team's excavations have been ongoing for some time. Their long-term aim is to study the way of life and history of the city.
READ MORE: Face of Copper Age 'Thankerton Man' resurrected
The ancient city was destroyed in 830 BCE by Damascan King Hazael, according to the university. But the area of Tell es-Safi/Gath is said to be one of the largest ancient ruin mounds in Israel, and was settled from around the 5th century BCE.
Aside from the gate, a sturdy fortified wall was uncovered, together with some buildings that once belonged to Gath – they included a temple and an iron production facility.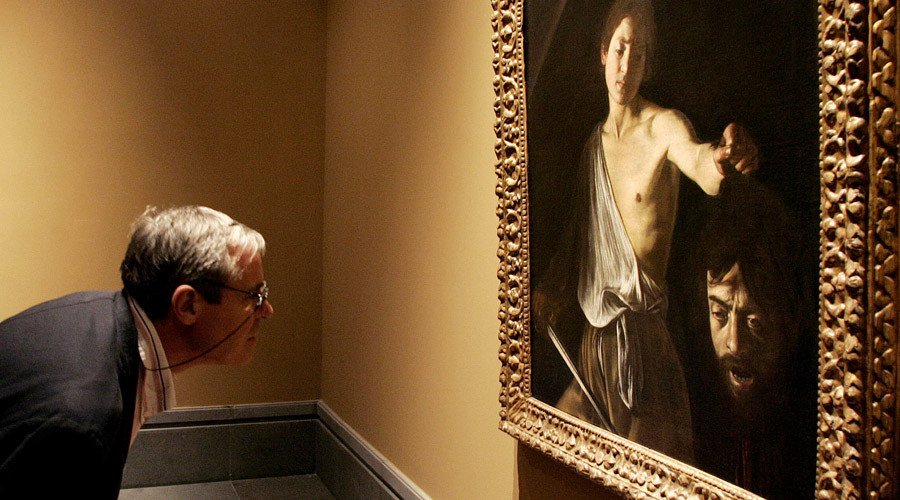 Maeir's expedition is aided by researchers from the University of Melbourne, University of Manitoba, Brigham Young University, Yeshiva University, University of Kansas, Grand Valley State University of Michigan and several Korean universities, as well as global institutions.
The group is continuously posting any significant progress on its website, and has so far uncovered Philistine temples, dating from the 11th - 9th centuries BCE, traces of an earthquake, dating back to the 8th century BCE – and thought to be connected to the ancient earthquake mentioned in the Book of Amos; and the earliest decipherable Philistine writing to ever be discovered, containing two names, said to be similar to 'Goliath'.
READ MORE: 'Alien in Chelyabinsk': 2,000-yo skeleton with cone head dug up at Russian Stonehenge
Various accompanying objects have been uncovered, all relating to the culture and way of life of the time. Apart from household items, these include war machines – like the earliest known siege system, constructed by King Hazael. Evidence at the scene seems to indicate that the version of the fall of Gath laid out in the Second Kings 12:18 is correct.
Additionally, remains of the Crusader castle 'Blanche Garde', where none other than Richard the Lion-Heart is thought to have stayed, were also uncovered.
You can share this story on social media: