World's fastest interceptors perform unique nonstop night flight across Russia (VIDEO)
A squadron of Russia's MiG-31BM high-altitude interceptor fighter jets have conducted an unprecedented long-range night flight, performing multiple in-flight refueling and downing supersonic targets with live air-to-air missiles.
Several newly-modernized MiG-31BM jets left their 'Domna' base aerodrome in the Transbaikal Region near the city of Chita, some 200km from the Chinese border and covered over 4,000km across Russia, finishing their trip at the Sokol airfield near the city of Perm, Urals Region, Russia's Defense Ministry says in a press release.
At a certain stage of the mission pilots learnt of the presence of supersonic targets within their range. They received the information from Beriev A-50 early warning flying radar and control aircraft.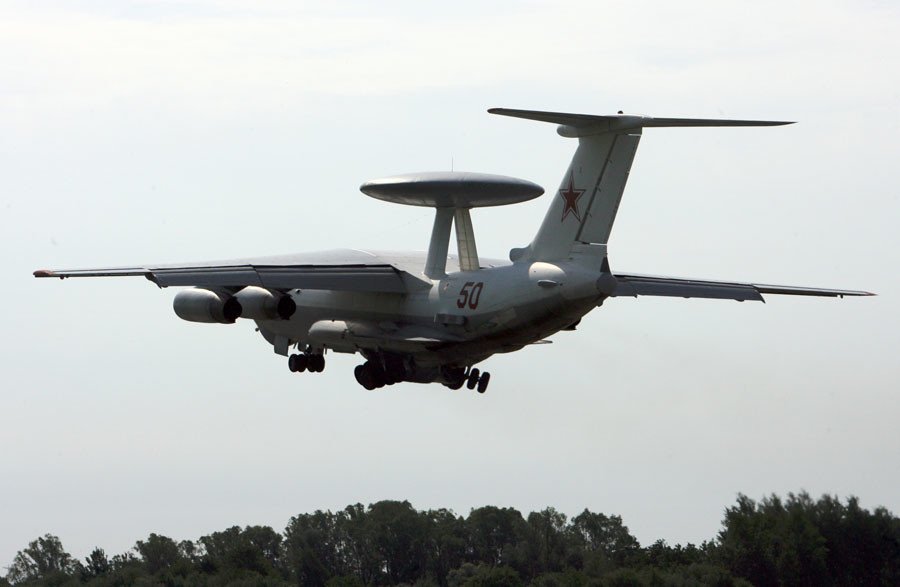 The "enemy" aircrafts were imitated by Armavir target-missiles, which were eliminated with air-to air missiles.

To keep the squadron airborne, pilots performed in-flight refueling three times. It was done in the dark of the night, with pilots going on instruments.
At a speed of 550 km/h they approached Ilyushin Il-78 hose-drogue two-point refueler flying at 5,000 meters altitude.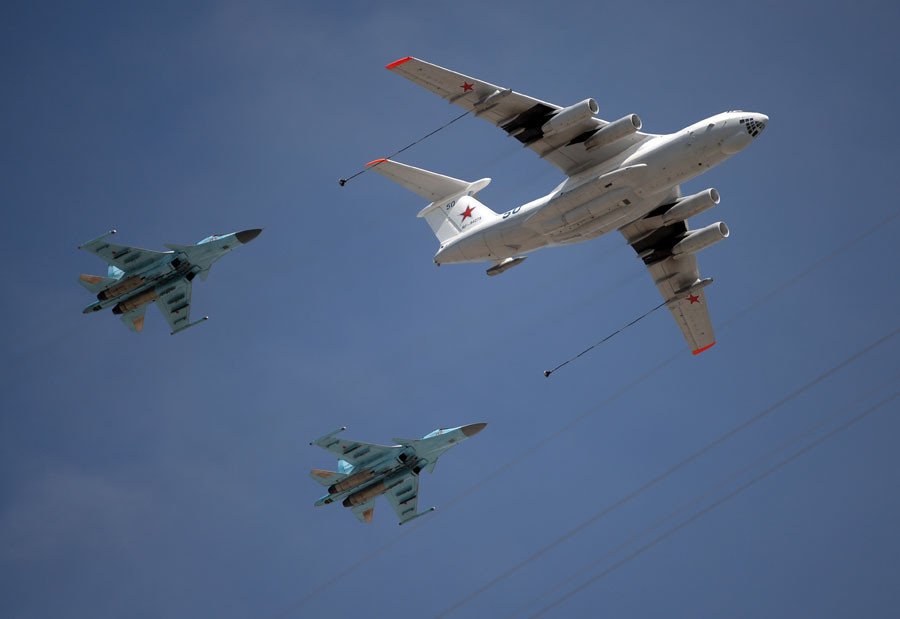 To get the fuel for their aircraft, pilots approached the tanker as close as 10 meters. The Il-78 refueler distributes 2 tons of fuel a minute to each hose and it takes several minutes to fill the tanks of a MiG-31, during which the aircraft should keep close to each other.
"The unique character of this long-endurance mission is that the nonstop flight of MiG-31BM jets lasted for over 6.5 hours, being performed by a whole squadron of aircraft, acting in tactical groups," said the head of the Second Air Force and Air Defense Command, General-Lieutenant Viktor Sevostyanov, informing that two of the three refuelings took place at night and the last one was done in the daytime "simply because the night was over."
The attack of "enemy" fighter jets occurred on the sixth hour of the mission and enemy "aircraft" were successfully intercepted, Sevostyanov said, stressing that pilots got only full marks.
The military pilots participating in the overnight mission have been put forward for a government award.
The MiG-31BM with its over 3,000 km/h top speed is the world's fastest fighter jet.
Its onboard radar 'sees' at 320km and the jet is armed with air-to air missiles reaching targets at 280km. Four MiG-31BM could keep under control a territory of some 900km wide.
You can share this story on social media: