Bike-surfer: Aussie daredevil rides on water in Tahiti (VIDEO)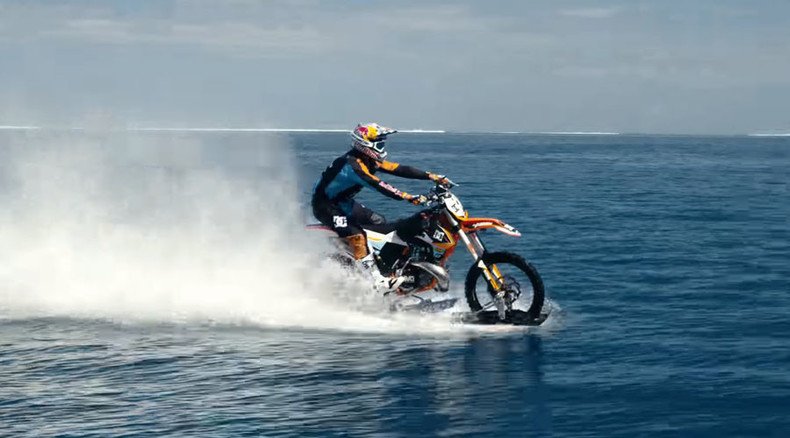 He describes himself as a "nutter," and this video is proof that this guy can do crazy wonders! Watch how he surfs the waves in Tahiti… on his motorbike.
Robbie 'Maddo' Maddison, 34, posted the stunning surfing video, titling it 'Pipe Dream'.
The video starts with the daredevil crossing a tropical forest at an enormous speed, with the camera showing his POV and viewers having the chance to experience his adrenaline rush.

However, you wouldn't imagine a bike ride on the water, would you?

But Maddison drives straight into the ocean, and slides across the water surface – at first calm, but then with waves chasing the biker. A magical, heart-stopping race!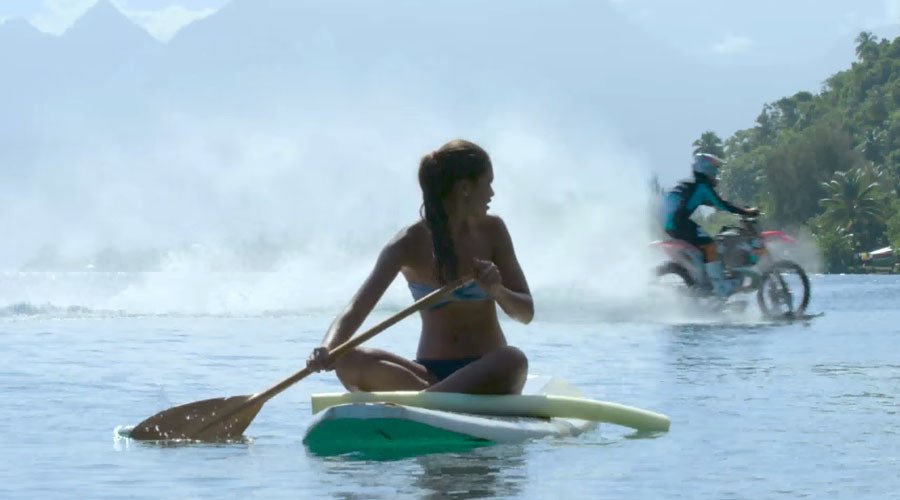 "I don't think the photos or video show how physical it was. You can't see that when the wave broke right behind me, I honestly thought that might be the end of my life," Maddison told Surfer magazine.

"I've never felt like I was in the wrong place at the wrong time more than I did right there. It was a near-death experience," he added.

Maddison also said that he had been preparing the stunt for two years.
You can share this story on social media: