Mysterious 'chupacabra'-like predator wipes out poultry stock in Russian village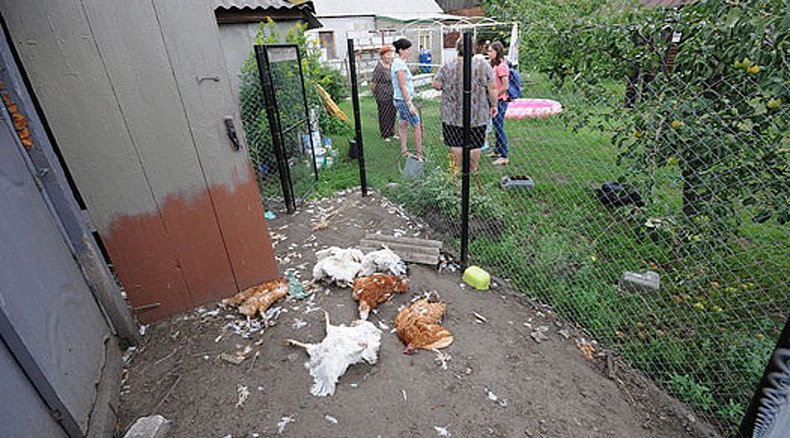 An unknown animal is killing chicken by the hundreds in villages of Russia's Voronezh Region. Frustrated poultry farmers claim that the beast is killing everything it can get, yet the ripped-apart chicken carcasses have suspiciously little blood on them.
The week of carnage in the village of Davydovka began July 23, when an unknown animal killed 95 chickens of the Golubev family household. The next day the killer visited henhouses at two other households, killing 45 and 55 hens, respectively.
"The beast tore through a wire cloth and killed them all but one," Sergey Golubev told Moe online media outlet. "I felt pity for the wounded hen and put it in a separate place, left some food and water for it, fixed the [intruder's] entry point but the animal returned and took the hen anyway," he said.
On July 29 the intruder returned, killing all chickens at one household and some 60 geese in another.
"My daughter has just turned six months old and I am a very light sleeper. I heard my chickens being attacked. It began at 1:24 a.m. as something was battering on the doors of my barn for about three minutes," recalled Elena Konchagina, explaining that her husband was away that day and she was too afraid to go out. Next day she found all but one of her chickens dead. The surviving bird has bite marks on its body.
Other people who lost their poultry also claimed that dead bodies of chickens bore visible bite marks, as if left by a couple of big fangs. And everybody noticed that not much blood was spilled at the slaughter sites.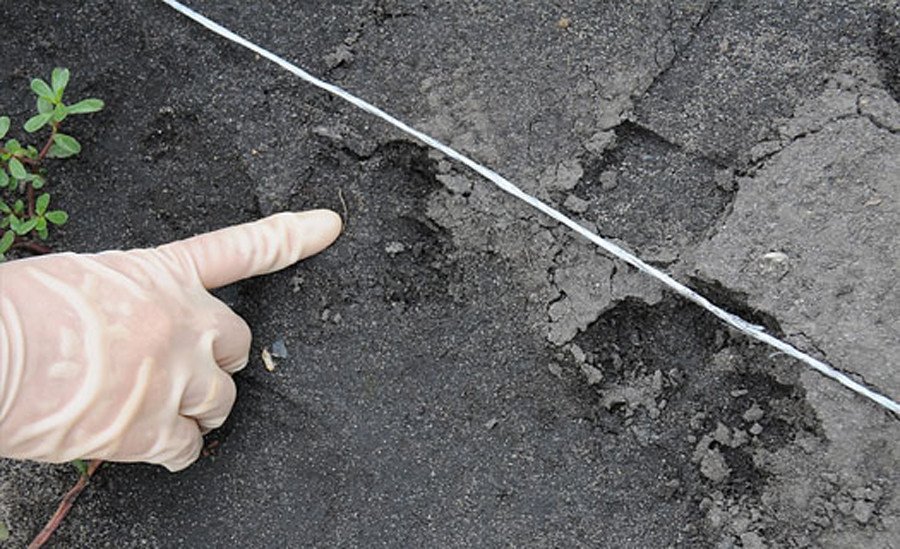 Similar incidents took place in other villages of the Voronezh Region in April, and also two years ago. As on this occasion, nobody saw the animal that killed chickens in their hundreds. Locals suspect a dog or a wolf, but there is no direct evidence.
This time local residents spotted very large animal tracks in their vegetable gardens. If the tracks belong to a dog, it would one of up to 40 kilograms, which is bigger than those kept by locals.
Resident Elena Ovcharova claims she has seen a "strange-looking dog" in her own vegetable garden, she described it as having a "thin body, short and shining dark-brown hair, longish muzzle and large flaps."
"We're living at war here. We wake up at 6 a.m., go to bed after midnight, keep the hen houses secure and leave some items at the entrance so they would rattle if it comes," said Elena, adding that some of her neighbors stay awake all night long trying to catch the intruder.
"Never ever in my life I have seen a dog of this kind. I got scared and ran to my neighbor to tell her to check out her chickens," she said.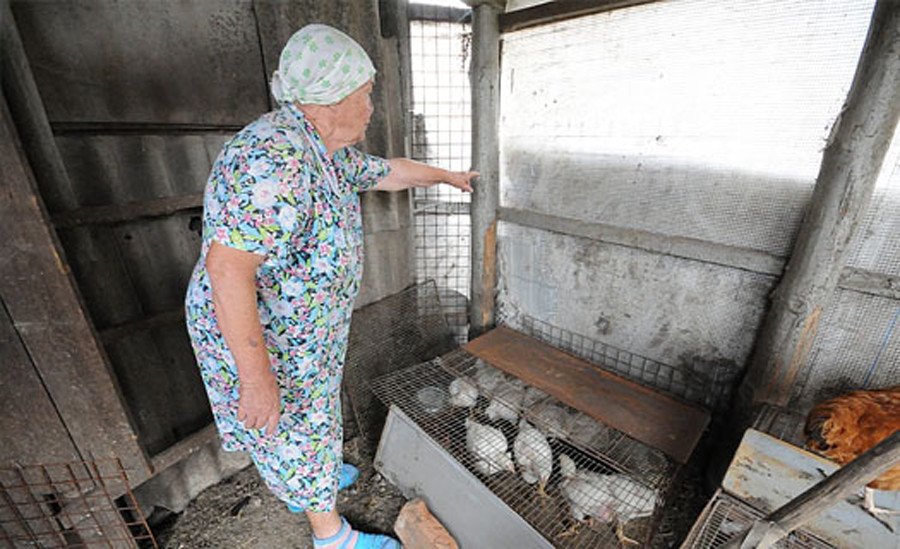 Another local who also has seen the "strange dog" noticed that it had big nipples as if it had littered recently.
"We are positive the animal tracks found belong to a stray dog, one or two of them," said nature protection inspector Vadim Vasilyev after he arrived at Davydovka in response to a request for help from villagers. He explained that dogs might have acquired a taste for easy killings of barn-door fowl, and advised locals to hire a firm specializing in the killing of stray animals.
According to Vasilyev, dogs leave little blood when killing chickens because they actually strangle the prey, not bite it to death.
But the villagers have little trust in this version.
"There's no such thing as chupacabra, but I remember a dog attacking my rooster once – there was blood all around. Here we have none," Konchangina said. "Even if that was a dog – could it have canine rabies? Our children would go to school soon, we're afraid it could attack them!"
The chupacabra is a mythical creature, originating from South America, which is said to attack livestock at night and drinks the animals' blood. Although it supposedly prefers goats, it would attack other domestic animals as well. One of the versions of what chupacabra looks like is a bizarre cross between a dog and a pig.
You can share this story on social media: