Legacy of Russia's Catherine the Great on exhibition in Melbourne, Australia (VIDEO)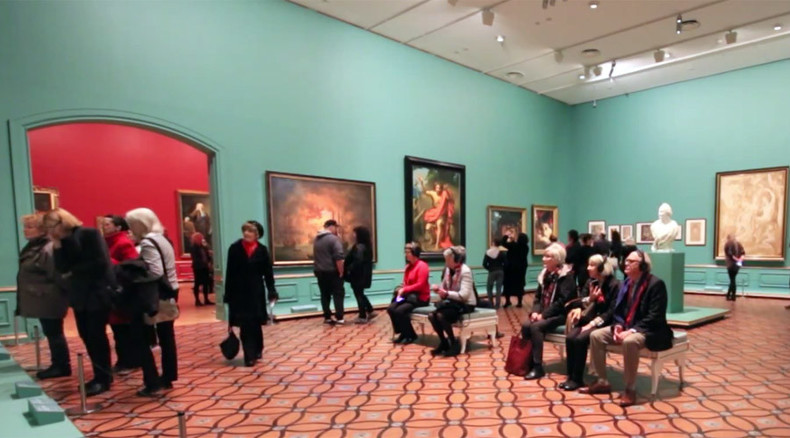 Masterpieces from one of the world's greatest art collections, once belonging to Russian empress Catherine the Great, are on exhibit at the National Gallery of Victoria in Melbourne, Australia, for the first time ever.
READ MORE: Fluffy troops: Hermitage gives away members of historic 'cat guard' (VIDEO)
More than 500 exemplary pieces of art from St. Petersburg's State Hermitage Museum, including paintings, sculptures, drawings, porcelain, silver and precious gems, were put on display at the Australian art museum on Friday.
The pieces of art from the legendary personal collection of the empress, who heralded in the Age of Enlightenment in Russia in the 18th century, include works by prominent European masters.
Among the highlights of the exhibition are undoubtedly such works as "Breakfast" by Diego Velázquez, "The Adoration of the Shepherds" by Bartolomé Esteban Murillo, "A Roman Woman's Love for Her Father" by Peter Paul Rubens, "Portrait of King Charles I" by Anthony van Dyck, "Portrait of a Young Man Holding a Glove" by Frans Hals, and "Man in an Oriental Costume" by Rembrandt van Rijn.
The exclusive exhibition, entitled "Masterpieces from the Hermitage: The Legacy of Catherine the Great," showcases the immense breadth of the empress's interests, encompassing works from antiquity to the 18th century, and drawings by the Old Masters.
READ MORE: Appalling ISIS video shows ancient Assyrian city of Nimrud being razed to ground
Senior Curator of International Art at the National Gallery of Victoria, Dr. Art Ted Gott, told Rupty that the collection is "the greatest, the grandest, the most lavish and the most important exhibition to come to Melbourne."
The exhibition comes as Russia's grandest museum is celebrating its 250th anniversary. The Hermitage, from French 'ermitage' (translated as 'quiet retreat'), was founded by Catherine the Great in 1764 and currently houses a collection of more than three million items.