Ferry fire threatens some 100 on board in northern Japan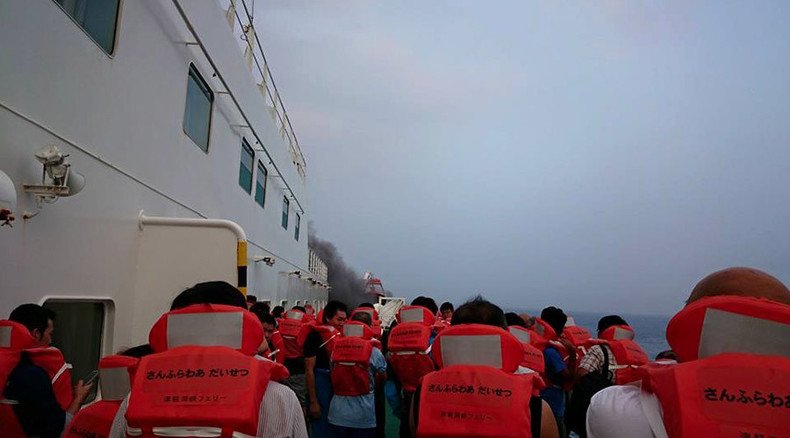 More than 94 people had to be rescued from a ferry in Japan, about 50km from the port city of Tomakomai, in Hokkaido, after the vessel caught fire. One member of the crew is reportedly missing.
No one was injured, including 71 passengers trapped on a burning ferry, according to the regional coast guard. Authorities have not yet determined the cause of the fire. It's believed that the flashpoint of the blaze could have been on the deck intended for transportation of the vehicles.
The Sunflower ferry, with a displacement of 11,401 tons, is capable of carrying up to 154 passengers and 160 cars. The crew initially tried to contain the blaze, but later decided to evacuate the passengers.
When the vessel caught fire, a number of passengers started to share photos of the incident on social networks, describing the up-to-the-minute situation on the vessel.
According to the photos, the passengers, all wearing lifejackets, were gathered on the deck, awaiting the arrival of rescue teams. As the safety procedures were followed, there was reportedly no panic.
You can share this story on social media: