Bionic exoskeletons for disabled children crowdfunded in Spain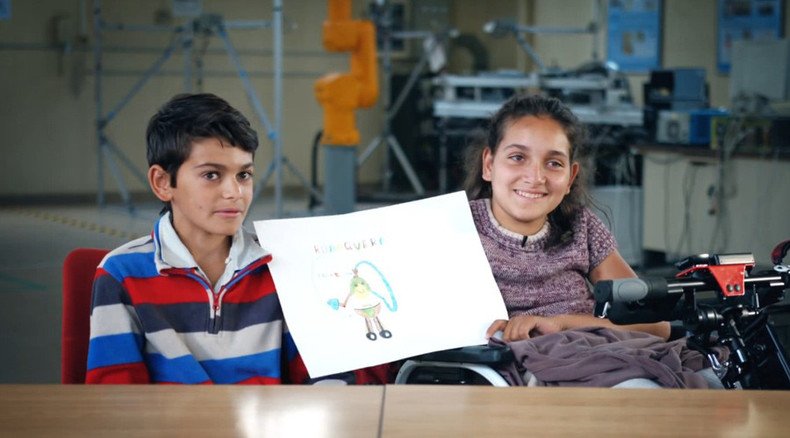 Spain's Marsi-bionics company has created a bionic exoskeleton designed especially for children. A robot has already been built that enabled a girl to take her first steps. Now researchers are launching a campaign to fund further development.
A prototype of a portable robot designed for wheelchair-bound children has been created by a start-up company originating from Spanish public research, The Local reported. To take this "robokid" to the market, the company turned to crowdfunding on Wednesday, hoping to raise 150,000 euro from the public campaign.
"We have the doctors who want it and the patients who need it, but as usual, we lack the money," chief researcher at the state-funded Center for Scientific Research (CSIC) Elena Garcia said in an interview with El Pais earlier this year.
READ MORE: Russian start-up to clinically test first human exoskeleton
Garcia was working on a project to develop walking robots to help workers in heavy industry when she was approached by the parents of a six-year old girl. The child had been condemned to wheelchair after a car accident and, to help her, the researcher decided to develop a robot especially for such children's needs.
As a result of Garcia's work, a light and responsive bionic exoskeleton, Atlas 2020, was developed that enabled the girl to walk.
The company makes a range of modular lower-limb exoskeletons, from single joint active orthoses to full Trunk-Hip-Knee-Ankle-Foot active orthoses. The patented technology can personalize gait therapy, adapting to each patient's needs, Spanish scientists say. The exoskeleton "grows" with the child, as its size can be adjusted to the body.
READ MORE: Paraplegic groom walks down aisle thanks to robotic exoskeleton (VIDEO)
Sixty million people in the world have lost the ability to walk; some 15 percent of them are children who have been affected by a number of neurological diseases, Marsi-bionics said on its website. Besides calling on people to join the crowdfunding campaign by making donations of 10 euros or more, the company also offers contributors the option of becoming a partner in the project, allowing them to benefit financially from its results.
"If you are a relative of a child with mobility problems, you can give us your letter of interest," the company said, adding that this might help potential investors see the interest in pediatric rehabilitation exoskeletons. "So that families can have access to this technology, which in itself is expensive, our business model is based on a system of co-payment for rent," the scientists promise.
You can share this story on social media: