5 day-old baby seal stuck in mud, rescued by cows in England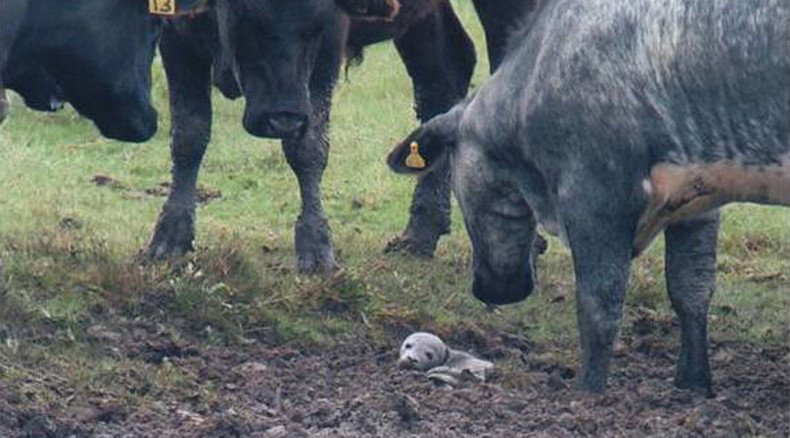 A baby seal was stuck in the mud in a natural reserve in England. Being underweight, dehydrated and left without a mom, the animal was sure to die, but she was miraculously rescued by cows who apparently became interested in the furry ball.
The rescue 'mission' took place in RSPB Frampton Marsh, a natural reserve in Lincolnshire, England. A local bird watcher, Ian Ellis, noticed a herd of about 30 cows surrounding something near a muddy puddle.
"When he looked through his telescope he saw that they were surrounding a tiny seal pup [stuck in] a creek," said a Facebook post from Natureland Seal Sanctuary, an animal attraction center in Lincolnshire, which later took the baby animal in. The seal's mother was nowhere to be seen, according to Ellis.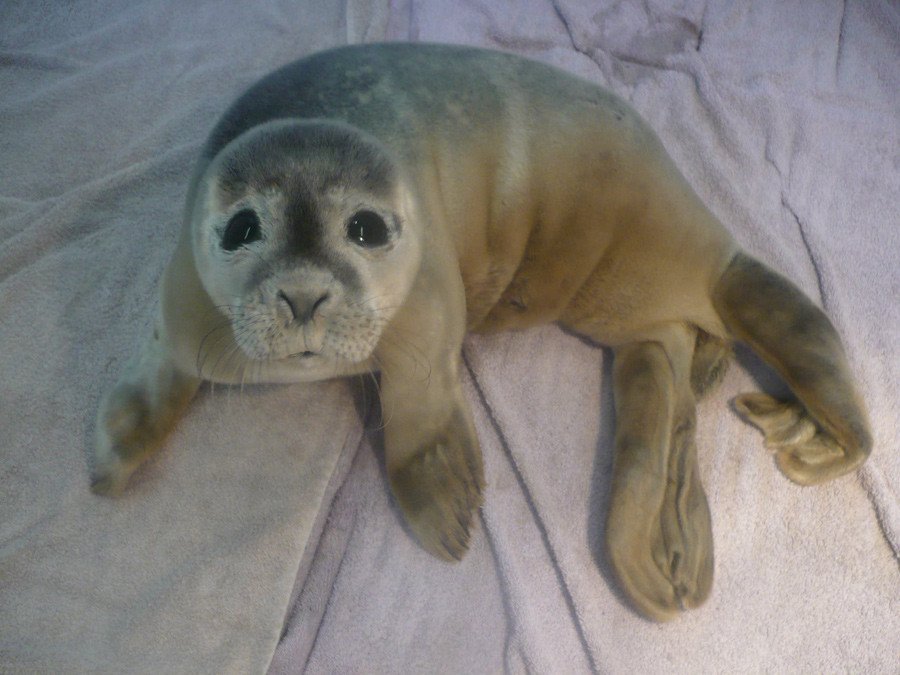 READ MORE: Mother Nature calling: Adorable seals make first swim in the wild in Russian northern lake (VIDEO)
"Once we got the pup back to Natureland, she went straight into the Seal Hospital to begin treatment. Her main problem is that at only 5 days old, she was orphaned and therefore had not fed for a while, she had lost quite a lot of weight and was dehydrated," one Natureland's directors, Richard Yeadon said.
Yeadon added that the baby seal received "rehydration fluid through a stomach tube" and is now getting "high fat herrings which will help her gain back the weight.
"She is also on a course of antibiotics to combat a breathing problem. Once she is stronger, she will continue through the rehabilitation process until she is 60-70lb (27-31 kg) and is able to feed in the water by herself. We will then release her back to the wild."
READ MORE: Seal climbs aboard Russian fishing boat, rides for 8 hours (PHOTOS)
The rescued seal was named Celebration as Natureland Seal Sanctuary is marking its 50th anniversary this year.
"Thanks to Mr Ellis, Celebration is now progressing well and looking forward to a second chance of life in the wild," the sanctuary said.
You can share this story on social media: