UN criticizes 'excessive' French spy law as it goes into effect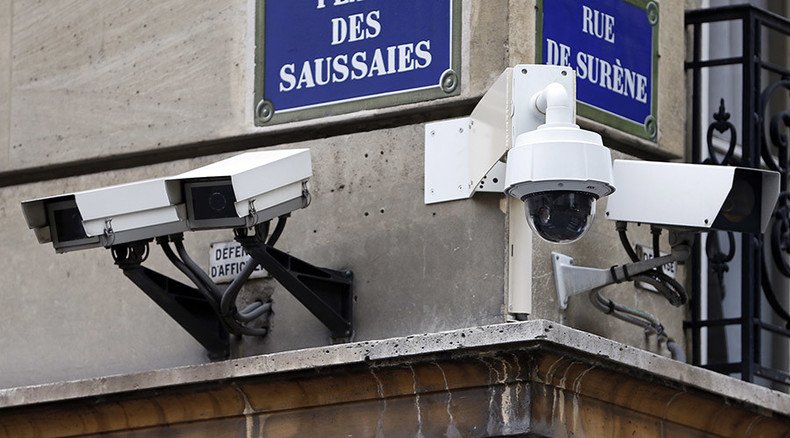 The UN Committee for Human Rights has slammed France for adopting a new surveillance law saying it grants "excessively broad surveillance powers" to intelligence services. The country's Constitutional Council upheld the controversial law.
"The bill grants overly broad powers for very intrusive surveillance on the basis of vast and badly defined objectives," the report published on Friday said, as cited by the Guardian. The committee (UNCHR) called on France to "guarantee that any interference in private life must conform to principles of legality, proportionality and necessity".
The bill was passed by the French parliament in May and late on Thursday was approved by the Constitutional Council – the highest authority on constitutional matters.
"From now on, France has a security framework against terrorism that respects liberties. It's decisive progress," French Prime Minister Manuel Valls wrote in his Twitter.
READ MORE: Germany prepares for cyberwarfare offensive – reports
Numerous human right organization voiced strong criticism of the new law.
"The surveillance measures authorized by this law are wildly out of proportion", Gauri van Gulik, Amnesty International's Deputy Director for Europe and Central Asia, said on Friday. "Large swathes of France's population could soon find themselves under surveillance on obscure grounds and without prior judicial approval", he added.
"The French Constitutional Council legalizes mass surveillance and endorses a historical decline in fundamental rights," La Quadrature du Net, a French digital rights groups, said in a statement.
The controversial law gives intelligence services the power to tap the mobile phones and e-mails of anyone linked to a "terrorist" inquiry without the permission of a court. It also obliges internet providers and mobile companies to provide spy agencies with information upon request.
Intelligence services can also place cameras and other recording devices in private homes and can monitor every action of computer users.
READ MORE: 'France's spy bill worse than US Patriot Act'
The passage of the law occurred following a series of terrorist attacks committed this year, such as the Charlie Hebdo massacre and a deadly attack on a kosher supermarket in Paris in January.
You can share this story on social media: