Germany prepares for cyberwarfare offensive – reports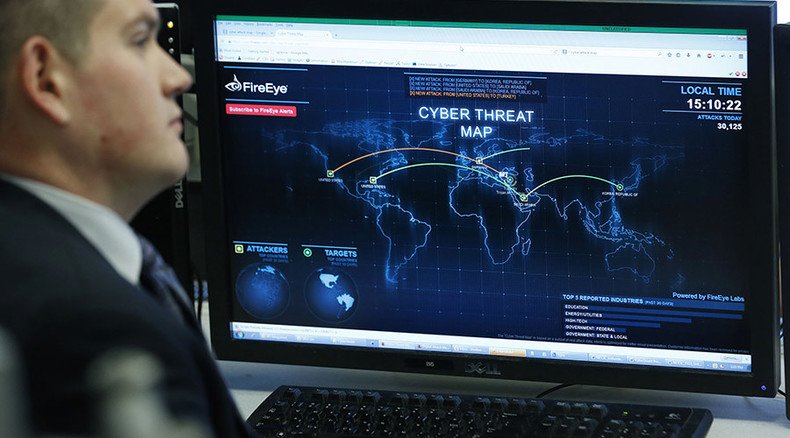 The German military plans to pay more attention to the internet and roll out new "offensive capabilities" in terms of cyberwarfare, stated a German media report citing a new strategy paper from the country's defense ministry.
German media gained access to a document called "Strategic Guideline of Cyber Defense" which is a preliminary paper for a "white paper" on the security of Germany and the situation of the Bundeswehr which will come out in 2016. According to this document Germany regards the internet and other communication platforms as a new "operational room" along with the classic ones – land, air, sea and space.
The Bundeswehr will be responsible for responding to cyberattacks – while also resorting to military means in case of attack on its critical infrastructure such as communication and transport networks.
The guidelines includes not only defensive measures but also offensive ones. The Bundeswehr will be ready to carry out offensive cyberoperations in Germany as well as abroad.
It will be able to limit or even block enemy access to mobile communication and the internet. To achieve its goal Germany must build up and centralize its IT-resources, Deutsche Wirtschafts Nachrichten newspaper reported.
"The spectrum of threats ranges from cyberespionage and [cyber]sabotage to open cyberconflict," German Defense Minister Ursula von der Leyen said in an interview with Die Welt in June. "The more developed and mechanical the country is, the more serious the threats are," she added.
"After a successful cyberattack on the intranet of the German parliament it became clear that Germany is not enough protected from cyberattacks," Spiegel Online reported citing the white paper.
Cyberattacks pose a serious threat to states because key state infrastructure is dependent on the internet, Annie Machon, former MI5 told RT.
"Who precisely is an enemy these days? We know from the Snowden's disclosures that Germnay itself has been attacked aggressively by NSA and GCHQ," she said.
You can share this story on social media: