FBI to train new 'anti-corruption' police unit in Ukraine's Odessa – Gov. Saakashvili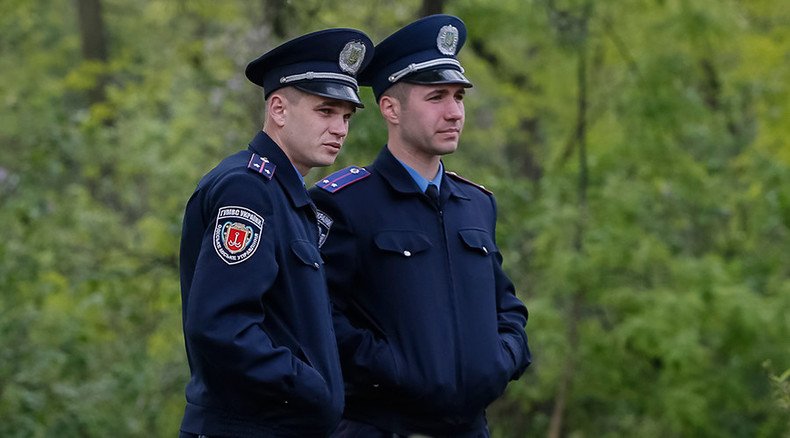 The FBI will train a small police unit in Odessa, which is set to become a beacon of hope in a "swamp" of corruption, announced Mikhail Saakashvili, a fugitive former president of Georgia and recently appointed governor of the coastal Ukrainian region.
Saakashvili said on Thursday that the US Federal Bureau of Investigation will train policemen in Odessa, TASS news agency reported.
"Two days ago we arranged with the FBI that we will create a separate [police] unit which will be small – maybe 50 people – and the FBI will be training them," he said during the session of the National Reform Council (NRC).
"They [the new unit] will be separated from the others, so that they will become a kind of dry patch in the midst of a swamp," Saakashvili said, adding that they will "work for people, not organized crime."
READ MORE: US to pay salaries of Governor Saakashvili's team in Odessa, Ukraine
The new body would assemble every two to three days, or at least every week, to "solve the problems which remain unsolved for months," he added.
Earlier this week, Mikhail Saakashvili and US Assistant Secretary of State William Brownfield signed a memorandum according to which the US would finance police reforms in Odessa as part of its broader law enforcement overhaul project in Ukraine.
At the ceremony, during which the new Odessa patrol police – trained by California Highway Patrol officers – was officially presented, Brownfield said that the US has already invested some $15 million in reforming the Ukrainian police force since the beginning of 2015, with reforms including new staff recruitment, training and equipment.
"A special anti-corruption group will be formed in the Odessa region, while the US State Department will render assistance to its work via one of its agencies," said Saakashvili. The US embassy confirmed earlier in July that it would be launching a "new anti-corruption grants program" to support Saakashvili's team of "Ukrainian and international" anti-corruption experts.
Mikhail Saakashvili was personally appointed as governor of Odessa by President Poroshenko on May, 2015, a day after he had gained Ukrainian citizenship. He is a former Georgian president notorious for initiating a war with South Ossetia in 2008, and attempting to present it as Russian aggression. He left Georgia in autumn 2013, days before his presidential term expired, and has been living abroad ever since.
In 2014 Saakashvili was charged with embezzlement and abuse of power by a Tbilisi court and put on the international wanted list. In February 2015, Tbilisi issued an extradition request for Saakashvili, but Kiev authorities rejected it.
You can share this story on social media: