French-turned-Russian actor Depardieu takes farming lesson from Belarus president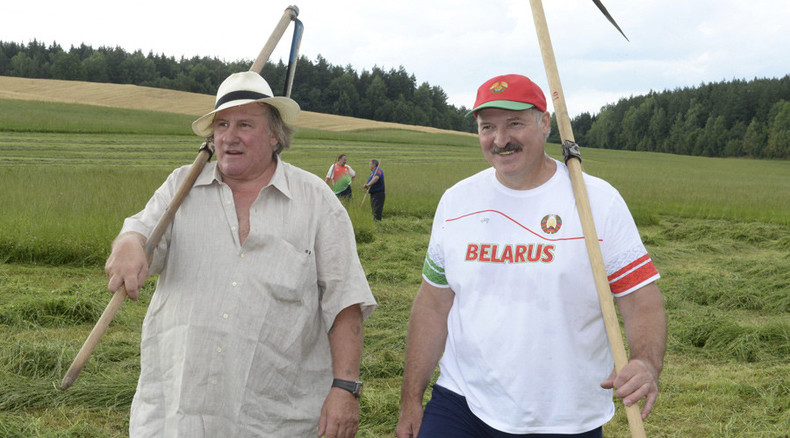 When you are rich, famous and have multiple awards for your numerous movie parts and still want to learn something new ... why not try agriculture? That's what Gerard Depardieu probably thought when taking farming lessons from Alexander Lukashenko.
"The scythe should go smoothly!" Lukashenko instructed Depardieu as he showed an example with his own steady hand. But whereas "Europe's last dictator", as he is sometimes dubbed in the West, displayed uncanny farming skills, the French actor struggled ... but still kept up admirable focus and determination.
The next lesson was animal handling: Lukashenko showed Depardieu how to feed a sugar cube to a horse. "He doesn't bite!" the president told the cautious actor. It took two attempts, but eventually the animal accepted the treat from Depardieu's hand.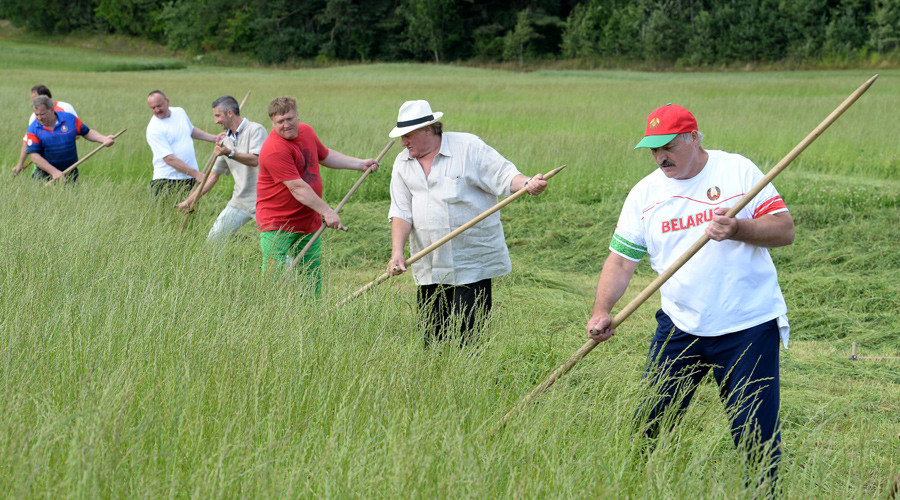 In the end, Lukashenko awarded his assiduous disciple with a wonderful opportunity to go for a spin in an agrimotor. But he drove himself – and showed the actor a much quicker way of mowing fields than with a hand-scythe. This could have been because the actor, who has been granted Russian citizenship, does not have a license to drive this vehicle.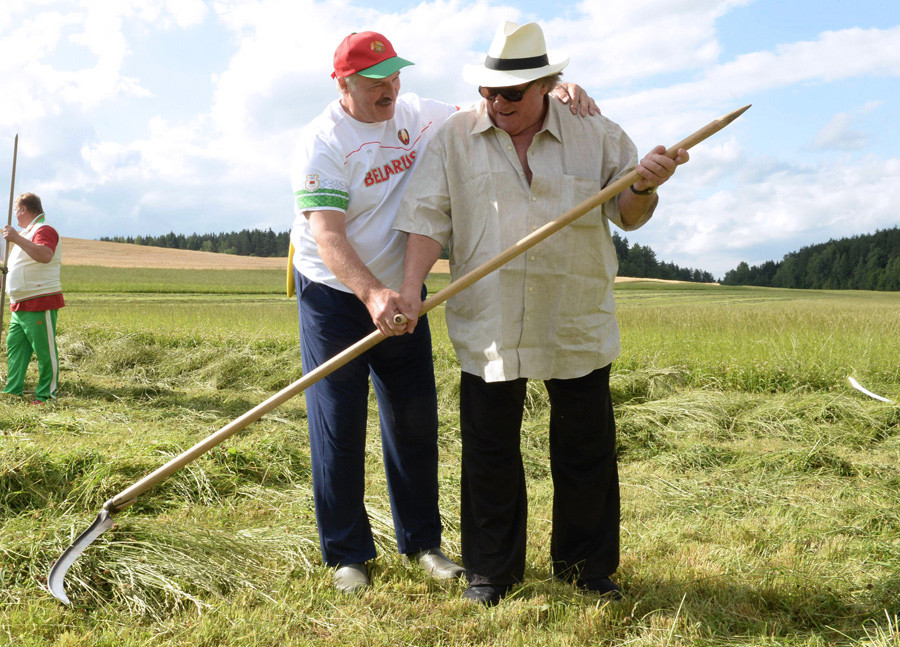 Despite the hardships he had to endure in training, Depardieu seemed content with his visit to Belarus. "Belarus looks like Switzerland", he concluded, speaking to a smiling Lukashenko through an interpreter. The passing-on of agricultural knowledge from president to actor took place in Lukashenko's official residence of Ozyorny.