Flight decision: Russian airline pilot takes short cut to save sick child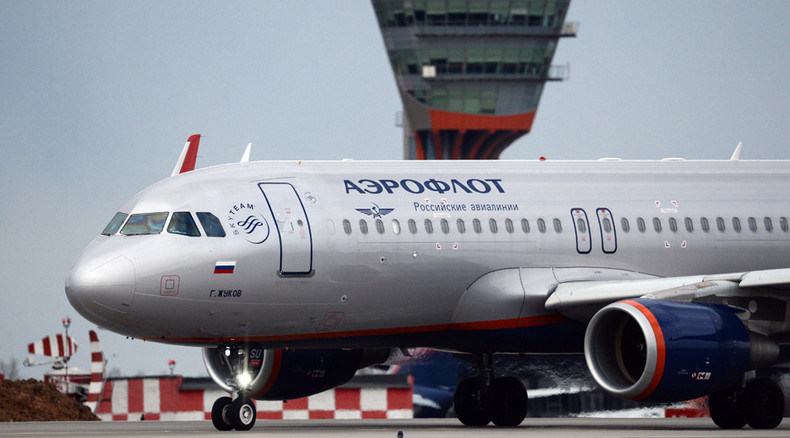 An airline pilot changed course to help a young passenger stricken with a high fever. The Aeroflot plane reached its destination well ahead of schedule and an ambulance was waiting to meet the ill child.
When the pilot of the Aeroflot flight from Moscow to the West Siberian city of Nizhnevartovsk learned the child had a temperature of 39, he decided to adjust his flight route to shorten it by an hour, LifeNews reported on Thursday.
READ MORE: 'Pilot uneasy': Autistic child kicked off US flight with emergency landing
The child needed immediate medical care and so the captain of the Airbus A320 contacted ground services to ask for permission to change his route.
"The pilot was allowed to make a final turn further north, in order to touch down 20 – 25 minutes ahead of schedule," a spokesperson for Nizhnevartovsk Airport told LifeNews. However, in fact the plane managed to land 50 minutes early.
READ MORE: Donbass kids travel to Moscow for life-saving heart surgery amid mass medical shortages
Deviations in pre-planned flight routes don't happen often. They are usually caused by severe weather conditions or fuel considerations. Procedures for changing flight paths are complicated and are only done in emergencies, in order to keep air traffic running as smoothly as possible.