The Creeper: Burglar spent days hiding under bed in house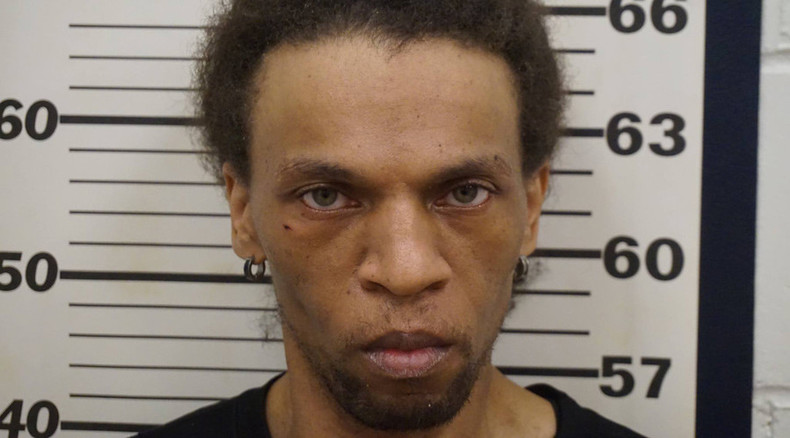 New Jersey police arrested an alleged burglar who after breaking into a house chose to live there for a few days. The housebreaker installed himself under a bed until the owner heard suspicious noises and called the police.
The bizarre incident took place in May, but police have only just released the details.
The suspect, Jason Hubbard, broke into the private household of the Adamcewicz family on Ellenel Boulevard in Spotswood, NJ, and lodged there unnoticed for at least three days.
On May 10 at about 7pm, police received a 911 call reporting an intruder in the house.
When officers arrived, they found Hubbard in a spare room hiding under a bed and arrested him on trespass charges.
READ MORE: Burglars who robbed the FBI finally come forward after 42 years
It turned out that some years previously, the man used to be the boyfriend of the house owners' daughter.
"He was hiding upstairs underneath the bed, in my daughter's bedroom," WABC Eyewitness News cited Margaret Adamcewicz as saying. "He used to date my daughter five years ago. It didn't end well. He didn't say why he came back. He just picked our house to hide out in. He didn't have a home to live in," she said.
The man told police he had gained access to the premises while one of the residents was taking out garbage. After getting in, he headed to his former girlfriend's room and took up residence there. The girl was no longer living at the property.

When Margaret's husband heard noises, he checked and found Hubbard under the bed in his daughter's old room. He immediately called the police. Until the patrol car arrived, the owners' 28-year-old son stood guard over the intruder.
"I haven't heard from him in five years," said Margaret, adding that she "wasn't scared. I was just angry."
"I don't think he was eating," Adamcewicz told WABC. "I think he just had water under the bed."
Her message to Hubbard was: "Stay away from this house and never come back."
READ MORE: Burglars bricking it: Edinburgh police use Lego to fight crime
The intruder was taken to Spotswood Police Headquarters, where he was charged with burglary and theft of services (electricity). He had charged all his four mobile phones during his stay.
Jason Hubbard remains at Middlesex County Adult Corrections Center and could be released if $50,000 bail is posted.