New French Scrabble champion doesn't speak French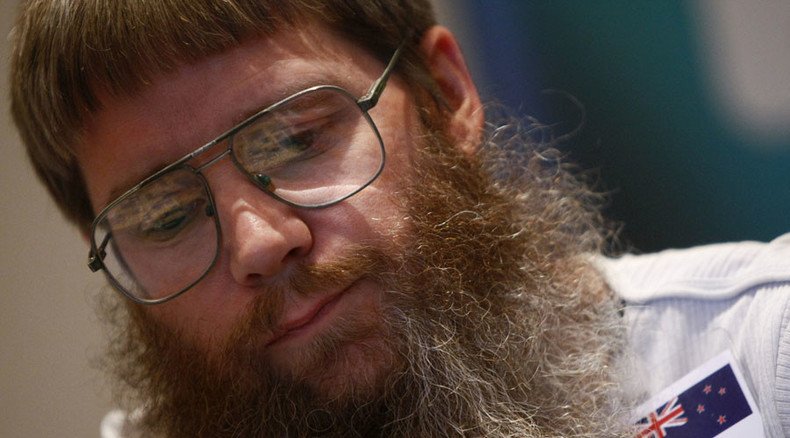 New Zealand native Nigel Richards has reached a new zenith of accomplishment by winning the French-language world Scrabble championship, without being able to speak French.
Born in New Zealand and residing in Malaysia, the 48-year-old man with an enigmatic beard has beaten all records since he began placing his letters on the board: Three-time world champion of the English-speaking world, five times US champion, even winning twelve titles in the King's Cup champion in Bangkok – the greatest competition in world scrabble.
On Monday, he added a line to his impressive record and a feat of arms to his legend by becoming World Champion of Francophone Scrabble, after memorizing all possible words in the official French scrabble dictionary, from two to 10 letters.
Scrabble is a word game in which up to four players can score points by placing tiles in crossword fashion that eventually form a word onto a game-board which is divided into a grid of squares. The words must be defined in a standard dictionary.
Nigel Richards wasted no time learning the language and merely memorized the French dictionary in nine weeks. In the three-hour final of the classic he was able to defeat his Gabonese opponent, the French speaking Schelick Ilagou Rekawe, winning the best of three sets (370-427, 484-376, 565-434). Spectators in Leuven, Belgium, where the tournament took place, were especially impressed with the Kiwi's performance in the second innings when he challenged his rival to use of a form of the verb "fureter" (to snoop).
"He is a non-francophone, I can confirm," Vice President of the Belgian Federation of Scrabble, Yves Brenez, said after Richards victory was announced. "Nigel will say 'bonjour' with an accent and he can also give the score in French, which is obligatory, but that's all," he told FranceTV.
"The challenge was a bit crazy, but he learned French vocabulary in only nine weeks. He's a fighting machine. To him words are just combinations of letters. I'm perhaps exaggerating a bit, but he comes up with scrabbled that others take 10 years to know," Brenez added.
"He doesn't speak French at all, he just learned the words," former president of the New Zealand Scrabble Association, told the New Zealand Herald. "He won't know what they mean, wouldn't be able to carry out a conversation in French I wouldn't think."
Author of a book about the subculture of tournament Scrabble, Stefan Fatsis, compared Richards to "Tiger Woods at his peak."
"Basically, what he does is, he looks at word lists and looks at dictionary pages ... he can conjure up the image of what he has seen. He told me that if he actually hears a word, it doesn't stick in his brain," Fatsis told NPR.
What makes Richards' achievement even more impressive is that the French Scrabble has 386,000 words in comparison to North American Scrabble which uses a bank of 187,000 words.
The French Federation of Scrabble even paid tribute to Richards posting an English message on its all-French website, reading, "Congratulations Nigel, you're amazing."
You can share this story on social media: