2015 set to break global heat record in 135-year history of monitoring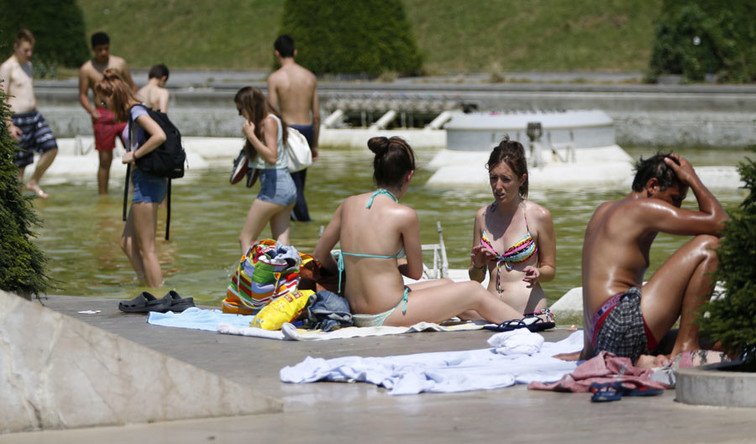 Global weather observations have all arrived at the same conclusion: This June broke all temperature records, while the first half of 2015 already promises the hottest year in more than 100 years of records.
Official climate reporting organizations including NASA, the Japan Meteorological Agency and the National Oceanic and Atmospheric Administration (NOAA) have revealed that June was the third month this year to have broken a monthly temperature record since 1880, according to Bloomberg.
In particular, the average global temperature across land surfaces in June was 1.26 degrees Celsius above the 20th-century average, the NOAA said. This was the highest June temperature over land on record, surpassing the previous record set in 2012 by 0.06°C. As for the oceans, global sea surface temperature in June was 0.74°C above the 20th-century average of 16.4°C, surpassing the previous record set last year by 0.06°C.
READ MORE: Leading scientists urge immediate climate action
Stories like this are becoming more common. June 2015 marks the fourth month this year that has broken its monthly temperature record, along with February, March, and May. January was second-warmest for its respective month and April was third-warmest. Moreover, the last 12 months were the warmest in the 136-year period of records.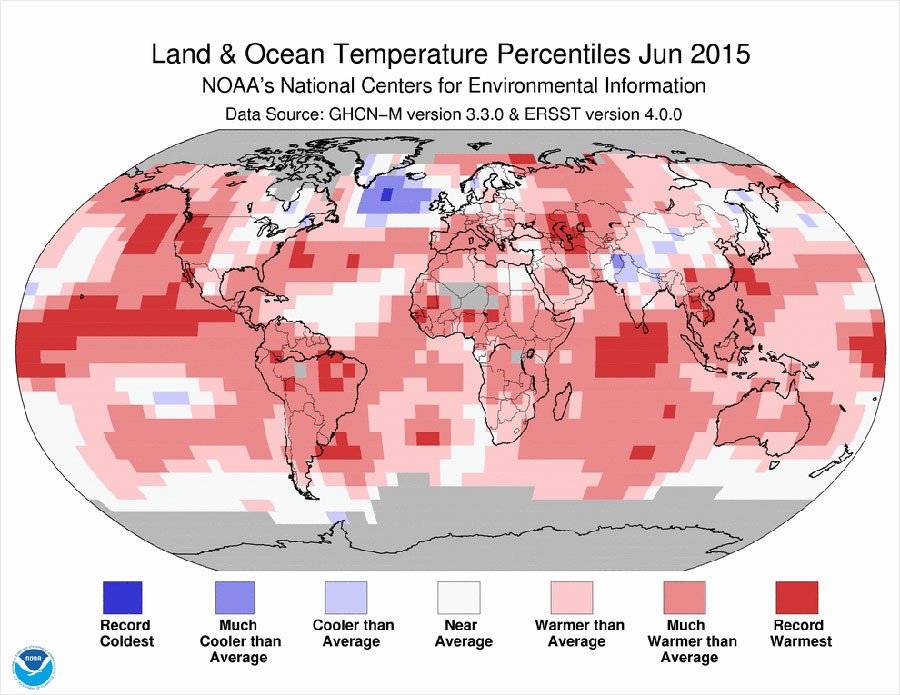 The NOAA also reported that large regions of Earth's land surfaces were much warmer than average, with record warmth across the western United States, parts of northern South America, several regions of Central to West Africa, around central Asia, to the east of the Caspian Sea, and parts of southeastern Asia.
Western Greenland and some areas in India and China, on the other hand, were cooler than average, and northern Pakistan was much cooler than average.
The Pacific phenomenon El Niño could be partially responsible for the climate change as it tends to boost global sea and air temperatures.
"It turns out that El Niño can push the needle on global temperature as well. The arrival of El Niño raises the chances of setting a new record-warmest global temperature for any time period"says Deke Arnt, head of climate monitoring at NOAA's National Centers for Environmental Information.
You can share this story on social media: