3 Spanish journalists feared kidnapped in Syria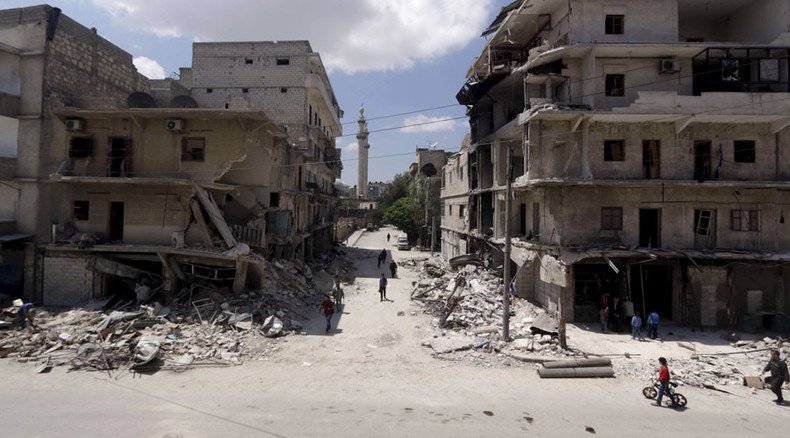 Three Spanish freelance journalists have disappeared in the Aleppo area in Syria and could have been kidnapped, according to reports in Spanish media.
The journalists who entered Syria on July 10 from Turkey were working on an investigative report in the northern city of Aleppo "and there has been no news of them since July 12," Spanish press association FAPE said in a statement.
"We don't know (if they were together) doing their investigative reports in Aleppo, just that another three Spanish journalists were kidnapped in the same area nearly a year ago," said FAPE president Elsa Gonzalez.
The three men have been identified as Antonio Pampliega, Jose Manuel Lopez and Angel Sastre.
The Spanish foreign ministry said it was aware of the situation and was working on it, Reuters reports.
The Islamic State (IS, formerly ISIS/ISIL) has kidnapped and murdered foreign journalists and controls northern and eastern areas of the Aleppo province in Syria.
In 2012, American journalist James Foley was taken hostage by IS militants and beheaded two years later – in 2014, becoming the first American citizen killed by the Islamic State, with another American journalist – Steven Sotloff being killed just a month later.
One more American journalist – Austin Tice was also kidnapped in 2012 and his whereabouts still remain unknown, as well as the fate of the British photographer and correspondent John Cantlie, who was kidnapped with James Foley and still allegedly remains hostage. Cantlie was kidnapped twice in 2012 but was rescued two weeks after the first abduction.
READ MORE:'West must offer Islamic State a truce' - ISIS captive John Cantlie

In 2013, four French journalists – Nicolas Henin, Pierre Torres, Edouard Elias and Didier Francois – were kidnapped by the Islamic State and were held for more than 10 months by the jihadists. They were found blindfolded and handcuffed in a field in a no man's land on the Turkish border with Syria in April 2014.
In March 2014 the Islamic State also released Javier Espinosa, a correspondent from the Spanish paper El Mundo, and a photographer, Ricardo Garcia Vilanova. They had been kidnapped by militants in September 2013.
Japanese video journalist Kenji Goto Jogo was killed by IS extremists in 2015.
In addition to foreign reporters, dozens of Syrian journalists have been killed or kidnapped during the conflict in the country and the fate of many correspondents in Syria still remains unknown.
You can share this story on social media: