1,800 troops from 18 states: NATO launches biggest ever drill in Ukraine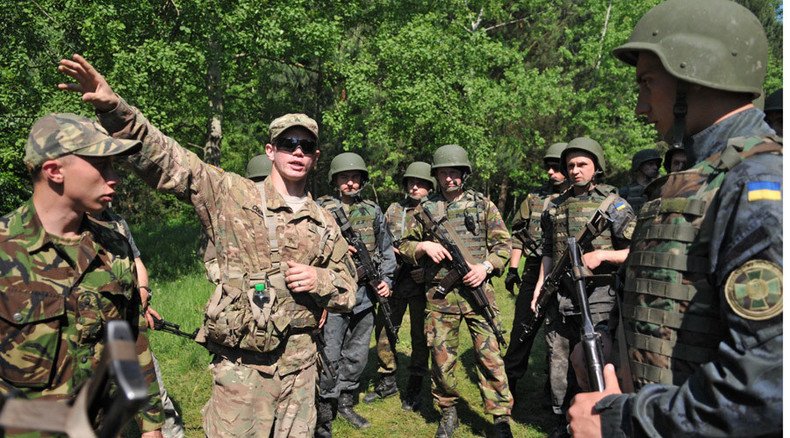 NATO has brought together 1,800 troops from 18 countries in block's biggest ever exercise on Ukrainian soil. Moscow has warned that the wargames may undermine peace process in eastern Ukraine.
The US-led exercises, which see annual Saber Guardian and Rapid Trident drills combined, were launched on Monday near the city of Lvov in western Ukraine and are scheduled to continue until the end of July.
"Multinational exercises have been conducted in Ukraine since 1995, however it is safe to say that this is the largest multinational exercise held in Ukraine to date," Don Wrenn public affairs public affairs specialist for US Army Europe is cited by Newsweek.
Besides Ukraine and the US, the troops from Germany, Spain, Turkey, Canada, Poland, Romania, Bulgaria, Estonia, Latvia and Lithuania as well as non-members Serbia, Moldova, Georgia and Azerbaijan are participating in the exercises.
The international troops will be practicing casualty evacuation and first aid, reactions to being ambushed, training to identify improvised explosive devices and perform simulated outpost operations, he said.
"It is not anything to do with the political situation. This exercise was planned ahead of time. Countries were notified that it would occur and we can't directly connect with the situation going on," Wrenn stressed.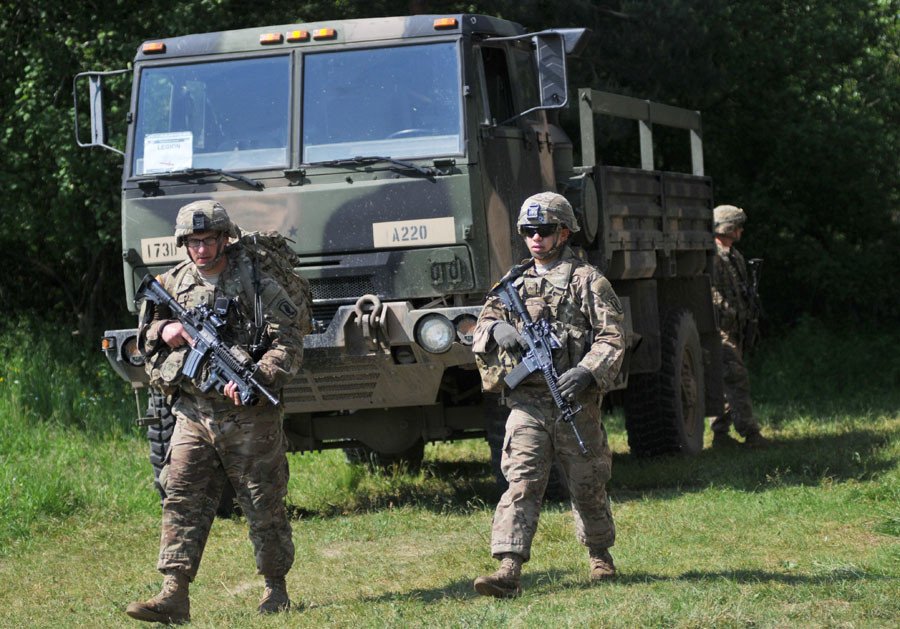 Russia must be assured that Ukrainian accession to NATO is 'unrealistic' – Italian FM

However, during the flag rising ceremony, Ukrainian forces commander, Oleksandr Syvak, said that the war games "display a broad support for Ukraine in its struggle for freedom and sovereignty," UPI reported.
Russia's Foreign Ministry warned that NATO drills in western Ukraine threaten the peaceful settlement of the conflict in the east of the country.
NATO's actions are fueling "revanchist moods among the 'party of war' in Kiev, which jeopardize the outlined progress in the peaceful settlement of a deep internal crisis in Ukraine," the ministry said in a statement.
Moscow has called the drills "a clear manifestation of the NATO's course of unconditional support for the current policy of the Kiev authorities in the south-east of Ukraine, which leads to civilians dying on a daily basis in the region."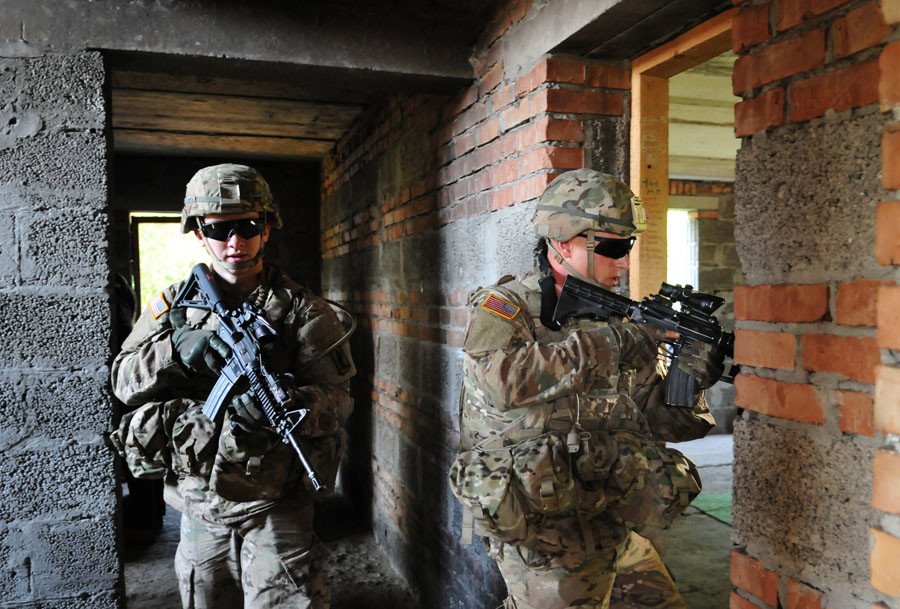 NATO to hold biggest military drills in decade, Russia welcome to observe

Over 6,500 were killed during 15-month-long conflict between Kiev and the rebels in the south-eat of Ukraine.
The fighting broke out in April 2014 after the new Ukrainian government sent its troops to Donbass to quiet the local population, which refused to recognize the violent coup in the capital.
Despite NATO leaders vocally urging the fulfilment of the Minsk peace deal between Kiev and the Rebels, the bloc "isn't only reluctant to acknowledge the explosive character of such exercises, but significantly increased their scope and the number of troops involved in comparison with similar drills last year," Russia's foreign ministry stressed.
You can share this story on social media: