Russia must be assured that Ukrainian accession to NATO is 'unrealistic' – Italian FM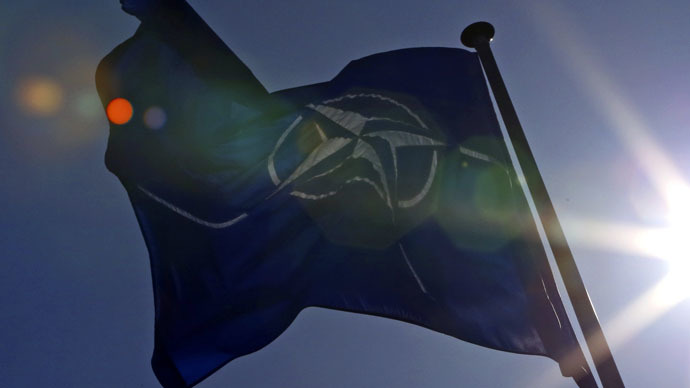 Moscow must be given assurances that Ukraine will not join NATO after the Russian President stated he has "no aggressive intentions," the Italian FM said. He also added that the build-up of NATO's defensive mechanism should not be viewed as a threat.
"I believe that Russia needs reassuring on one point, and that is that Ukraine's entry into NATO is not a realistic possibility," Italian Foreign Minister Paolo Gentiloni told Il Corriere della Sera newspaper in an interview published on Monday. "But that NATO will defend its borders is in the organisation's nature."
READ MORE: 'Russia would attack NATO only in mad person's dream' – Putin
Last year, the Kiev government made a decision to scrap Ukraine's non-aligned status and declared their intention to join NATO. However, they were told by the alliance that profound political and economic reforms would need to be implemented before they could think of applying. The bloc's chief recently reiterated NATO will use its standard procedures and will not make any exceptions regarding Ukraine's possible accession.
The Italian Foreign Minister's interview was published just two days after Russian President Vladimir Putin spoke to the same media outlet.
"We [the West] must take note of [Russian] President [Vladimir] Putin's statement denying any aggressive intentions," Paolo Gentiloni added. "On the other hand, it is odd to have accused NATO of having them simply because it is strengthening its alliance mechanisms, which is defensive by definition."
READ MORE: 'Unprecedented & dangerous step': Russia slams NATO troop build-up
In his interview to Il Corriere della Sera, the Russian president stressed that Moscow is developing its military capabilities as a response to security threats posed by US and NATO military expansion towards its borders.
"I think that only an insane person and only in a dream can imagine that Russia would suddenly attack NATO," Putin said.
The Italian FM stressed that regarding the Ukrainian crisis; Italy will adhere to the position, agreed upon between the EU and the US. However, Rome insists on retaining its "privileged relationship" with Moscow and restoring comprehensive cooperation with Russia, which is in the interest of the bloc.
"The privileged relationship derives from the knowledge that Italy is doing its part in support of its European and American allies, with constancy and firmness, but at the same time has no desire to close its dialogue with Moscow – and this policy line has a history," the minister said.
READ MORE: 'Italy can't afford to close doors to Russia' – Italian Foreign Minister
"The Russians are well aware that Italy respects decisions taken with the EU and in common with the US, and is an influential voice in monitoring Ukraine and insisting on keeping the channels for dialogue with Moscow open."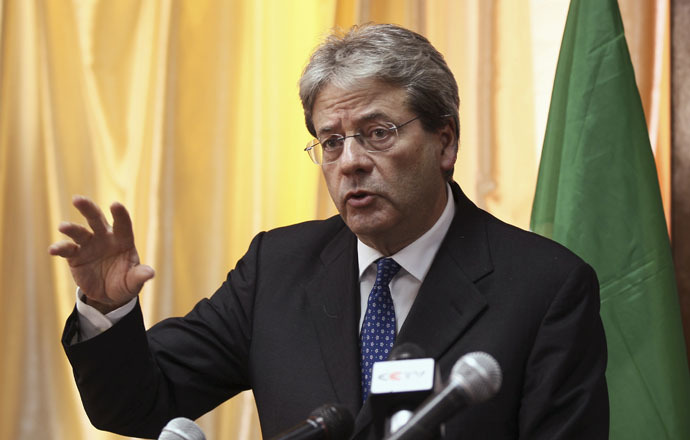 On Monday, the G7 leaders who gathered for the summit in Germany spoke in favor of toughening sanctions against Russia.
READ MORE: G7 threatens Russia with further sanctions over Ukraine conflict 'if required'
Russia has faced several rounds of Western sanctions since March 2014 over its stance on the Ukrainian crisis and Crimea's decision to re-join Russia after a referendum. In retaliation, Moscow banned the import of agricultural products, foods and raw materials from those countries implementing the sanctions for one year, which started in August.
Russian Prime Minister Dmitry Medvedev warned EU officials that if they decide to tighten sanctions against Russia, a reaction from Moscow would inevitably follow.
You can share this story on social media: