Powerful methane blast sets Russian petrol station ablaze (VIDEO)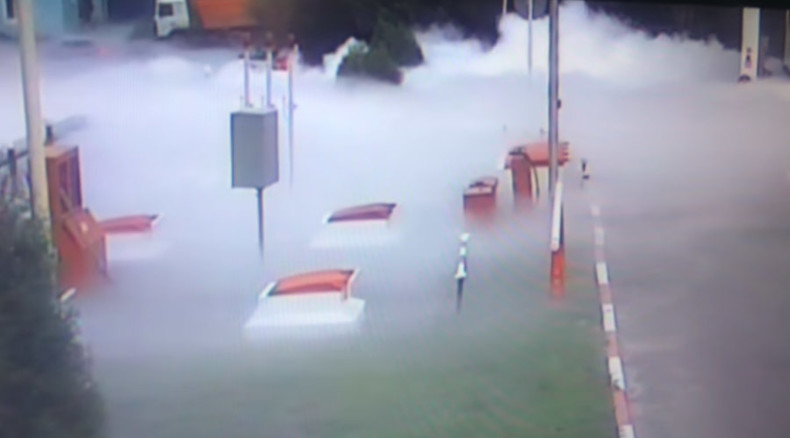 Dramatic footage shows a powerful blast and a wall of fire after a methane leak at a Russian fuel station, injuring one person and destroying two cars.
The video, taken by a bystander, shows how methane leak quickly sets ablaze causing huge explosion afterwards in the central Russian city of Penza.
A minibus driver apparently left his vehicle for refueling and went to the cash desk to pay. The vehicle then rolled down a slope and hit a methane filling stand which began rapidly releasing the gas.
The man in the video has been hospitalized with severe injuries. It is reported that up to 90 percent of his body was affected by burns.
Part of the gasoline station and the minibus were destroyed as a result of the blast, with another car nearby also damaged.
Sixteen rescue workers were sent to tackle the aftermath of the explosion.
Local residents say the construction of the station could have led to the accident as it stands on a hill and cars are reported to have rolled down in the past.
READ MORE: Over 100 killed in Iraqi car blast, ISIS claims responsibility