Military field exercises completed in southern Russia – Ministry of Defense
Published time: 18 Jul, 2015 15:31
Edited time: 18 Jul, 2015 15:35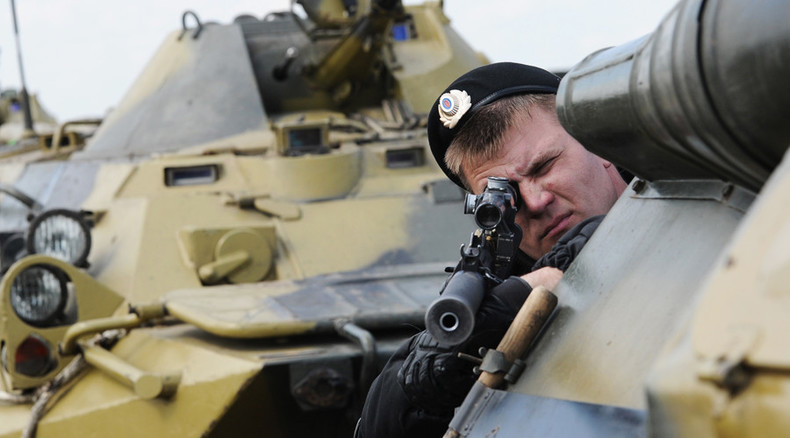 Russia's combined armed forces have completed another round of war games, which were held in the Southern Military District, according to the Russian Defense Ministry.
According to a training plan for 2015, several units of the Russian armed forces passed another stage of military training at facilities at "Kadamovsky" and "Kuzminsky," the Ministry of Defense's press service reported on Saturday.
"During the field exercises, the military have conducted a major set of drills involving special tactical training with exercises in the driving of equipment in unfamiliar territory," the statement said.
The exercises resulted in commanding officers getting the "necessary practical skills and experience in a unit control, as well as operational service of armaments and military equipment in the field".
Following the conclusion of the exercises, the military proceeded to their permanent dispositions and other training areas.