Greece asks EU for help as 'hellish' forest fires rage around Athens (PHOTOS, VIDEO)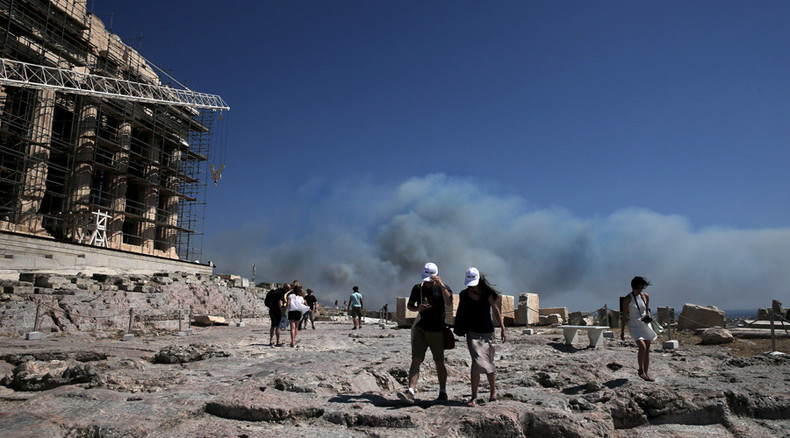 One man died and residents of several villages in southern Greece had to flee their homes due to wildfires raging in the region of Peloponnese, aggravated by strong winds and high temperatures.
Four main fronts of 34 separate forest fires have spread from the island of Evia, northeast of Athens, to the southern Peloponnese on Friday, according to police, Reuters reported. A 58-year-old man died because of respiratory problems, several houses were burnt down and scores had to escape or stay helping firefighters.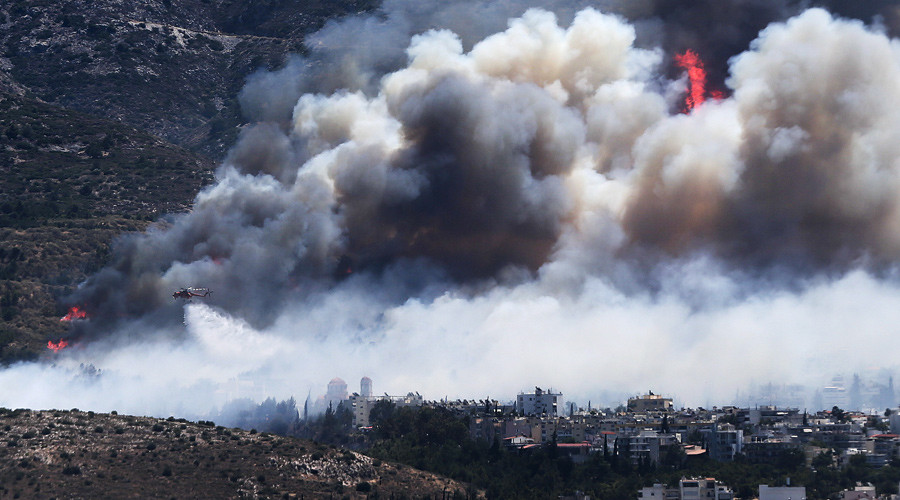 "We all need to stay calm," Prime Minister Alexis Tsipras told reporters, as cited by AFP. He also attributed the outbreak to the "emergency weather conditions."
Tsipras said that he asked the air force and military forces to help fight the fire, and sought assistance of other EU countries, which could provide with four extra fire-fighting aircraft.
The fire department said that about 300 firefighters with over 100 fire engines, a dozen airplanes and six helicopters were doing their best to prevent the flames from spreading into the capital.
READ MORE: Huge blaze after blast rocks petrochemical plant in E China (VIDEO)
Earlier, four villages located near the town of Monemvasia had to be evacuated due to the raging wildfire.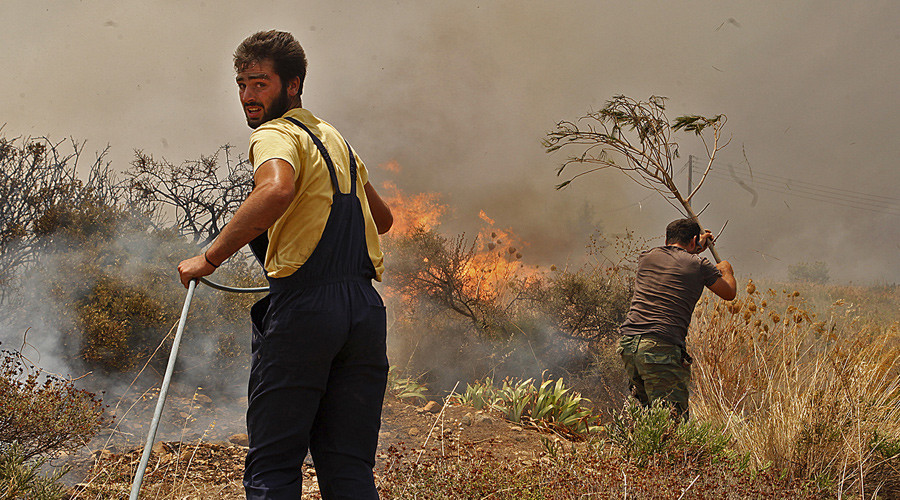 "It's hellish right now, there are hundreds of pockets of fire," Monemvasia Mayor Iraklis Trichilis told Skai television.
Kythira, a popular island destination for tourists, has been left with no power "probably until Sunday," according to Adamantia Koroni, deputy head of a local hoteliers' association.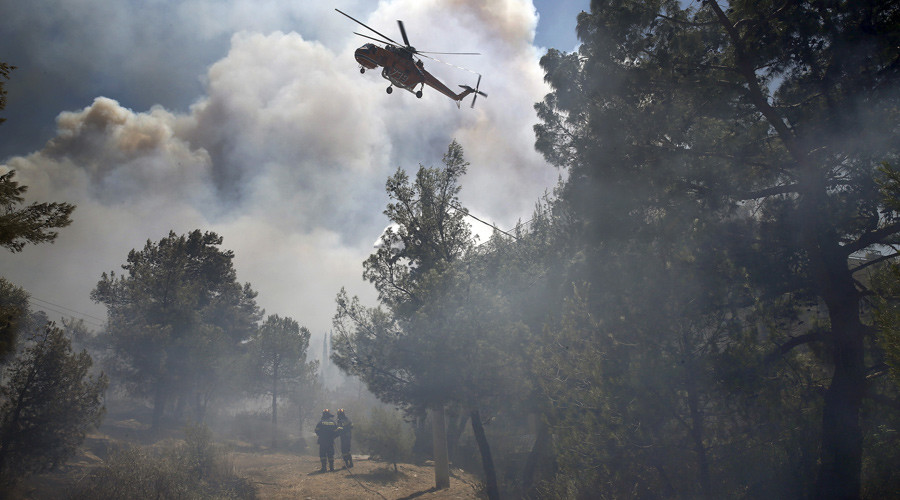 A resident of the coastal town of Neapoli told AFP about the evacuation of the town, which included two summer camps and a healthcare center, and explained that "We can only see two meters ahead of us."
READ MORE: Canadian wildfires out of control as super blaze hits Saskatchewan (VIDEO)
"Things are very bad," Peloponnese Governor Petros Tatoulis told state television. "The situation is critical. We are working to prevent casualties."
Fire department spokesman Nikos Tsongas warned that "the winds are strong and are not expected to weaken. There could be further damage," according to AFP.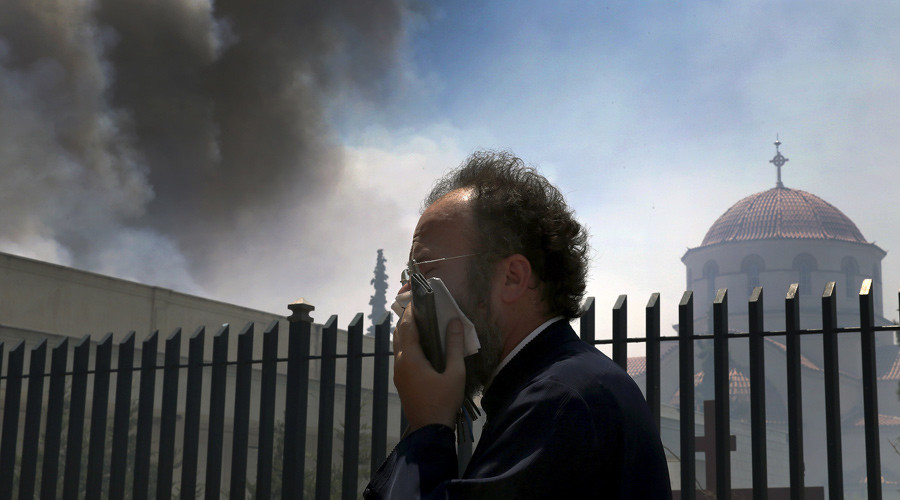 Summer in Greece often brings wildfires, but the most serious blaze in recent memory occurred in 2007. It killed 77 people, occupying 250,000 hectares in the Peloponnese and on the island of Evia.