​New interactive MAP details Israeli strikes a year after Gaza war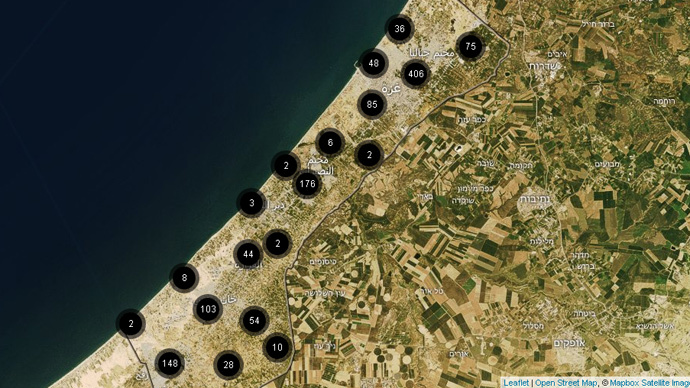 Human rights groups have launched a new interactive platform mapping Israeli attacks during the 2014 Gaza war. It includes satellite images, testimonies and footage tho "build an accurate picture of what actually happened" over the 50 days of war.
The online tool mapping Israeli attacks during the conflict in July and August 2014 is called 'The Gaza Platform'. It was launched by Amnesty International and Forensic Architecture on Wednesday.
The "innovative tool for human rights research" presents a massive database containing satellite imagery, thousands of photographs, hundreds of personal testimonies and hours of footage from the scene including broadcast videos.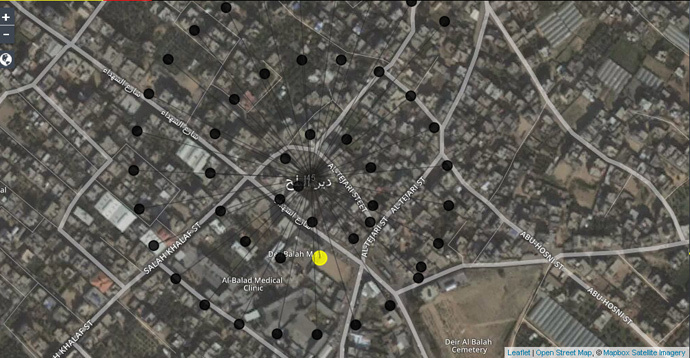 "The Gaza Platform exploits the power of new digital tools to shed light on complex events such as the latest war in Gaza. It enables users to move across scales, from the granular details of each incident to the big picture of the overall conflict, by revealing connections between scattered events," said Francesco Sebregondi, research fellow at Forensic Architecture and Coordinator of the Gaza Platform project.
The Gaza Platform builds a picture "of what actually happened over the 50 days of the conflict," Amnesty International said in a video presentation. The group has promised to update it with new information as further evidence is gathered.
"The Gaza Platform is the most comprehensive record of attacks during the 2014 conflict to date. It allows us to piece together more than 2,500 individual attacks, illustrating the vast scale of destruction caused by Israel's military operations in Gaza during the 50-day war last summer," said Philip Luther, director of Amnesty International's Middle East and North Africa Programme.
According to the human rights watchdog, the platform illustrates a pattern of the Israeli military "targeting residential buildings," as well as repeated use of artillery, an imprecise explosive weapon, which "should be investigated as war crimes."
551 Palestinian children were killed in Israel's assault on Gaza last year: http://t.co/O7cf7RMuVw#50Days4Gazapic.twitter.com/B5ApJxSjuE

— AmnestyInternational (@AmnestyOnline) 8 июля 2015
The Israeli military claim their targets were Hamas fighters while authorities in Gaza believe civilians were directly targeted.
"What we're trying to do with this tool is to cut through those two different narratives and to come out with independent analysis that draws out conclusions that we believe point to the commission of war crimes," Luther said.
Architectural detectives from Goldsmith's University of London together with Amnesty international, the Gaza-based human rights organizations Al Mezan and the Palestinian Center for Human Rights (PCHR), have been collaborating in the project over the past several months, Amnesty said.
Year after Gaza war: Life amid rubble as rebuilding stalled
It has been exactly a year since Israel launched its offensive against Gaza, which it dubbed Operation Protective Edge. The operation, carried out in retaliation to Hamas rocket fire, claimed the lives of some 2,251 Palestinians, mostly civilians, and 72 Israelis, according to the UN.
Over 18,000 homes were destroyed during the conflict, and people are still forced to live amid rubble as rebuilding has been stalled by border restrictions and political tensions.
"Everything is gone after the bombing even the windows, I spent my own money to fix the house. I received 1,000 dollars, it can't do anything to feed 7 people and pay the rent," a Gaza resident of the Shujayia neighbourhood told RT's Lizzie Phelan.
Families in Shujayia, #Gaza still living in the rubble of their homes pic.twitter.com/9KhPtNqt8P

— Lizzie Phelan (@LizziePhelan) 7 июля 2015
Nabil Abu Muaileq, the chairman of the Palestinian Contractors Union, urged the international community "to push hard on the Israeli government to let all the [building]materials [in]."
Moreover, Israel is said to have been consequently shrinking the fishing zone in Gaza, where around 30,000 Palestinians depend on the fishing industry.
#Gaza - the hardest place in the world to be a fisherman? pic.twitter.com/zkgQKCK3zU

— Lizzie Phelan (@LizziePhelan) 7 июля 2015
Under the 1993 Oslo Agreements, Palestinians should be allowed to sail out 20 nautical miles, but since last June Israel has only allowed Palestinians to sail out six nautical miles. According to human rights groups, there have been a series of cases when Palestinians who leave the dock are being harassed, while three have been shot since last September.
"Israel comes and prevents us from fishing within six miles, they used to destroy our nets, detain us. It can happen that the waves take us further than six miles and we can't control it, then the Israelis come and take our nets," a local fisherman told RT.
Gazan's have Irish humour - Gazan man: It's hard 2find jobs in Gaza, they said Gaza looks like paradise (bcos there are no jobs in paradise)

— Lizzie Phelan (@LizziePhelan) 7 июля 2015
Israel's blockade of the Gaza enclave has created "some of the highest unemployment and aid dependency levels in the world, and must be brought to an end," Christian Aid charity organization's spokesman William Bell said in a statement on Wednesday.
The Oxfam aid agency said that 68 percent of residents under 24 are jobless. It added in a statement on Wednesday that 80 percent of Gaza's 1.8 million population was increasingly reliant on international aid.
According to Christian Aid, less than one percent of the materials needed for reconstruction have been allowed into Gaza.
You can share this story on social media: