​2,200 jihadists from Russia fight in Syria, Iraq – Russian Foreign Ministry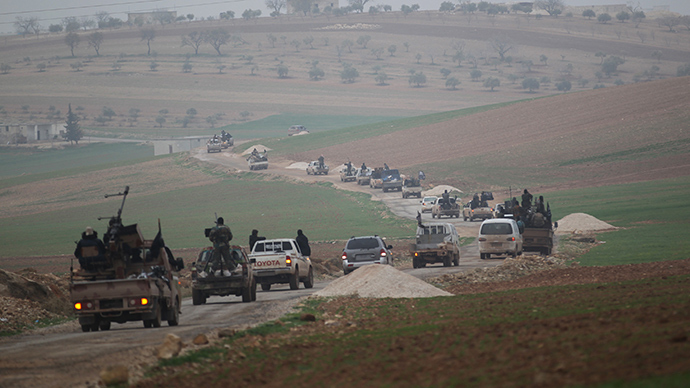 There about 2,200 Russian-born fighters among the ranks of the terrorist groups in Syria and Iraq, Russian deputy foreign minister has said, stressing that "the figures start getting really alarming."
"At the time being, around 2,200 people from Russia are engaged in the fighting in Syria and Iraq," Oleg Syromolotov, Deputy Foreign Minister for anti-terrorism, told TASS news agency on Tuesday.
"Among them, about 500 came from Europe, where they had earlier obtained citizenship, residence permit or refugee status," he stressed.
READ MORE: 'ISIS recruit' 19yo Russian female student detained in Turkey
The need to suppress "any moves" of Islamic State and other militant groups towards Russian territory, citizens and institutions presents a challenge for the government, according to the deputy minister.
"We are thoroughly analyzing belligerent statements of IS leaders on transition of the "jihad" to Northern Caucasus and in Central Asia," said Syromolotov.
The threat comes from foreign terrorists who travel to Middle Eastern regions that are occupied by militant groups, and return to their homeland after training and indoctrination, according to the diplomat.
READ MORE: Chechen leader claims Islamic State has no chances in the republic
"It's clear that they bring along not only their terrorist potential itself, but also radical ideas, a source for negative ideological impact on the society, especially on its most vulnerable members – the youth, the faithful," added Syromolotov, who thinks that radicals are currently "winning the informational confrontation" due to the "dissociation" of states that should lead the struggle against terrorism.
READ MORE: 'Ditch double standards!' Russia seeks united anti-ISIS front after Palmyra massacre
As of January, over 20,000 foreign nationals from about 100 countries around the world were estimated to be fighting for various militant groups, including Islamic State, according to the International Centre for the Study of Radicalisation. Of that total nearly a fifth came from Western Europe, with the UK and Germany topping the list. Other countries, whose influx exceeds 1,000 people, include Jordan, Morocco, Saudi Arabia and Tunisia.
Islamic State, formerly known as ISIS/ISIL, has captured large areas both in Syria, where its combatants have been fighting since 2012, and in Iraq, which saw the advancement of militants in 2014.
You can share this story on social media: