​3rd time a charm: Russian space freighter resupplies ISS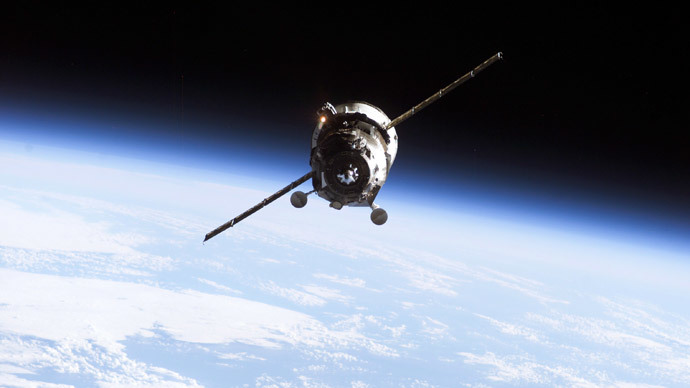 After two consequent failures to get essential supplies to the International Space Station, crew members finally received much-needed cargo delivered by a Russian Progress space freighter.
The Progress M 28M docked with the ISS on Sunday, carrying 2.4 tons of fuel, water, oxygen and scientific experiments needed to operate the station. The robotic freighter was launched Friday from the Baikonur cosmodrome in Kazakhstan.
Успешная стыковка - "Прогресс М-28М" в составе МКС: http://t.co/8zjkUMCAkYpic.twitter.com/xRwZlsSSpa

— РОСКОСМОС (@fka_roscosmos) July 5, 2015
The delivery gives relief to the three-strong crew of the ISS a week after Space X rocket Falcon 9 failed to launch a Dragon cargo ship to the station as its oxygen tank burst. In April, a Russian Progress spaceship failed, too, due to a glitch in its third stage that sent the spaceship tumbling.
WATCH LIVE: #Progress М-28М cargo ship docks to International Space Station http://t.co/U9sg2YIbFTpic.twitter.com/uwiagbefyz

— RT (@RT_com) July 5, 2015
The delivery paves the way for the scheduled arrival on three more crewmembers, NASA's Kjell Lindgren, Russia's Oleg Kononenko and Japan's Kimiya Yui, who are to join NASA's Scott Kelly and Russia's Mikhail Korniyenko and Gennady Padalka in orbit later this month.
With the Progress ship's arrival, the ISS has a stockpile large enough to operate through November. The next supply mission by the Japanese HTV cargo transport is scheduled for August.