Riot in maximum security prison near Melbourne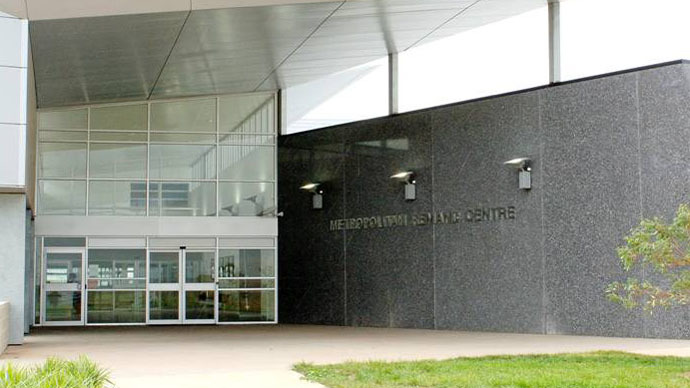 A riot has broken out in a high security prison west of Melbourne, Australia sparked by a newly enforced ban on smoking. The prison staff is being evacuated as men in balaclavas carrying weapons take over the yard.
BREAKING | Riot at Metropolitan Remand Centre in Ravenhall: http://t.co/y3YCHedqrZ

— Triple M Melbourne (@TripleMMelb) June 30, 2015
The disturbance broke out after lunch, according to the Herald Sun.
Tobacco and cigarettes were outlawed in prison facilities in the state of Victoria starting Tuesday, the day of the riot.
"Corrections Victoria is investigating a disturbance at the Metropolitan Remand Centre but no further details are available at this stage," CPSU acting Secretary Catherine Davies told the Herald Sun.
CHOPPERCAM: A riot is unfolding at Ravenhall Prison. Some inmates are armed with weapons and covering their faces. pic.twitter.com/iTBOcE92tS

— 7NewsMelbourne (@7NewsMelbourne) June 30, 2015
Police say around 300 inmates are involved in the riot, which erupted at around 12:30 pm local time, according to local media reports. An estimated 200 staff members have been evacuated from the scene.
Local media footage of the prison grounds show prisoners with covered faces running around with sticks damaging doors. The inmates are setting fires as the riot escalates, 7 News Melbourne has reported.
There are at least six firetrucks on the grounds.
Ravenhall Prison riot escalating. Inmates lighting fires and destroying property. More details in #7NewsMelb updates pic.twitter.com/uApFjLGftd

— 7NewsMelbourne (@7NewsMelbourne) June 30, 2015
Police units are on the scene and a helicopter is being used for further assistance.
Melbourne's Metropolitan Remand Centre has 723 beds. The maximum security facility has already had a few incidents this year. In one of the disturbances, two guards were attacked by inmates, one of them had requiring hospitalization.
The prison is located in at Ravenhall, Victoria and has been in operation since April 2006.
One of Australia's infamous former Bandidos enforcers, Toby Mitchell, is currently inside the facility in isolation.
DETAILS TO FOLLOW