60,000-migrant burden: EU leaders agree to share, but still don't know how to go about it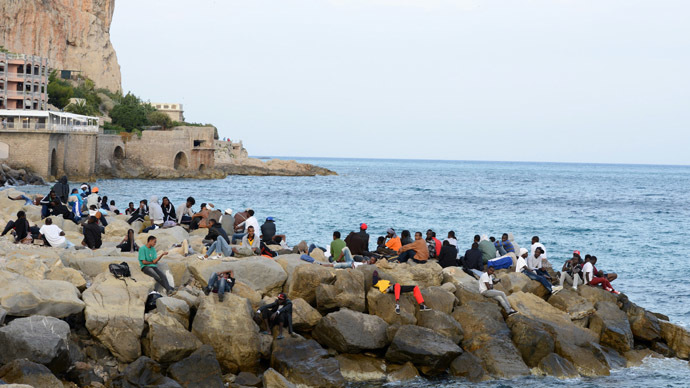 Frustrated with a lack of unity and fiercely opposing Brussels calling the shots, EU leaders argued until Friday morning, before coming to a consensus on sharing the 60,000-person migrant load on their doorstep. But with "much, much more argument" ahead.
Now, the leaders have until the end of July to come up with a workable system for putting into effect the new policy. Furthermore, unlike the strongly rejected mandatory quota system, the new policy will be voluntary, something a number of politicians disagree with – most notably Italian Prime Minister Mateo Renzi.
The migrant crisis of the Mediterranean in fact eclipsed all other topics on the agenda of the Thursday summit, including debt-ridden Greece's downward spiral. The problem is a hefty 40,000 Syrian and Eritrean asylum-seekers frantically trying to escape violence. They've been given temporary shelter in Italy and Greece.
Another 20,000 are just outside EU, waiting for a coherent decision.
READ MORE: Record 4,200 migrants rescued at sea by Italian coastguard, 17 dead
Leaders admitted that the migrant crisis was the real elephant in the room, testing the bloc's unity. German Chancellor Angela Merkel said that the seven hours of arguing was "the biggest challenge I have seen in European affairs in my time as chancellor."
READ MORE: 'Borders kill': Activists in Berlin dig 100 mock graves to highlight refugee crisis (PHOTOS, VIDEO)
But in the end, some semblance of agreement was reached in the form of a plan, which scrapped the previous idea of a mandatory quota system and instead proposed to divvy up the 60,000 figure across the member-states. The exceptions being Bulgaria – the EU's poorest state, and Hungary, which branded the idea "absurd."
The quota system was also strongly opposed by Poland, Czech Republic, Slovakia, Hungary and others whose former communist economies haven't caught up enough to handle pulling others out of the swamp as well.
READ MORE: 'Overburdened with immigrants': Hungary suspends EU rules on accepting refugees
In the end, it was decided that the new agreement would hinge on members voluntarily accepting the burden.
"We have no consensus on mandatory quotas for migrants, but ... that cannot be an excuse to do nothing," president of the European Council and chair of the summit, Donald Tusk, said as the discussion continued over dinner and into early Friday.
"Solidarity without sacrifice is pure hypocrisy," he added.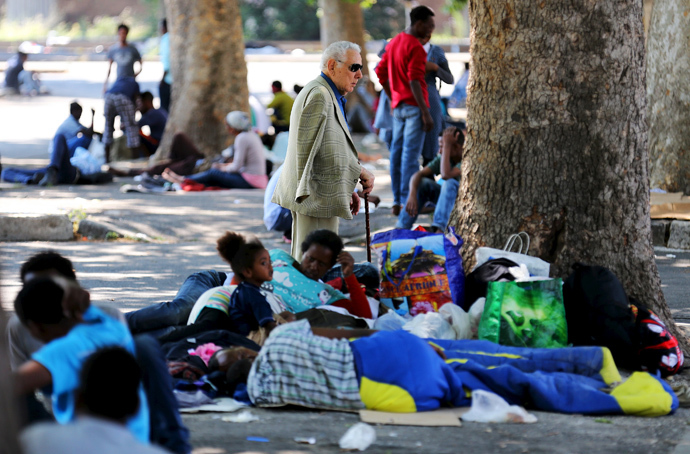 French President Francois Hollande talked earlier of a need to address the underlying causes of migration, as he joined the chorus of those stringently opposing the EU's previous plan. While Italy has taken on the challenge with much more enthusiasm, its neighbors – chief among them, France – are reluctant to allow or keep migrants on their turf. Despite the fact the Schengen treaty allows free cross-border movement, France, Austria and Switzerland have refused to allow migrants in, sending them back to Italy.
The same irritation plagued French-British relations, as the French port city of Calais continues to be a staging ground for illegal escapees to Britain.
READ MORE: Dozens detained as French police forcefully evict migrant camp in Paris (PHOTOS, VIDEO)
It is, therefore, not difficult to see why the agreement reached overnight was welcomed with open arms.
The frustration was so palpable that even Commission President Jean-Claude Juncker recounted to Reuters how he had told EU leaders "I don't give a damn" if anyone in the union is uncomfortable with the proposed methodology.
The mood was very different to the one that brought the leaders together in the aftermath of the Libyan tragedy in April that took 900 lives off the coast in the space of a weekend.
Italian leader Mateo Renzi was critical of the frustrated disunity on the issue and that his European counterparts so readily agreed on an emergency plan in the aftermath of another, earlier 2,000 drowning deaths last summer, and yet could not come up with a workable quota system.
"If you do not agree with the figure of 40,000 (asylum seekers) you do not deserve to call yourself Europeans," he said, speaking of the number of people already on the continent. "If this is your idea of Europe, you can keep it. Either there's solidarity or don't waste our time," one eyewitness quoted the leader as saying.
"If we think Europe is only about budgets, it is not the Europe we thought of in 1957 in Rome," Renzi said at a later point.
READ MORE: 'Not worthy to call yourselves Europe': Italian PM attacks UK for rejecting share of migrants
Renzi's Italy appears to be bearing the brunt of the problem, with more North-African immigrants than any other EU member. He told the union earlier in June, "If the European Council chooses solidarity, then good. If it doesn't, we have a Plan B ready but that would be a wound inflicted on Europe." Rome was proposing, among other things, a policy of repatriation, as well as organizing refugee camps in Libya.
The leaders on early Friday appeared to understand that even the newly agreed-upon redistribution of 60,000 people will face multiple challenges in implementation. This is conditioned by the fact that there is still no framework, and the leaders have till the end of July to come up with one. Potential factors to include here are the country's size, its economy and population, among others.
"There's much, much more argument to come," an unnamed senior EU official told the Guardian. "I don't yet see the full way forward."
What is especially interesting about Greece here is that the number of migrants arriving there in 2015 is as much as – even a thousand people more than – Italy, with 63,000 people. This is more than the total number the considerably better-off Europe was arguing about.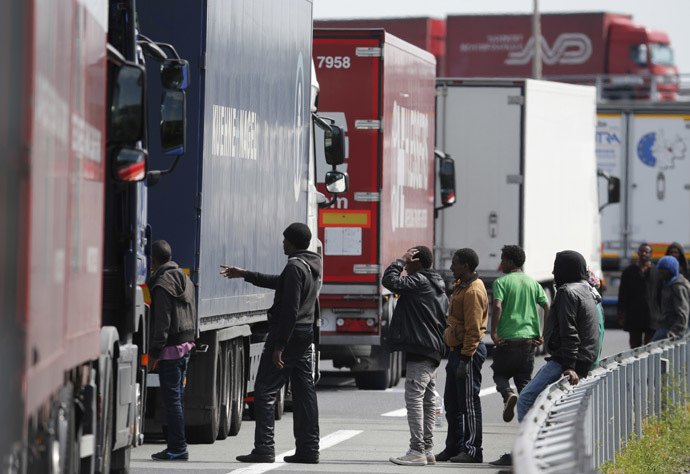 Migration to Europe increased by a staggering 149 percent from last year. Meanwhile, far-right sentiments are continuing to spike across the continent, with the Swiss People's Party (SVP) receiving the highest levels of support, according to a new survey.
The same nationalist surge is being seen in Denmark, the UK, Germany and France.
Apart from dealing with a Middle Eastern and African influx, the EU can't agree on migrants from the Balkans and even internal, European immigrants. Hungary recently put up a fence along its entire southern border to keep Serbian and Kosovar migrants out, impatient with the EU's procrastination. It has also indefinitely suspended EU asylum rules under which it must receive once more those individuals who had entered the continent through Hungary.
This was followed by a quick rebuke from the EU Commission, which asked for an explanation, despite Hungary already having taken in over 60,000 illegal migrants this year alone.
Austria, meanwhile, wants to keep the Hungarians out – it's just threatened to once more impose border controls with the country.
You can share this story on social media: