'Revolution within revolution': How and why Kurdish women are fighting ISIS (DOCUMENTARY)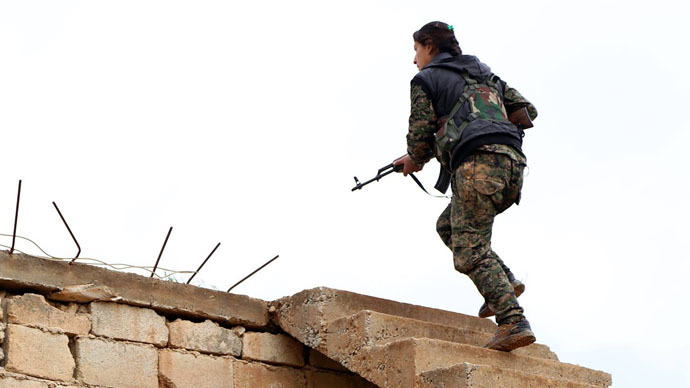 Growing up in a society where it was inconceivable for men and women to fight together, Kurdish YPJ female forces engaged in combat against the Islamic State, have been starting their own revolution. They told RT their previously undocumented stories.
RT filmed a unique documentary "Her War: Women Vs. ISIS" about young Kurdish women in Syria, who are defending their country against the Islamic State (IS formerly known as ISIS/ISIL) militants. For three weeks the RT Documentary team lived in a training camp run by the YPJ, on the border with Iraq, three kilometers from the frontline.
Gulan, 18, from the predominantly Kurdish town of Serekaniye, which borders territories controlled by IS, said that she took up arms to protect her family.
The Kurds are an ethnic group, culturally and linguistically related to Iran, which does not have its own state. The Kurdistan region spans adjacent parts of Iran, Iraq, Syria, and Turkey.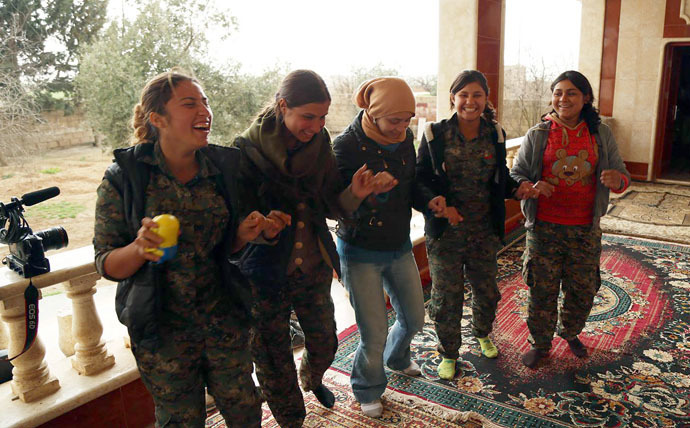 "I'll go fight the enemy to keep my father safe at home and make him proud," she said as she was leaving to train to become a fighter.
Her father, in turn, advised her: "Don't get caught. If you do, keep the last bullet for yourself."
IS militants on the rampage in Syria and Iraq, have kidnapped hundreds of women and young girls. They have committed numerous atrocities, which include abuse, forcing them to convert to Islam and marry the jihadi fighters.
Following the capture of Palmyra, IS militants now have half of Syria under the control along with significant parts of Iraq. The Kurds have been fighting various jihadi groups, including IS, since July 2013.
The militants have committed numerous acts of genocide against the Yazidis, a Kurdish minority in Iraq, in a campaign they believe will "purify" the territory from non-Islamic influences.
READ MORE: ISIS killed 500 Yazidis, buried some alive incl women and children - Iraq
"For IS militants being killed by a woman means going to hell," said Chichek, 16 years old.
"That's why they avoid women's bullets," she added. "When IS militants hear female voices they get very scared."
She ran away from home in Turkey to join the YPJ after her parents tried to force her into an arranged marriage.
"We grew up in a society where women are supposed to be housewives, where men consider them their property and honor. And women are not even allowed to leave the house," said male Kurdish commander Roni. "For women, getting married is like going to jail."
He said that the YPJ women want to create a "new society", adding that before it was "unthinkable" for men and women to be friends or fight together.
"These women joining self-defense forces in Syrian Kurdistan is a revolution within a revolution," he added.
YPJ commander Tolheldan said that the Kurdish fighters are trying to build a "life based on equality" and are not "just thinking about Kurds, but all mankind."
"This region is quite poor, but the Kurds are poorest of all," she said. "Poor children know what hardship is. That's their motivation to fight for a free future."
You can share this story on social media: