Netanyahu slams international 'diktats' on Palestinian-Israeli conflict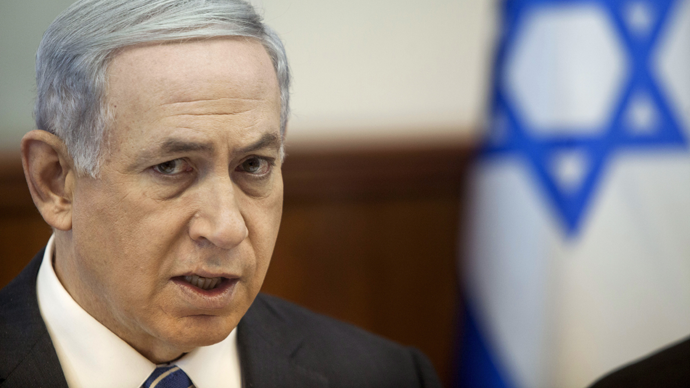 Israeli PM Benjamin Netanyahu said he will "fiercely reject" international proposals to settle the Israel-Palestine crisis, adding that they have "no true consideration for the security needs of Israelis or other national interests of ours."
"The way to reach an agreement [to solve Palestinian-Israeli conflict] is only through negotiations and we will fiercely reject attempts to impose international diktats," Netanyahu said at his Cabinet meeting, AP reported.
READ MORE: Israel questions, sets free 16 young Jewish settlers after Christian church burned down
The international proposals "suggested to us, in essence they're trying to force upon us, have no true consideration for the security needs of Israelis or other national interests of ours," the Israeli PM said.
"The need to prevent these attacks exists all the time," Netanyahu said, apparently referring to the incident when a Palestinian stabbed Border Police officer in Jerusalem earlier Sunday. The attacker was then shot by policemen.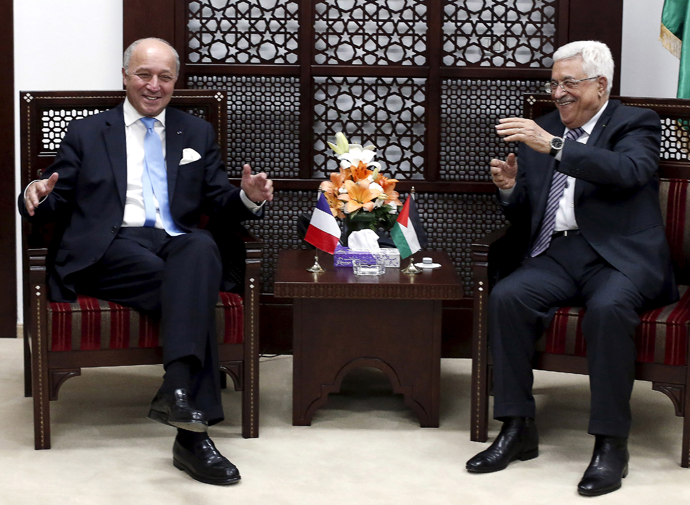 Netanyahu's "fierce" remarks came ahead of the visit of French Foreign Minister Laurent Fabius. In May, Fabius said that France will propose a UN Security Council resolution, suggesting a framework for Israeli-Palestinian negotiations.
To be passed, the resolution would need the unilateral approval of all permanent members of the UN Security Council, including Israel's ally US.
Fabius later responded to Netanyahu's statement, saying that "this word 'diktat' is part of neither French vocabulary nor the French proposals."
Fabius who attended a news conference in the West Bank city of Ramallah, said that Israeli-Palestinian conflict could be "set ablaze" if there was no improvement in peace talks.
"The aim is to present a number of ideas and I haven't done that yet, so let's not prejudge," he said.
The occupied territories of the Palestinian West Bank and Gaza Strip have been seeking full statehood from Israel for decades now. Palestinians demand full recognition as a sovereign state from the UN and the international community.
READ MORE: Vatican officially recognizes Palestine, while Israel fumes
More than 500,000 Israelis live in settlements in the West Bank and around East Jerusalem, built since the 1967 Israeli occupation of Palestinian territories.
You can share this story on social media: