'Nothing could prevent S. Arabia from buying Russian defensive weapons' – Saudi FM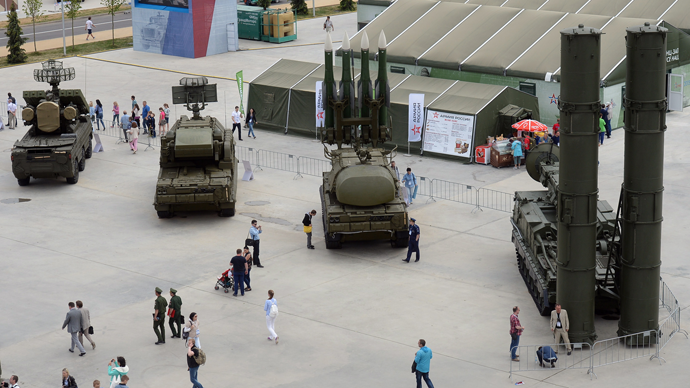 There is no reason why Saudi Arabia should not buy Russian weapons and nothing could interfere with Moscow selling its arms to Riyadh, the Kingdom's Foreign Minister, Adel bin Ahmed Al-Jubeir, told RT Arabic.
The newly signed memorandum serves as a prolongation and activation of previously signed similar documents, the minister said. The purchase now depends on the position of the armed forces of Saudi Arabia and the result of bilateral negotiations.
In the meantime, military experts of both sides are studying the issue.
"I make a point that nothing could prevent us from purchasing Russian defensive weapon systems," Adel bin Ahmed Al-Jubeir said.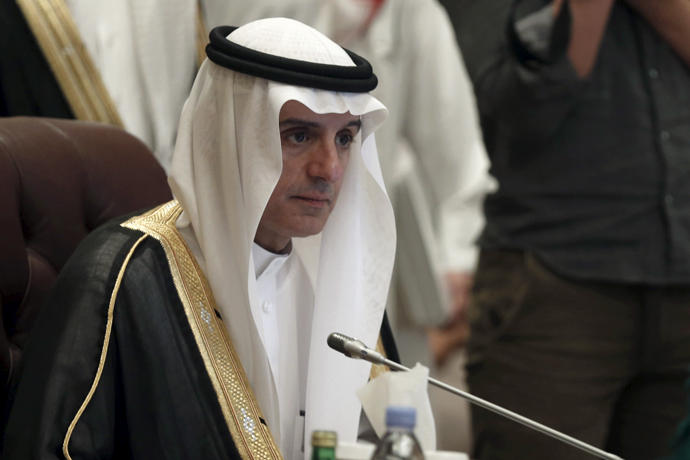 Speaking about the nuclear energy deal inked by Moscow and Riyadh last week, Al-Jubeir stressed that the Kingdom "has been striving to obtain alternative sources of energy for many years."
Russia has a high potential in the nuclear sphere and Saudi Arabia, which is considering development of different schemes for energy production, addressed Moscow on the nuclear energy issue, the minister said.
READ MORE: Russia and Saudi Arabia ink nuclear energy deal, exchange invites
"We plan to construct a nuclear reactor in Saudi Arabia, probably 16 nuclear reactors, at all events – more than one," the minister said.
The minister said that the Kingdom's plans for nuclear energy are entirely peaceful.
"The main point is that Saudi Arabia has always been advocating making the Middle East a region free of all kinds of weapons of mass destruction," the Saudi FM said.
Al-Jubeir spoke against building Russia-Saudi Arabian relations on the basis of a "barter of interests," stressing that such attitude could improve relations for only a short-term prospect, whereas Riyadh expects relations with Russia to prosper in the years to come.
"Enhancement of bilateral relations is not defined by the need to solve a certain problem," said the Saudi minister.
The Middle East region is facing new challenges, he said, and Saudi Arabia and Russia have common interests.
READ MORE: Saudi Arabia & Russia agree working group for joint energy projects – energy minister
There are 20 million Muslims living in Russia, for whom Saudi Arabia is important as the host of the holy cities of Mecca and Medina.
The minister recalled that back in 1926 it was Russia, then part of the Soviet Union, that became the first country to recognize the newly created state of Saudi Arabia. The same year Russia's Supreme Mufti visited the Kingdom, where he held a historic meeting with leaders of several Muslim States.
After King Salman was enthroned, he received an invitation to visit Russia and, as part of the planning of that visit, the heir to the throne, Deputy Crown Prince and Defense Minister Mohammed bin Salman, visited Moscow on Thursday, signing a number of deals and meeting with President Vladimir Putin.
Thursday's meetings were quite a success for the two nations, which - when it comes to diplomacy - are at opposite ends of the spectrum on a wide swathe of issues, most notably the civil war in Syria and the Saudi-led military operation against Houthi rebels in Yemen.
READ MORE: 'Saudi Arabia invested a lot in Washington – no surprise it's shielded from media criticism'
Russia has been critical of the Saudi-led bombing campaign in Yemen from the very beginning. Prior to the meetings in St. Petersburg, Saudi Ambassador to Russia Abdulrahman Al-Rassi said Moscow has an "important" role to play in implementing a Security Council resolution on Yemen, according to the Saudi Press Agency (SPA), reporting on Thursday.
Moscow is also a longtime supporter of Iran, which Riyadh sees as a primary rival in the Middle East.
The Saudi ambassador said Moscow's role was also "important" when it comes to other countries in his region, such as Iran, stressing that Russia should use its power in the UN Security Council to "maintain stability and security in the world."
You can share this story on social media: