If he can do it... Disabled Russian farmer builds everything with his own hands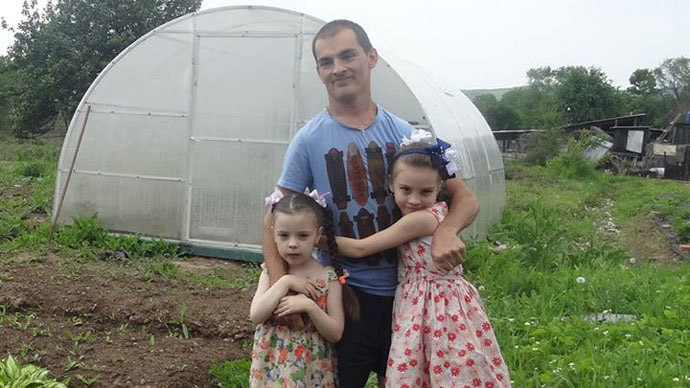 A hero revisited: Remember we told you about a Russian farmer with palsy in a remote Russian village who lost his fortune but never gave up? Thanks to the thousands who saw the story online, his life is getting better, and his self-built farm even bigger.
Thirty-year-old Vladimir Tonkonog contracted cerebral palsy as a child, but it hasn't affected his mental abilities. He is married, with two daughters, and the family lives near the town of Pogranichniy in the Primorskiy Krai region of Russia's Far East.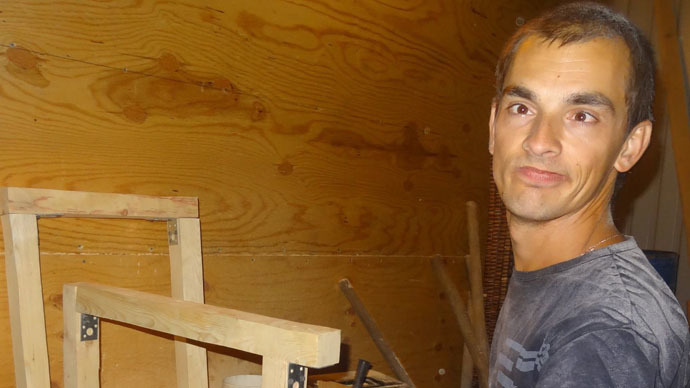 However, life hasn't been easy for them: forced to sell the flat they owned, the Tonkonogs moved to a house, and were deeply in debt after a few businesses Vladimir started failed.
"I'm a disabled man, but I'm not desperate, and still believe that I can do it. I have strength and the desire to work, and I understand that my family depends on me," he told RT back in April.
His call for help on Facebook caused a storm of online support, and the family was able to buy the greenhouse they had not been able to afford.
"I didn't expect that anyone would respond, but thank you all so much for your help," the happy Vladimir said in an interview to RT.
READ MORE: Disabled Russian farmer gets dream greenhouse after Facebook plea
Recently, Vladimir's farm has become cozier thanks to his golden hands: he has built a bench, a garden-bed, and a water-pump.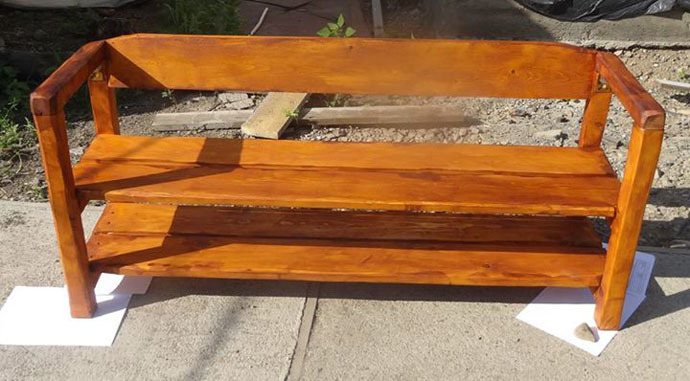 "Please rate my first wood-work! Didn't expect myself that it would be okay! By the way, working with wood has always been my dream; I wish I could sell works like this!" Vladimir posted on his Facebook page.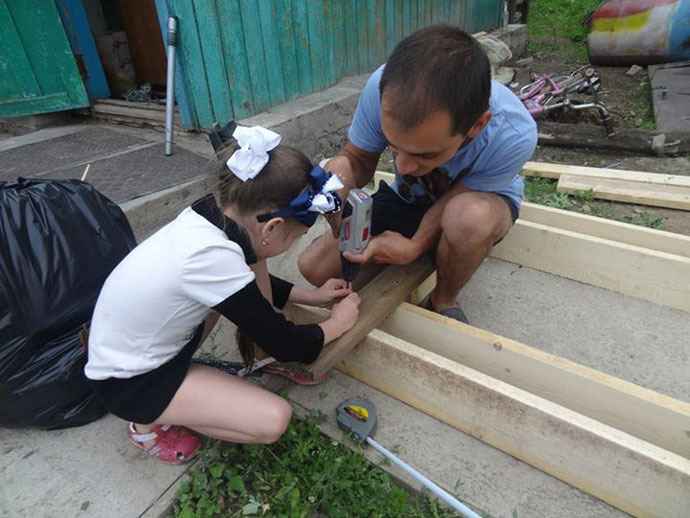 Vladimir is a real fighter when it comes to physical exercise: he has posted several videos of his workouts, which he does not only to stay fit, but also to prevent the palsy from getting worse.
The Tonkonogs are shy about asking for much-needed help.
"I don't want people just to give me money – give it to me as a loan – not for a month, but for a year or two. When I can get myself back on my feet, I will pay everyone back," Vladimir said.
However, the family is always hopeful, "Believe in us just a little bit, and we will be forever grateful and pray for you!"
Vladimir is still in need of funds to expand his farm and to support his wife and kids. If anyone wants to help the 30-year-old family man, donations are welcome.
Sberbank Visa bank card (within Russia): 4276 5000 1820 5169
For Foreign Donations:
ACCOUNT WITH INSTITUTION:
SWIFT CODE:SABRRU8KVLD
SBERBANK (DALNEVOSTOCHNY HEAD OFFICE)
(PRIMORSKOE BRANCH 8635) VLADIVOSTOK, RUSSIA
BENEFICIARY ACCOUNT (USD):
42307840250009650016
BENEFICIARY CUSTOMER:
ТОNKONOG VLADIMIR KONSTANTINOVICH
Address: 692581, Rossiya, Primorskij kraj, p.Pogranichnyj, ul. Budennogo 49-1
Yandex Money site: 410011762625370
Telephone: +7-908-992-82-44