​'They are good guys': Italian politician loses her job for sheltering African migrants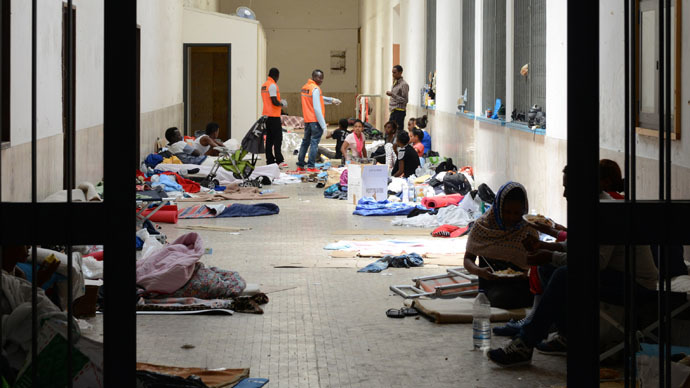 An Italian politician has been suspended from her position after bosses learnt that she had rented her house in Padua to 15 African migrants. Despite losing her job, the woman has no regrets and vows to continue helping other migrants find accommodation.
Daniela Faggion served in Italy's right-wing Northern League as well as on the council of the Selvazzano Dentro commune in the province of Padua, in northeastern Italy.
She was suspended from the two institutions. First, from Selvazzano Dentro by the town's mayor, Enoch Soranzo, who is also a resident of the commune, and then the Northern League by the party's coordinator Giorgio Zoppello.
Faggion was told there were two reasons for her suspension.
Firstly, she had failed to renew her party membership that is due to expire in September. The second and primary reason was that she had helped 15 migrants by renting them her apartment.
"I received a letter saying that I had been removed from my post. I believe the main reason is that I rented my house out to migrants," Faggion told RT.
READ MORE: Italy threatens EU: 'Sort out migrant mess you caused or get hurt'
When she arrived at the council meeting, she saw the other council members looking at her "with serious faces as though I'd killed somebody: then I understood," she told Mattino Padova newspaper.
Daniela Faggion ospita 15 profughi, cacciata dalla giunta leghista http://t.co/gXRkQqRJfNpic.twitter.com/SkzqnvQY0H

— allnews24 (@allnews24eu) June 18, 2015
Faggion owns a building containing 7 apartments that she intended to rent out. She was contacted by people from "a migrant support group" called Populus. They liked the building and agreed on a price. The migrants rented the entire house.
READ MORE: Record 4,200 migrants rescued at sea by Italian coastguard, 17 dead
"If these people have come to our country, we can't let them stay at a railway station where they can fall into the hands of drug dealers. It is better to provide housing for them, where possible."
READ MORE: 'Make migrants work for free': Italy's minister comments triggers social media frenzy
Faggion, now an ex-politician, said that the migrants who live in her house "are usually very young and frightened, and they are good guys."
"I am glad I took them in and I have even become quite attached to them, but of course not everyone is on the same page."
Faggion said she won't stop and would do "the same again," adding that she is trying "to help other migrants find a place to live."
It is not yet clear if the migrants living in Faggion's house are legal or not.
Italy has a high level of illegal immigration. The wave of migrants from Africa has intensified since the EU and US-led military campaign that resulted in the ouster of Libyan President Muammar Gaddafi in 2011 and left the country in shambles. The asylum seekers come from several different countries.