Moscow will respond in kind to seizure of its assets abroad - FM Lavrov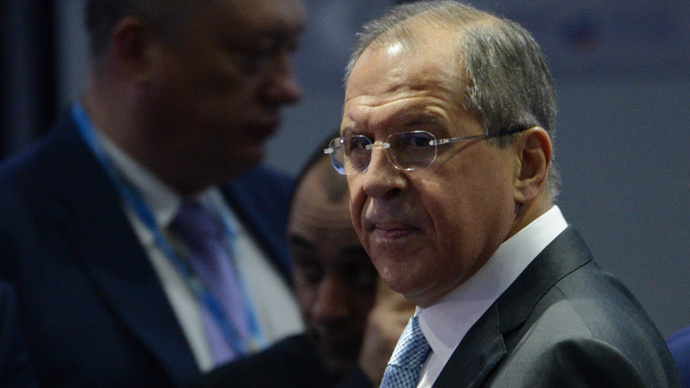 Moscow will take reciprocal action in response to the seizure of its foreign assets, Foreign Minister Sergey Lavrov has warned.
"Our response would be in kind. This is inevitable. This is the only way of acting in international affairs," he told RBK-TV in an intervew.
READ MORE: Moscow summons Belgian envoy over seizure of state assets, threatens retaliation
Lavrov was commenting on the seizure in Belgium and France of Russian state-owned assets. The arrest were made on request of beneficiaries of the now-defunct oil giant Yukos, who were awarded damages from Russia by an arbitration court in The Hague. Russia is in the process of challenging the ruling.
READ MORE: France freezes Russian state assets, Moscow plans to appeal
The minister added that his priority in this situation now is to unfreeze the accounts of the Russian Embassy in Belgium.
The freezing of diplomats' accounts "absolutely goes against the Vienna accords on foreign relations that guarantee the immunity of diplomatic assets, real estate and corresponding things. Belgian foreign ministry officials are indicating to us that they were not aware of it," Lavrov said. "We don't accept these explanations."
The threat of seizure of Russian assets in Europe came to light as the country hosts an international business forum in St. Peterburg. The attack may have been timed to coincide with the high-profile event, Lavrov said.
Lavrov's comments came a day after Russian presidential spokesman Dmitry Peskov gave his initial reaction to the asset freeze. Then, Peskov said he did not think the timing of the seizure was linked to the 2015 St Petersburg Economic Forum currently taking place.
You can share this story on social media: