​Former Chinese millionaire racked up huge debt caring for 75 adopted children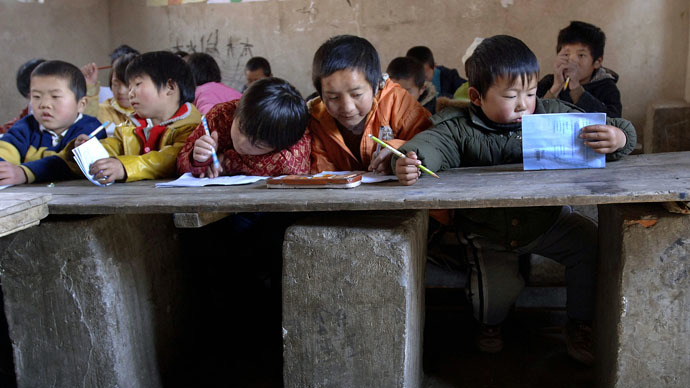 A 46-year-old former Chinese millionaire is facing a huge uphill battle dealing with the massive financial debt that she has accrued over the years after adopting 75 children. She was also diagnosed with cancer four years ago.
Li Li Juan from Wu'an, Hebei acquired her wealth in the 1980s, when she ran a successful garment business. In the 19 years since, she has adopted many sickly, abandoned or orphaned children whose parents had perished in China's coal mining disasters, the South China Morning Post reports. She also had other money coming in from investments in the iron ore industry. This life was not to last, however.
In 2008, the iron mine got in the way of urban construction and was eventually shut down. After losing her major source of income, the cost of taking care of the kids began piling up and Li's debt started to mount, according to the Shanghaiist news website.
A diagnosis of early stage lymphoma (lymphatic cancer) in the winter 2011 compounded Li's troubles. The former millionaire was sick, but said she could not afford to spend large sums of money on treatment costs when it could be better put to use taking care of her adopted children. She spent only seven days at the hospital before checking out.
Selling off her properties and possessions did not improve matters much. Neither did donations or help from friends and relatives. In the end, the woman was virtually left to her own devices, with the clock ticking down.
Her current debt stands at over 2 million yuan (about $322,000).
A further tragedy affecting Li is her son's unwillingness to recognize her. It has been 10 years since they last spoke. In 2004, Li's son, Xiao Wen, suffered a serious spinal injury, but she could not be by his side at the hospital, because she was flying out to another surgery for one of the adopted kids. Xiao became severely depressed due to his mother's absence and had to seek professional psychological help. He subsequently moved in with his grandparents.
Now the search is on for some means of keeping the children fed and clothed. Adoption by others is one option. However, the children are technically no longer orphans, being under Li's name now, and so she couldn't give them away even if she wanted to, and has been forced to refuse existing offers.