New encrypted social network 'Minds' aims to rival Facebook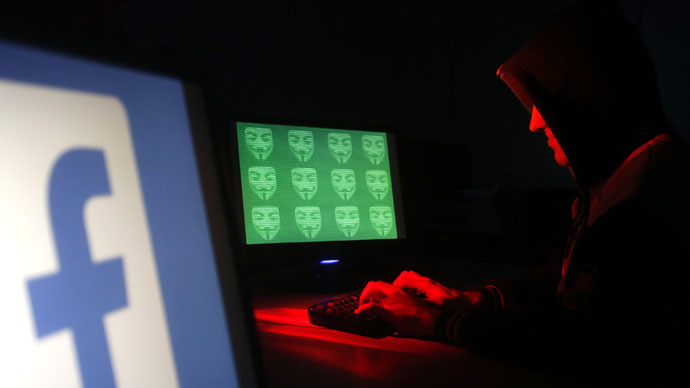 A new social network has been launched, vowing more transparency, security, and privacy than Facebook and other social media giants. It claims to encrypt all messages, shielding data from governments and advertisers.
[EDITOR'S NOTE: The article has been edited and updated in line with the latest comments from Anonymous. The previous version of the article claims that the hacktivists supported the project.]
.@minds next time, don't use #Anonymous to promote your broken unsecure social network. @securityaffairs@Void_Sec

— Anon2World (@Anon2earth) June 23, 2015
At first glance, Minds.com appears similar to any other social network. It provides a person's followers with the latest updates, allowing their friends to comment and promote posts.
But the major difference exists behind the scenes. Minds.com doesn't aim to profit from gathering data. In fact, its goal is the opposite – to encrypt all messages so they can't be read by governments or advertisers.
The social network will also reward users for interacting with posts. This can be done by voting, commenting or uploading.
The rewards will come in the form of points, which can be exchanged for "views" of your posts. Simply put, the more active you are, the more your posts will be promoted by the social network.
"For every mobile vote, comment, remind, swipe & upload you earn points which can be exchanged for views on posts of your choice. It's a new web paradigm that gives everyone a voice," the Minds.com website reads.
READ MORE:Facebook fails privacy test, Microsoft passes
Content will be boosted using a transparent algorithm, as opposed to Facebook's method, which largely remains a mystery.
In addition, Minds.com is entirely open source, allowing anyone to contribute to the social network's design and upkeep.
"Our stance is the users deserve the control of social media in every sense," Minds.com founder Bill Ottman told Business Insider.
The open-source code keeps Minds.com accountable, as any programmer can check the code to make sure no one can access data – and that makes the social network stand out, according to Ottman.
READ MORE: Facebook letting users opt-in to receive encrypted emails
"A lot of companies will claim privacy and say they're encrypted," Ottman said, as quoted by CNET. "But it's not real encryption because we have no way of inspecting the code to see if there are backdoors."
The site, which was launched with desktop and mobile apps on Monday, was gaining traction even before the official unveiling.
Before the formal launch, the site had gained 60 million visits, Ottman said. Many of those users were people "interested in alternative media," with interests like online freedom and citizen journalism.
Earlier, several media outlets reported that Anonymous hackvists supported the new encrypted network, citing the "Anonymous ART of Revolution" Facebook page. However, several Anonymous Twitter accounts have denied promoting Minds.com.
You can share this story on social media: