Free drinks and sex? Austrian brothel protests 'punitive taxes'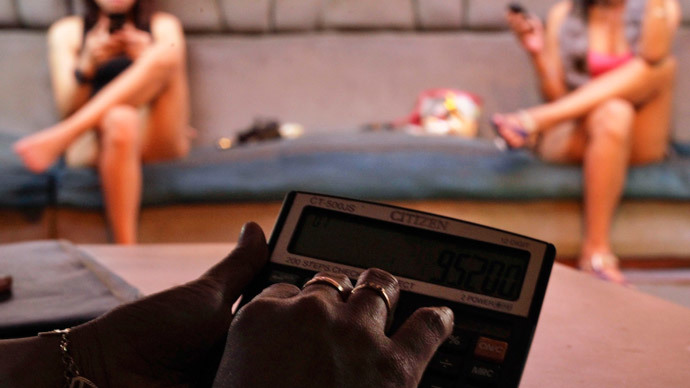 A licensed brothel is Salzburg, Austria, is offering free entrance, free drinks and free sex all summer in protest of what its owner says are punitive taxes.
"In the last decade I have paid taxes of almost €5 million," Herman Muller, Salzburg's "red light district king," was quoted as saying by The Local, a European news portal. "The problem is, the tax office wants more and more, and they are not cracking down on illegal street and apartment prostitution."
As a result, his Pascha establishment in Salzburg posted the following offer on its website: "We are not paying taxes any more. Effective immediately: Free Entrance! Free Drinks! Free Sex!"
Muller complains that officials come to check up on his business at Pascha every 14 days. "They allow me no room for maneuver," he said.
The Kronen Zeitung tabloid says the news "has spread like wildfire, with punters lining up to get inside." The Osterreich tabloid newspaper showed a picture of men queuing up outside to make the best of the offer.
READ MORE: Hookers & blow: Colombian drug cartels funded DEA sex parties with prostitutes
A woman who answered the phone on Sunday, when a Reuters journalist called, confirmed that the offer was for real.
"Hundreds of disappointed customers" have had to be turned away since the "summer special" went on offer, as the house was full, Muller told the Kronen Zeitung.
The brothel owner also told the Osterreich tabloid he will supply the 10,000 euros ($11,270) a month that prostitutes working at the club will fore-go from his own pocket.
Herman Muller operates high class brothels in four other cities in Austria and Germany.They are something of a brand, offering their own vodka, as well as poker and golf.