'Blindness fear & depression': Germanwings pilot's health covered-up by privacy laws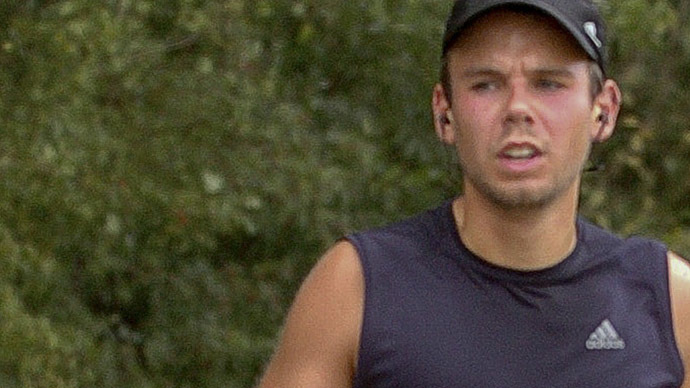 ​Germanwings pilot Andreas Lubitz was scared he might go blind and increased his anti-depressant dose before the fateful crash. However, his doctors did not report his condition to the airline due to medical privacy laws, French prosecutors announced.
Just one month before Lubitz deliberately crashed Germanwings Flight 4U9525 that killed 150 people, he had seven appointments with doctors, including three with a psychiatrist, Marseille public prosecutor Brice Robin announced on Thursday.
Doctors found that he was "very down, very unsure of himself ... and he gave them the impression that he was psychologically unstable," according to Robin.
READ MORE: Germanwings co-pilot saw dozens of doctors before plowing plane into mountain
Robin also said that the 27-year old "feared going blind," according to the data extracted from Lubitz's tablet. Some of the doctors questioned, said that he complained of seeing flashes of light, having anxiety attacks and complained he had only 30 percent vision, but no physical ailment affecting his sight was recorded.
An investigation discovered that two weeks before the crash, Lubitz emailed a doctor claiming to have doubled his dose of an antidepressant to treat insomnia that triggered his fears about his eyesight. Lubitz's body is now being examined to determine whether he had taken any medications on the day of the flight.
"He even said to some of those close to him that given this vision loss, life no longer had meaning," Robin said. It remains unclear whether Lubitz's fear of losing his sight was justified. However, the prosecutor believes "deep down he knew that if his employers knew about his eyesight loss ... then he would lose his license and since [flying] was his main objective in life, the idea was unbearable to him."
With the evidence gathered so far, the prosecution can say "without a shadow of a doubt" that Lubitz "deliberately destroyed the plane and deliberately killed 150 people, including himself," Robin announced.
READ MORE: Germanwings co-pilot 'rehearsed' descent hours before doomed flight
Over the past five years Lubitz visited at least 41 different doctors, warning them not to share information with each other about his health. The prosecutor says "unfortunately" the information about his condition was not reported to his employers because of "medical secrecy requirements."
"Current regulations don't require medical personnel outside the airline to communicate any info about their patient," Robin said. "How can we reconcile medical secrecy with the info that an employer like an airline needs to make a determination on the aptitude of its employee to fly a plane?"
A judicial inquiry into the incident will focus on among other issues, "how to handle medical privilege and flight security when you have a fragile pilot," said Robin.
A panel of judges has been appointed by Robin who will now determine whether any charges should be brought against the airline because of negligence.
Germanwings and parent company Lufthansa claimed that Lubitz was cleared to fly as he had passed all medical tests. Both are now the subject of the ongoing involuntary homicide investigation.
"This could involve Lufthansa or Germanwings but at the moment we don't have the evidence to bring charges against those companies," the prosecutor said.