Germanwings co-pilot saw dozens of doctors before plowing plane into mountain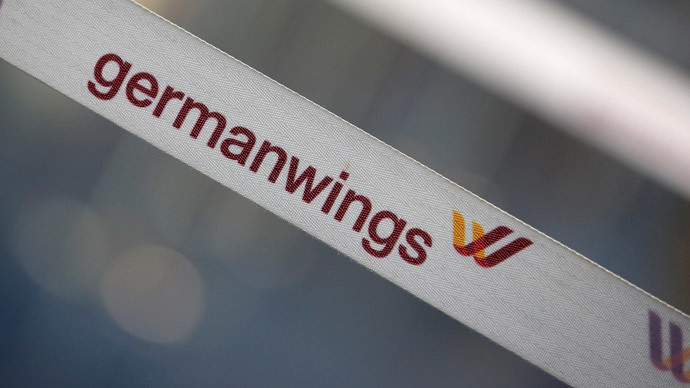 The state prosecutor leading the investigation into the forced downing of a Germanwings Airbus in the French Alps in March says the co-pilot, who is believed to have intentionally crashed the plane, had contacted dozens of doctors before the disaster.
The Marseille based prosecutor Brice Robin told AP that, in the week before the plane crash, co-pilot Andreas Lubitz had made "dozens" of visits to doctors. Robin has not revealed for what symptoms Lubitz was consulting doctors.
Unconfirmed reports, which emerged immediately after the tragedy, said Lubitz had sought treatment for vision problems. Doctors declined to comment on the issue, citing patient privacy laws.
Robin said that he would discuss the investigation with the victims' families at a meeting on June 11 in France's Foreign Ministry in Paris. Delays in handing over the remains have frustrated some families.
Investigators said earlier that the Germanwings co-pilot had deliberately crashed the plane into the French Alps on 24 March, killing all 150 people on board.
READ MORE: Germanwings co-pilot 'rehearsed' descent hours before doomed flight
A month ago it was revealed that Lubitz actually "rehearsed" downing the aircraft during his last flight before the tragic one, according to an interim report released by France's air accident investigation body (BEA).
Investigators removed Lubitz's computers shortly after the plane crash to find out if he had researched suicide methods or cockpit door security in the days before the crash.
The co-pilot had been struggling with severe depression since 2009, when he took several months off flight training.
German officials in Dusseldorf also revealed that Lubitz had been treated for "suicidal tendencies" before he qualified as a pilot, but more recently doctors had not considered him dangerous to himself or others. He subsequently passed all required medical "fit to fly" tests, the effectiveness of which has now been called into question.
READ MORE: Germanwings co-pilot told Lufthansa in 2009 about 'severe depression'
The Bild am Sonntag newspaper reported that he had been seeking treatment for impaired eyesight. Using the alias 'Skydevil', Lubitz also searched online for information on "bipolarity," "manic depression" and "migraines," as well as "impaired vision" and "acoustic trauma."
The black box voice recorder indicated that the Germanwings co-pilot locked his captain out of the cockpit and deliberately crashed the plane into a mountainside, in what appears to have been a case of mass murder and suicide. The unprecedented tragedy shocked the aviation world, prompting many airlines to begin requiring that a second crew member be in the cockpit at all times.