China rebukes US 'microphone diplomacy,' suggests 'proper way' of handling differences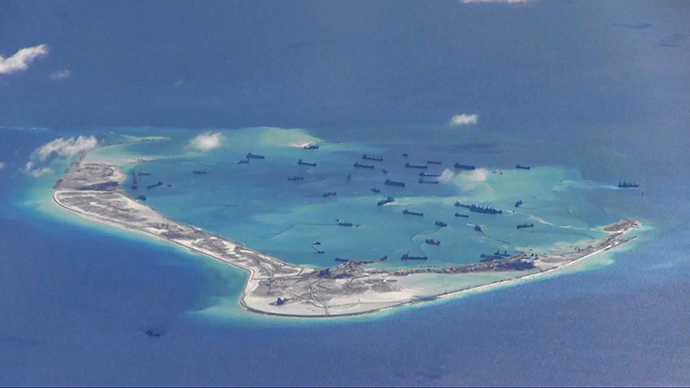 The US and China should settle their differences 'in a proper way' and not resort to 'microphone diplomacy,' a senior Chinese diplomat has said. The US is irritated by Chinese land reclamation in the South China Sea.
Changing the way the two countries deal with their conflict points would secure a successful visit by President Xi Jinping to the US this year, Wu Xi, deputy chief of mission at the Chinese embassy in Washington said.
"Resorting to microphone diplomacy, or pointing fingers at each other, will not solve any problems," Wu told a meeting on Capitol Hill to mark the 10th anniversary of the US Congress's US-China Working Group.
"The right choice is to recognize our differences, respect each other and engage in real dialogue," she added. "The choice we make today will decide the future of our two great nations, as well as the entire world."
"We need to address our differences in a proper way," she told the media.
Wu was referring to the tensions between US and China over its increasing presence in the contested region of the South China Sea near the Spratly Islands. Beijing claims sovereignty over the area in contradiction with several other nations, including key US allies in the region.
Supporting its presence in the region, China has reclaimed some 2,000 acres of land in the South China Sea over the last 18 months, converting submerged reefs and rocks into new islands on an industrial scale. Other players such as the Philippines and Vietnam did the same, although at a much slower pace. The new Chinese Islands host harbors, piers and even airfields, including a 3-kilometer runway capable of handling any aircraft the Chinese military have in service.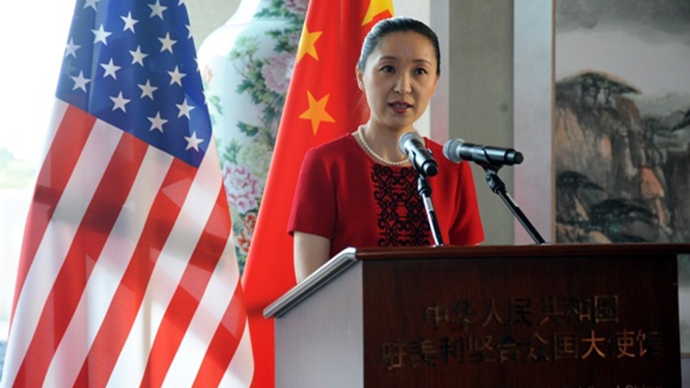 Washington sees such moves as "out of step," citing Defense Secretary Ashton Carter. Its regional allies sometimes use stronger words. The president of the Philippines, Benigno Aquino III, compared Beijing's land reclamation with the annexation of Czechoslovakia by Nazi Germany in a speech this month.
READ MORE: Beijing rejects US criticism over construction in South China Sea
Another point of controversy between China and US is allegedly Beijing-sponsored hacker attacks on American targets. China denies Washington's allegations that it uses cyber-attacks to further its goals.
Beijing insists that the US should pay more respect to it as befits the world's now largest economy and a dominant power in Asia. Not engaging is not an option for the two superpowers, Chinese diplomats say.
"We have no alternative but to succeed in the interests of our two nations and the world," Wu said in Washington.
Washington has been responding to China's rise in military power by strengthening military cooperation with regional players like Japan, South Korea and Australia.
But even in those countries some officials support China's claim on the contested islands, as an Australian senator demonstrated this week.
"I think China does have some valid claims given the history. But we don't live in history. Moving forward, whoever has the most power at the time will be the most successful in making claims," Dio Wang, a Chinese-born Australian politician, said in an interview.
Wang, a former mining executive who emigrated to Australia in 2003, is a member of the small but influential Palmer United Party created by mining businessman Clive Palmer. Small parties have a strong presence in the Australian parliament's upper chamber, while Prime Minister Tony Abbot, who supports the US in its conflict with China, doesn't have control over the chamber.
You can share this story on social media: