Putin visits Italy: Milan Expo, Pope & old pal Silvio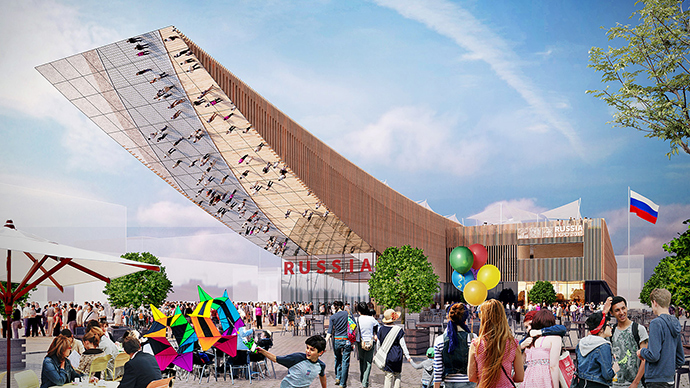 The Russian president is on a rare visit to Europe amid the ongoing political stand-off. During his trip Putin will meet senior Italian officials, tour Russia's pavilion at Expo-2015 in Milan, talk to Pope Francis and pay a visit to ex-PM Berlusconi.
The Italian excursion comes just after the G7 meeting in Germany, which excluded former-member Russia, and two weeks ahead of an EU ministerial meeting, where a possible extension of Western sanctions against Russia over Ukraine will be discussed.
Rome is a moderate skeptic over the sanction policy, arguing they only hurt Russia and its European trading partners, Italy being among those damaged more by the confrontation. Russia was largely on friendly terms with Italy before the period of frosty relations with the West started. Sharing Italy's attitude are countries such as Austria, Greece, Hungary, all of which would have to be convinced that keeping the sanctions in place or even escalating them is necessary.
Putin's visit on Wednesday started with a trip to Expo-2015 in Milan. He attended Russia's huge pavilion at the exhibition and met Italian Prime Minister Matteo Renzi. The two leaders discussed anti-Russian sanctions in the context of how they hurt cooperation between Italy and Russia, Putin said at a joint media conference after the meeting.
His next point of call is Rome, where he will meet President Sergio Mattarella and drop in on the Vatican.
READ MORE: 'Russia would attack NATO only in mad person's dream' – Putin
The meeting with Pope Francis will be Putin's second. The two men champion similar conservative values in a rapidly changing world, as well as concerns for emerging threats to Christianity. During their last meeting in 2013, Putin and the Pope discussed the danger Christians face in the Middle East at the hands of radical Islamists.
The meeting is expected to touch upon Ukraine and the civil war in the east of the country. Pope Francis has been rejecting calls from the Ukrainian Catholic Church to condemn Russia over allegations that it's fueling aggression, and instead called on all parties involved to cease hostilities.
The program will end with a visit to former Italian Prime Minister Silvio Berlusconi, who has been barred from politics and confined to his home by a court order over financial crimes. Putin has maintained ties with the disgraced Italian politician despite his troubles at home, saying the bond of friendship they share doesn't depend on political necessities.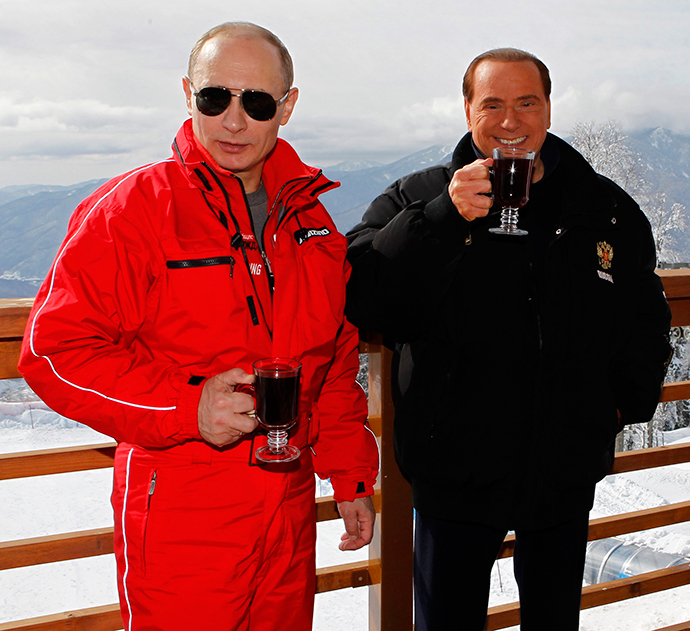 Some media see Putin's Italian visit as a sort of diplomatic offensive ahead of the sanctions visit. Days before, he gave an in-depth interview to Corriere della Sera newspaper, arguing that Russia's actions, which Western leaders describe as aggressive and hostile, are merely protecting Russia's interests from a Western attack.
Italy not being as anti-Russian as some other EU members such as the Baltic states and Poland, may help to put leverage and torpedo attempts to escalate the sanctions pressure on Russia.
You can share this story on social media: