Abe's views on WWII risk 'disgracing honor of Japanese people' - former leaders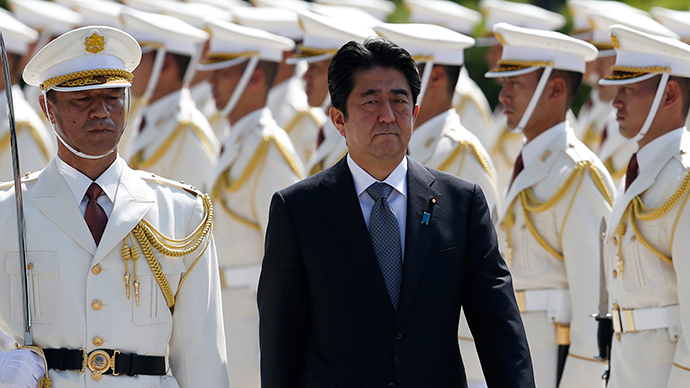 Japanese leader Shinzo Abe's revisionist stance is disappointing former leaders. They fear for the "honor of the Japanese people" should Abe omit, as he's expected to, Japan's wartime atrocities in an upcoming Pacific War anniversary statement.
The warning that honor is at stake comes from two of Japan's biggest proponents of wartime apologies – former Prime Minister Tomiichi Murayama and former Chief Cabinet Secretary Yohei Kono.
They believe the importance of Japan's anniversary statements can't be understated and will receive extra attention this year, owing to Abe's nationalist stance, according to AP.
The position most notably concerns the wartime occupation of the Korean peninsula and a part of China, and the aggression perpetrated by the Japanese Army. Abe believes there's no need to issue a repeat apology to some 200,000 'comfort women', mostly South Koreans, who Japan enslaved to work in wartime brothels. He has previously threatened to revise the previous apology.
READ MORE: S. Koreans say Japan worse threat than China as attitudes 'worsen sharply'
Abe's refusal to engage his neighbors in the same way his predecessors did hinges on his belief that the Japanese occupation was not an "invasion" per se; he similarly thinks there is no evidence that the tens of thousands of women working in brothels did not do so of their own free will – a stance shared by Japan's right-leaning politicians and criticized in an open letter in May, signed by 187 historians.
The Japanese PM had already aroused anger for his visit to Yasukuni in December 2013, where Japanese war dead, including many war criminals, are buried. In April 2015, he stopped short of an official visit, instead making a symbolic offering, supposedly intended to avoid controversy ahead of official visits to Indonesia and the US.
In the same period, China and South Korea reacted to Abe's appearance on TV Fuji where he said: "I uphold the basic thinking behind past war apologies, which means there isn't a need to reiterate them."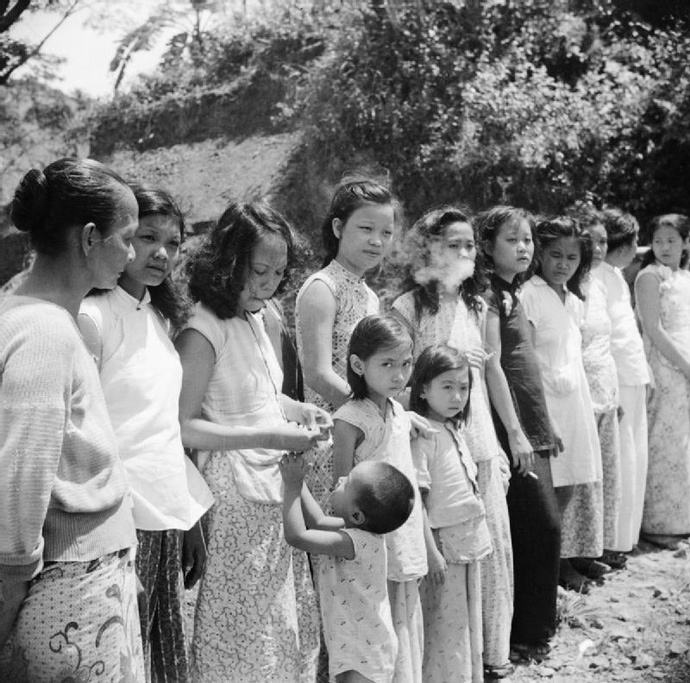 Later in April, when Abe spoke at the US Congress, he showed the same apparent lack of remorse for Japanese wartime conduct, sparking further criticism from Asian neighbors. The Americans received "eternal condolences" – a much stronger term compared to his avowal of having "caused suffering" to China and South Korea. No explicit apology followed. This was picked up on by both Chinese and South Korean media.
This and other indicators served to warn that Abe would not be repeating any statements similar to the ones offered by his predecessors when marking the 50th and 60th anniversaries of Japan's defeat in August 1945.
One of Abe's two staunchest critics is Murayama, who in 1995 said Japan, "through its colonial rule and aggression, caused tremendous damage and suffering to the people of many countries, particularly to those of Asian nations." Similar words were uttered by his successor Junichiro Koizumi 10 years later.
READ MORE: Japan's cabinet approves legislation expanding military powers
Now, Murayama believes the onus is on the nationalist Abe to continue with the practice or risk losing face for the Japanese nation. "The international community is watching what he is really thinking," the former PM said. "It is important to clear up any doubts that he has raised overseas."
Joining Murayama is Kono, known for his "heartfelt" apology for the wartime brothels, issued in 1993. Standing together with Murayama at a press conference on Tuesday, Kono said the issue of comfort women is a "very unfortunate" one for relations between Japan and South Korea.
His criticism is leveled at those in the Japanese political elite, who are practically "saying, 'Everyone else has done it, so what's the problem?' I deeply regret this because they don't know how much they're disgracing the honor of the Japanese people by doing such a thing."
China and South Korea both welcomed Murayama and Kono's statements. Abe, however, believes such attitudes are part of a "masochistic" culture, as cited by the Guardian.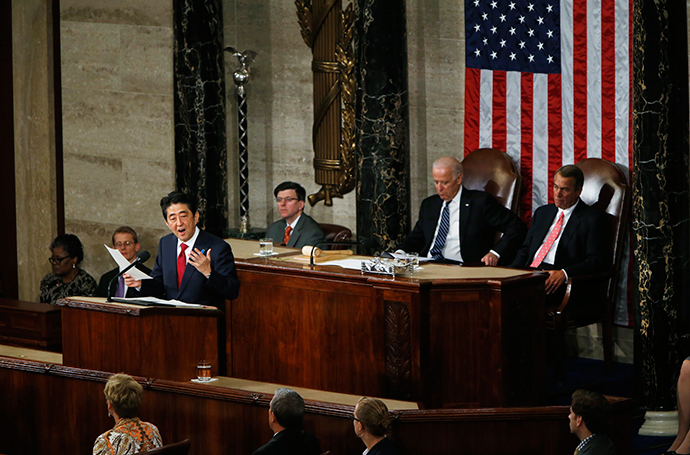 Murayam and Kono believe a modern Japanese leader has less need for an apology than a need to show the world that Japan can come to terms with its past and honor its pledge of non-aggression.
That might be easier said than done for Abe, who in May approved legislation authorizing Japan to expand its military capacity beyond self-defense, allowing it to play a greater international role. This followed the country's approval of its biggest military budget in 70 years, as well as a discussion in the lower house of parliament that Japan may start supporting US and other allied forces abroad for the first time since WWII.
And while US military bases remain in Japan – despite much popular protest –relations with South Korea are believed to be at an all-time low, with mutual animosity so widespread that four in 10 Koreans believe the two will go to war in the next decade.
The Koreans see Abe's rhetoric as being aligned to a "new nationalism."
Outside observers remain puzzled by the hostility between the two nations, when both are very close allies of the US and face the same regional concerns.
You can share this story on social media: