​RT Spanish expands broadcasting in Ecuador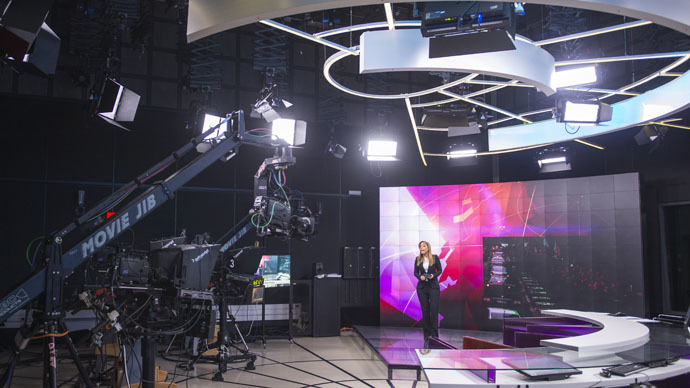 RT Spanish is to start broadcasting 24/7 across Ecuador this year. The country has joined Argentina and Venezuela, where RT broadcasts alongside national TV channels, in a move that will promote an alternative to mainstream media news coverage.
READ MORE: Argentine president: RT answers world's demand for all-inclusive news coverage
The space for RT Spanish in the state TV network of Ecuador has been obtained within the framework of bilateral talks that took place in Moscow on Monday. The agreement was signed by Aleksey Volin, Russia's Deputy Minister of Telecom and Mass Communications, and Fernando Alvarado, Ecuador's Secretary of Communication.
"I am very glad to be here, on RT – a TV channel that is very close to us Ecuadorians," Alvarado said, visiting RT's studios in Moscow. "Before, we had only one point of view presented, broadcast by CNN, but we are interested in a variety of views. This corresponds to our communication policy – the more views the media suggest, the more democratized is the broadcast."
READ MORE: RT launches nationwide broadcasting in Argentina
RT Spanish commenced its broadcasts in December 2009, and has been actively cooperating with state TV channels in Ecuador, providing them with programs. This week's agreement broadens the scale of collaboration and exchange of exclusive content.
Ecuador has become the third Latin American country that has 24/7 broadcast of RT Spanish programs.
Last October, Russian President Vladimir Putin and his Argentinian counterpart, Cristina Fernandez de Kirchner, inaugurated RT Spanish's Argentine broadcast during a video conference, following the talks last July.
In December, RT Spanish also launched its broadcasts in Venezuela.