ISIS propaganda magazine defending rape & torture removed from sale by Amazon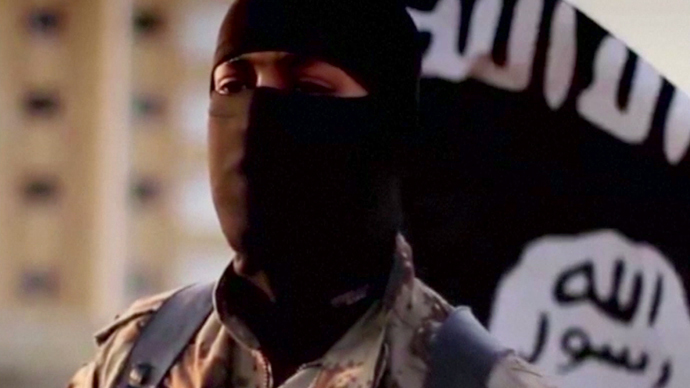 Copies of Islamic State's English-language magazine, Dabiq, which has justified rape and murder, have been pulled from sale by online retailer Amazon. Four different volumes had been on sale for just under two weeks before they were removed.
The author of the publication was listed as Al-Hayat Media Center, which is also IS's media arm. The seller was listed as CreateSpace Independent Publishing Platform, which is an Amazon company that allows the public to sell and distribute books for free.
#Amazon sales #Dabiq, the Eng-language propaganda magazine of #ISIS, on its website (now withdrawn). pic.twitter.com/jDGTK1ELs5

— Terrormonitor.org (@Terror_Monitor) June 7, 2015
There has not been any suggestion that Amazon knew that the magazine was being sold on its website.
Daqib was described on Amazon as a periodical focusing on issues including jihad, as well as "photo reports, current events and informative articles on matters related to the Islamic State," the Daily Mail reported. The magazine has caused outrage in the past for seeking to justify murder and the rape of women and girls kept as slaves. It has also given advice to field commanders.
READ MORE: India warns ISIS could get nukes from Pakistan
The May issue of the magazine said that IS could obtain a nuclear weapon from "states like Pakistan."
"The Islamic State has billions of dollars in the bank, so they call on their wilayah [official] in Pakistan to purchase a nuclear device through weapons dealers with links to corrupt officials in the region," the article read.
The name of the publication, Dabiq, is taken from a symbolically important Syrian town. The magazine was launched in 2014.
It includes articles allegedly written by British hostage and journalist John Cantlie, who has been kept hostage by IS for more than two years. In February, he allegedly used the publication to tell his family to "let him go" and "get on with their lives."
You can share this story on social media: