'Third World War being fought piecemeal': Pope Francis slams global 'atmosphere of war'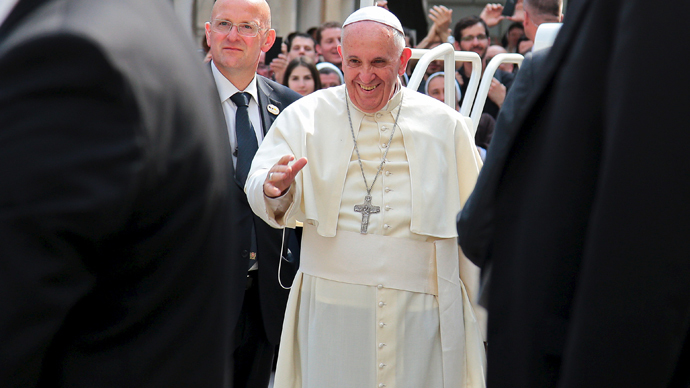 Pope Francis has attacked what he called "the atmosphere of war," which he believes is hampering the world. He also attacked those profiteering from war and those engaging in arms sales, as he led a mass in Bosnia on Saturday.
Francis received a joyous welcome from around 100,000 people who lined the streets of Sarajevo, Bosnia's capital, as his motorcade made its way to the national stadium, where the pontiff celebrated mass for a mainly Catholic audience of around 65,000, speaking in Italian.
Many conflicts across the planet amount to "a kind of Third World War being fought piecemeal and, in the context of global communications, we sense an atmosphere of war," the pontiff said, according to AFP.
"Some wish to incite and foment this atmosphere deliberately," he added, attacking those who want to foster division for political ends or profit from war through arms dealing.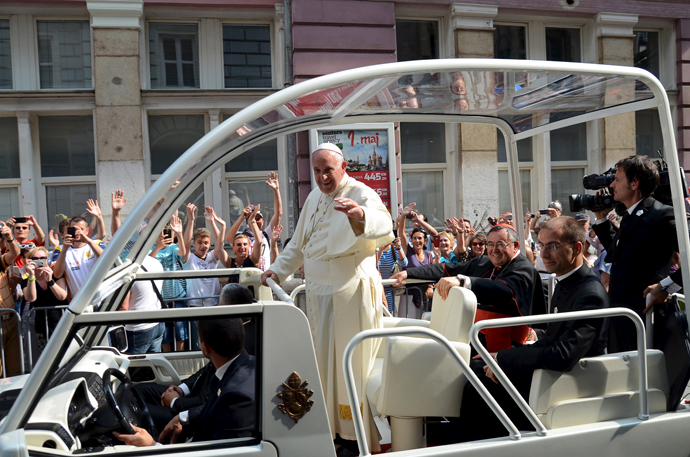 "But war means children, women and the elderly in refugee camps; it means forced displacement, destroyed houses, streets and factories: above all countless shattered lives."
"You know this well having experienced it here," he added, alluding to the wars that preceded the break-up of the former Yugoslavia in the early 1990s.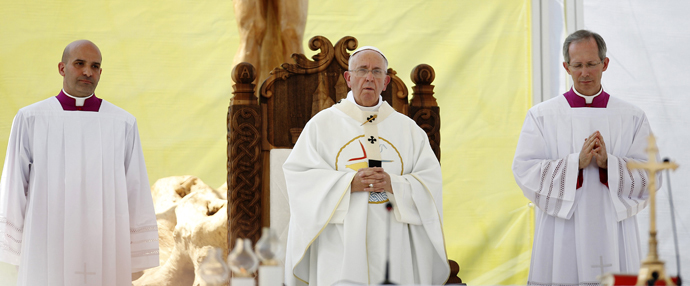 Security was tight, with thousands of police officers lining the route taken by the pope. Shops and cafes were closed, while local residents were told not to open their windows or stand on their balconies.
Just prior to the visit, Islamists claiming to be members of the Islamic State (IS, formerly ISIS/ISIL) called for Muslims to take-up jihad in the Balkans. In the video, a Kosovo Albanian, introduced as Abu Muqatil Al-Kosovo, said that "misbelievers" in the Balkans would face "horrible days."