Mobile, remote-controlled R2-D2 fridge will fetch your beer
Published time: 6 Jun, 2015 00:14
Edited time: 8 Jun, 2015 06:50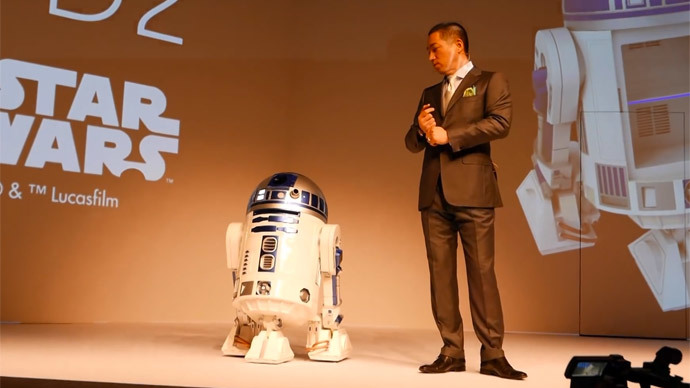 Tired of getting up and walking to the fridge to get yourself another drink? This just might be the droid you've been looking for! A Japanese company has come up with an invention that will appeal to almost everybody, Star Wars and beer fans alike.
The appliance company, AQUA, recently unveiled a mobile mini fridge in the form of the life-size R2-D2 robot, the famous beeping droid from the Star Wars movies.
The iconic robot has a rechargeable battery, allowing it to navigate your home without fear of becoming trapped or tripping an unsuspecting passerby.
This R2-D2 mini fridge that delivers you beers is the ultimate wingman. http://t.co/DfMmzWEQAl

— Vicky aka Crazed Mom (@crazedmom) June 3, 2015
The friendly domestic droid doesn't have a price or release date yet, but it's expected to be on the market by 2016, meaning you'll be able to get your hands on one after the release of Star Wars: The Force Awakens on December 18, 2015, that is, if the droid ever becomes available outside of Japan.
Otherwise, you'll have to find your very own Han Solo to smuggle it for you.