Raging blaze engulfs Chinese high-rise in seconds (VIDEO)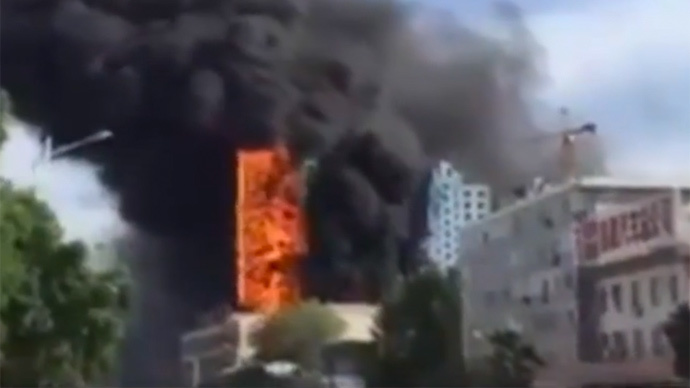 A high-rise in an unnamed Chinese city has erupted in flames midday, a terrifying video has revealed. It captured the blaze overwhelming the entire building in a matter of seconds.
Black smoke can be seen billowing out of the building before it is entirely eaten up by the flames, while stunned passers-by can be heard discussing the fire just out of shot.
The only thing clear about the location is that it is not a rural one, and is being presumed online to be somewhere downtown. The person filming has likewise not been identified.
It is not known if any casualties ensued.
You can share this story on social media: